This one is for the ladies- coming at you with 10 of the best at-home strength training workouts designed specifically to help women slim down, tone, and tighten their full body without putting on bulk. Target your muscles from all angles, and have fun while doing it.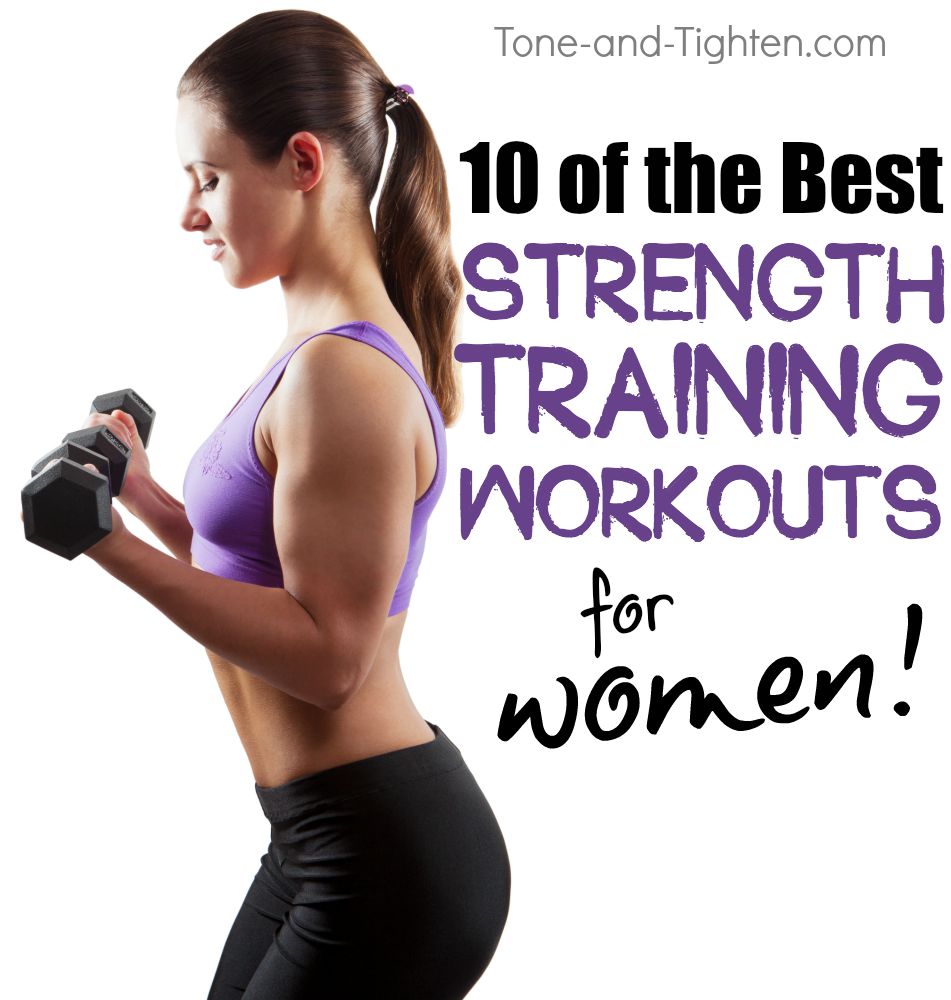 10 Strength Training Routines for Women
Day One- No More Arm Jiggle Workout

Day Two- 20 Minute Arms and Abs Dumbbell Workout

Day Three- 25-Minute At-Home Tabata Workout

Day Four- 20-Minute Cardio Strength Workout

Day Five- Total Body Dumbbell Workout

Day Six- At Home Booty Builder Workout

Day Seven- 15-Minute At-Home HIIT Workout

Day Eight- Bodyweight 300 Rep Workout

Day Nine- Amazing Hips Workout

Day Ten- Exhaust Your Abs Workout
Keep reading for a step-by-step guide with descriptions, pictures, and videos to each of these workouts
===========================
Eliminate guesswork and confusion and start seeing results.
Subscribe to Tone-and-Tighten.com and get our FREE "7-Day Workout and Healthy Menu Plan" delivered daily right to your inbox. CLICK HERE to get it.
===========================
You need to be strength training.
As the author here at Tone-and-Tighten.com I frequently get emails from females asking me about strength training. The biggest concern is wanting to slim down and tone up but without putting on bulk.
I get this question so much I actually decided to put it in a blog post – you can read my Tone vs Bulk explanation here. Suffice it to say strength training in women boosts metabolism, results in greater fat loss, tightens muscles, and simply makes you healthier. When your muscles are strong they are more efficient and better-able to support you throughout whatever activity you're undertaking.
That's why today for T&T's "Weekly Workout Plan" I decided it would be cool to share 10 of my favorite at-home strength-training routines specifically designed for the ladies looking to Tone and Tighten.
Coming at you right now – hope you enjoy them!…