Not everyone can make it to a gym everyday, but you can still get a super effective cardio workout at home with little to no equipment. These 20 cardio workouts will get you in shape right in your living room!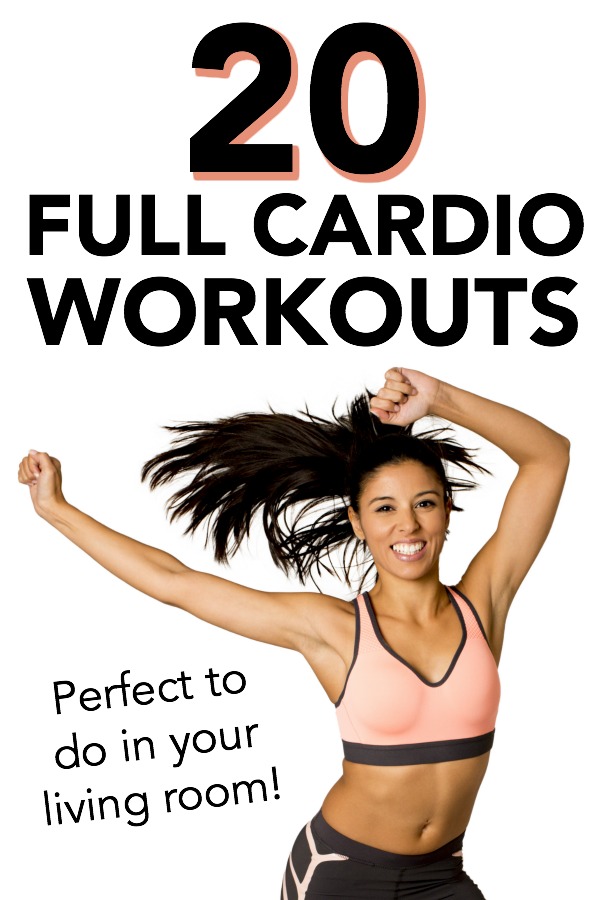 There are so many fun ways to increase your heart rate that don't include an elliptical, treadmill, or running outside and these full workouts will show you how great of a cardio session you can get in without leaving your living room.
Keep scrolling down to get all 20 Home Cardio Workouts!
===========================
Eliminate guesswork and confusion and start seeing results.
Subscribe to Tone-and-Tighten.com and get our FREE "7-Day Workout and Healthy Menu Plan" delivered daily right to your inbox. CLICK HERE to get it.
===========================
Benefits of cardio workouts:
helps you maintain a healthier weight
increases bone density
reduces your risk of heart disease and diabetes
helps you build a stronger core (which is crucial to everyday functioning)
helps you deal with chronic conditions
releases endorphins that help you feel happier
studies show it helps you have a lower risk of dementia
studies also show that it can help you have a longer life span (plus a higher quality of life)
Even doing just 15-30 minutes of cardio 3 times a week can strengthen your heart and do so much good for your body!
Tips for doing cardio workouts at home:
-Find something that you like to do and stick with it. The internet has so many great full workouts available (hooray for YouTube!) that it's easy to find something you like. Whether it's kickboxing, dancing, walking, or crossfit . . . there is something for everyone.
– Find a buddy or someone who will hold you accountable to make sure that you are doing your workouts (even if the workouts  are done at home). Better yet, invite some friends over to workout with you and do it together!
-Set up a calendar to decide what workout you will be doing on which days. My 10 Week Total Body Transformation includes a plan that you can easily use!
-Block off time each day to make that workout happen!
-Create space in your home to workout in. Most home workouts can be done in about the space of a yoga mat. If you can make a dedicated space that is for your workouts, it is more likely that your workout will happen.
Some of the best cardio exercises that you can do at home to get your heart rate up:
If you wanted to put together your own cardio workout, use these exercises! One way to use these moves is to perform each move for 30 seconds and then take a 30 second rest, then move on to the next move. Repeat this as many times as you can!
Click on the link for instructions on how to perform each move.
Jump rope
Walking (in place or around the room)
Jumping jacks
Lunges (walking lunges or stationary lunges)
Jog in place
Every exercise program needs a healthy eating plan!
Here's my 4 Week 1500 Calorie Healthy Meal Plan – breakfast, lunch, dinner, and snacks.
Each day is perfectly calculated to 1500 calories by a registered dietitian.
All recipes are family-friendly and budget-friendly – it makes weight loss taste good!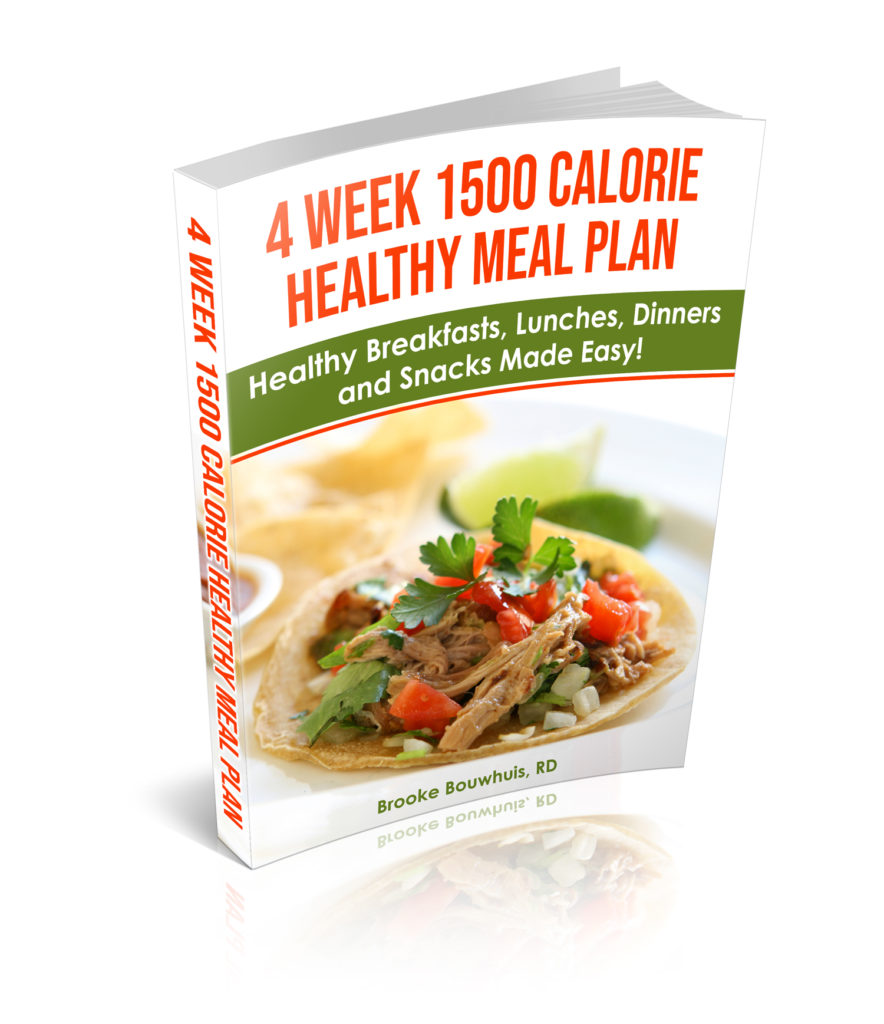 And now onto the cardio workouts!
Start with a warm up!
No matter what kind of cardio exercise you do, it's crucial that you start with a warm-up. It's the best way to get the blood flowing and the muscles warm before starting any type of activity so that you can prevent injuries.
1. 30 Minute Indoor Cardio Workout
2. Low Impact Cardio Workout
3. 37 Minute Cardio Fat Burning Home Workout
4. 32 Minute Home Cardio Workout with No Equipment
5. 15 Minute Beginner's Home Cardio Workout
6. 20 Minute HIIT Home Cardio Workout with No Equipment
7. 30 Minute HIIT Cardio Workout
8. Low Impact 30 Minute Beginner Cardio Workout
9. Intensity Max Cardio Challenge Workout
10. 30 Minute Kick Booty Cardio Workout
11. 30 Minute Cardio and Abs
12. Zumba Dance Cardio Workout
13. Indoor Jogging Cardio Workout
14. Fat Burning Beginner Workout
15. 30 Minute Power Walk at Home Workout
16. 30 Minute Cardio Kickboxing Workout
17. Full Cardio Dance Fitness Class
18. 30 Minute Hip Hop Tabata
19. Cardio Kickboxing

20. HIIT Cardio and Core Workout
Be sure to not miss another post!
Follow Tone and Tighten on Instagram | Facebook | Pinterest | YouTube
Have you checked out my YouTube channel?