Get a full week's worth of free at-home dumbbell workouts to tone and tighten your whole body. Strength training is a great way to boost metabolism and sculpt lean muscle.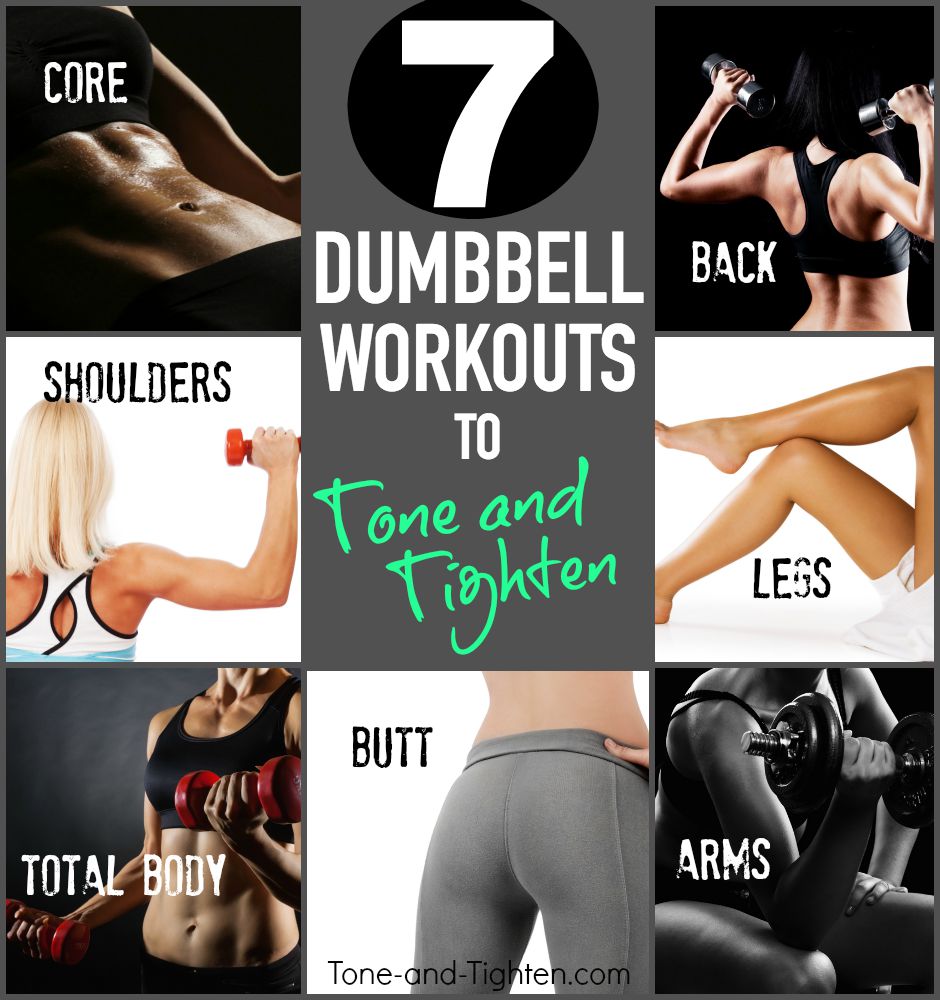 7 At-Home Workouts With Dumbbells
Bi's and Tri's Workout

Back Definition

Chest Workout

Lower Body Burnout Workout with Weights

Sculpted Shoulders Workout

Flatten your Stomach

30 Minute Total Body Dumbbell Workout
Keep reading for a step-by-step guide of the workout with pictures, videos, and descriptions of each of these exercises.
===========================
Eliminate guesswork and confusion and start seeing results.
Subscribe to Tone-and-Tighten.com and get our FREE "7-Day Workout and Healthy Menu Plan" delivered daily right to your inbox. CLICK HERE to get it.
===========================
I am a huge fan of free weights. I love the versatility of exercises you get with dumbbells, let alone the increased muscle activation and increased workout efficiency.
That's why today on T&T's "Weekly Workout Plan" I'm bringing you 7 great workouts you can do with just a pair of dumbbells.
Whether you're a seasoned weight-lifting veteran or have never tried strength training with weights – these workouts are sure to trim you down, tone you up, and take you one step closer to your ultimate fitness goals. Get the workouts below.
Want to know what I eat in 4 weeks to lose weight?
Here's my 4 Week 1500 Calorie Healthy Meal Plan – breakfast, lunch, dinner, and snacks.
Each day is perfectly calculated to 1500 calories by a registered dietitian.
All recipes are family-friendly and budget-friendly – it makes weight loss taste good!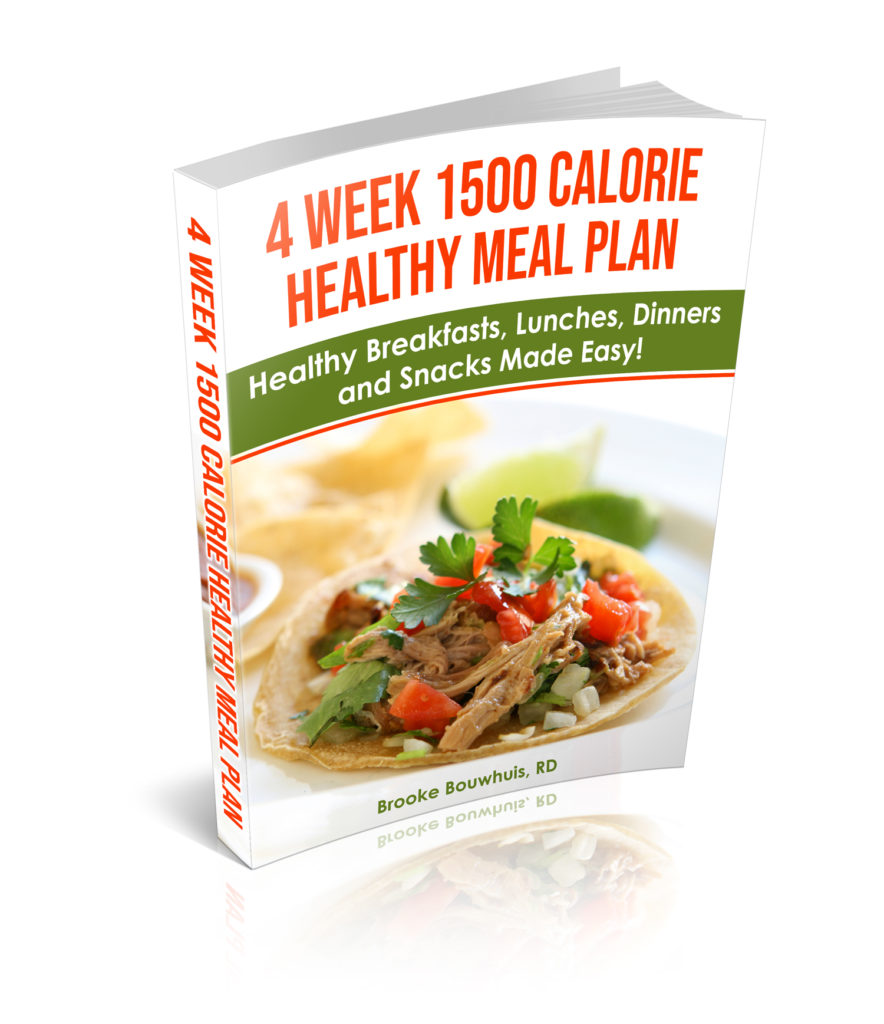 Can You Workout With Dumbbells Everyday?
Dumbbells are a versatile and easy way to work out at home or at the gym, and it may seem tempting to use them everyday, but you need to give your muscles a rest day to heal. Don't work the same muscles too hard multiple days in a row.
If you are targeting different muscle groups each day, such as this well-planned dumbbell weekly workout plan below, then you can use your dumbbells everyday as part of some daily strength training.
What are the

Best Dumbbells

to Buy?
Dumbbells are an awesome piece of equipment to have in your home. Dumbbells are versatile and can give you a complete workout, not to mention they are affordable, effective at building and toning muscle, and easy to use anywhere especially if you have limited space and home equipment.
Dumbbells are a worthy investment. Here's a great set of beginning dumbbells.
If you're more intermediate or advanced, this is a great set to invest in.
And be sure to check out some of my other favorite dumbbell workouts:
Quick High-Intensity Total-Body Dumbbell Workout
Strength Training HIIT Workout with Dumbbells
Total Body Dumbbell Blast Workout
Best Dumbbell Combination Moves To Tone and Tighten
How Heavy Of Dumbbells Should I Use?
The weight of your dumbbells depends on your experience and the type of exercise. Typically you should start with anywhere from 2 to 15 pounds, depending on the ease of the exercise. You'll want a weight that is slightly challenging from the start, but not too heavy. You'll want to be able to complete 10 to 15 reps of each exercise with the weight you choose.
When starting a new exercise it's always a good idea to start light and focus on technique and proper form before adding weight. If you are consistent for a few weeks then you can gradually progress and increase the weight.
Now on to the workout. Each day focuses on different major muscles including biceps and triceps, back, chest, legs, shoulders, core, and total body. Click on the images below to be taken to the workout for the day. You totally got this!
Dumbbell Weekly Workouts
Day One – Arms
A quick, 15-minute arm workout you can do at home with just a pair of dumbbells. 5 great arm exercises in circuit interval format to tone and tighten your biceps and triceps. Sculpt the arms you've always wanted with this awesome workout.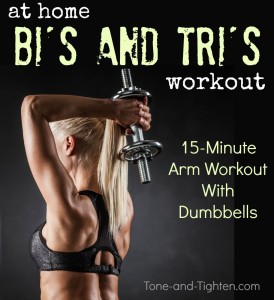 Day Two – Back
Here's one of my favorite at-home back workouts with just a pair of dumbbells to be used as resistance. There's 5 workouts at 40 seconds on and 20 seconds off working the upper and lower back.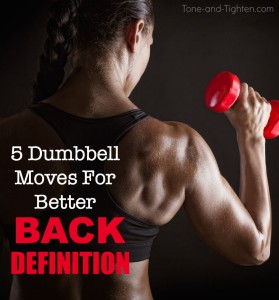 Day Three – Chest
Check out this at-home workout with just a pair of dumbbells. It is vital that women (and everyone!) train their upper bodies, including their chest, for strength, posture, and function. This workout is the best way to do it.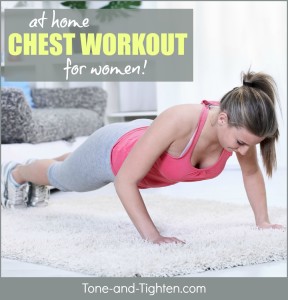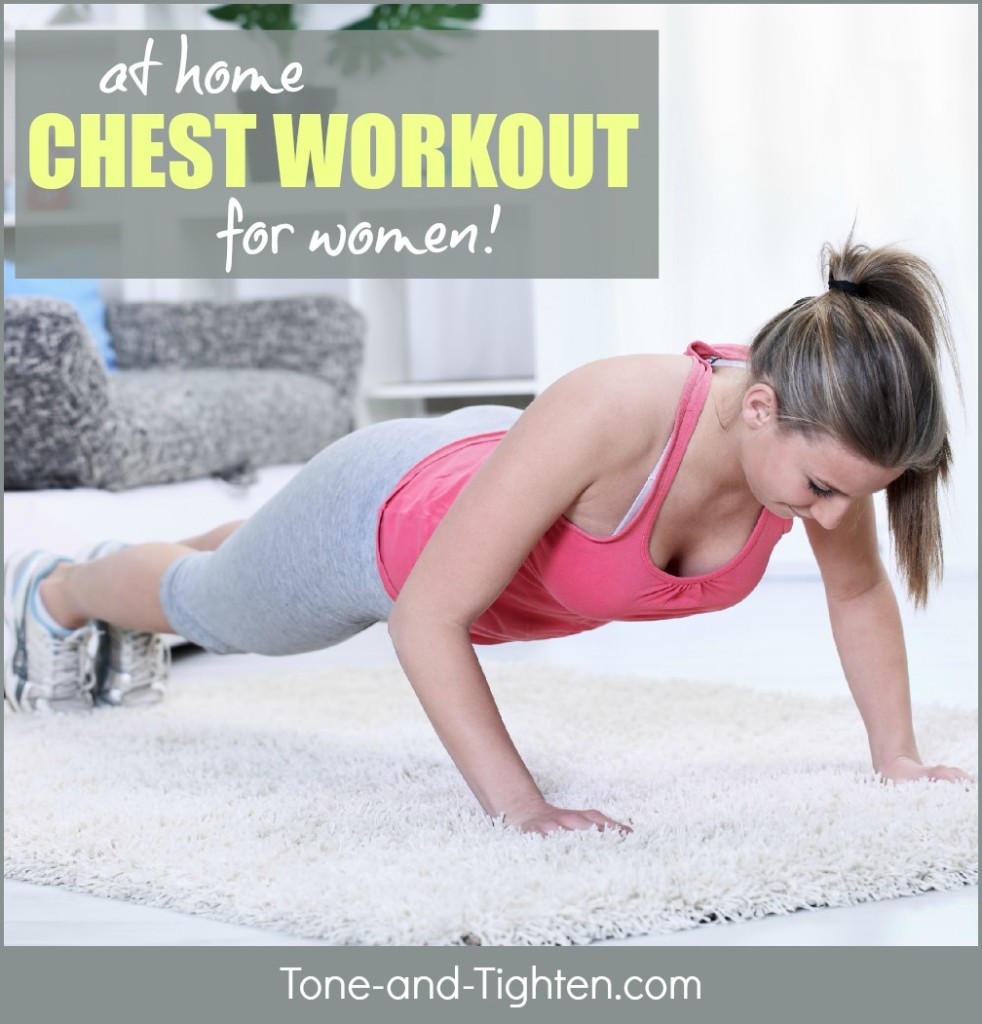 Day Four – Legs
Looking for a good lower body workout to burn and totally tone and tighten your legs? Get ready to burn! Grab your weights and get excited for the best way to get in a killer leg workout without a lot of time and very little equipment. All you need are two dumbbells for a phenomenal leg day.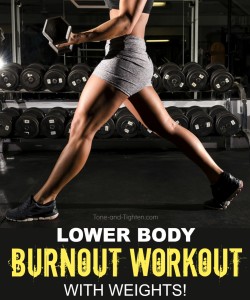 Day Five – Shoulders
Tone and sculpt your shoulders in this amazing workout. All you need is a pair of dumbbells and 20 minutes to carve out sleek and sexy shoulder definition. What are you waiting for? Grab your free weights and let's get to work.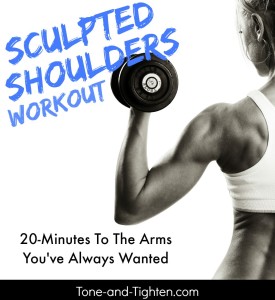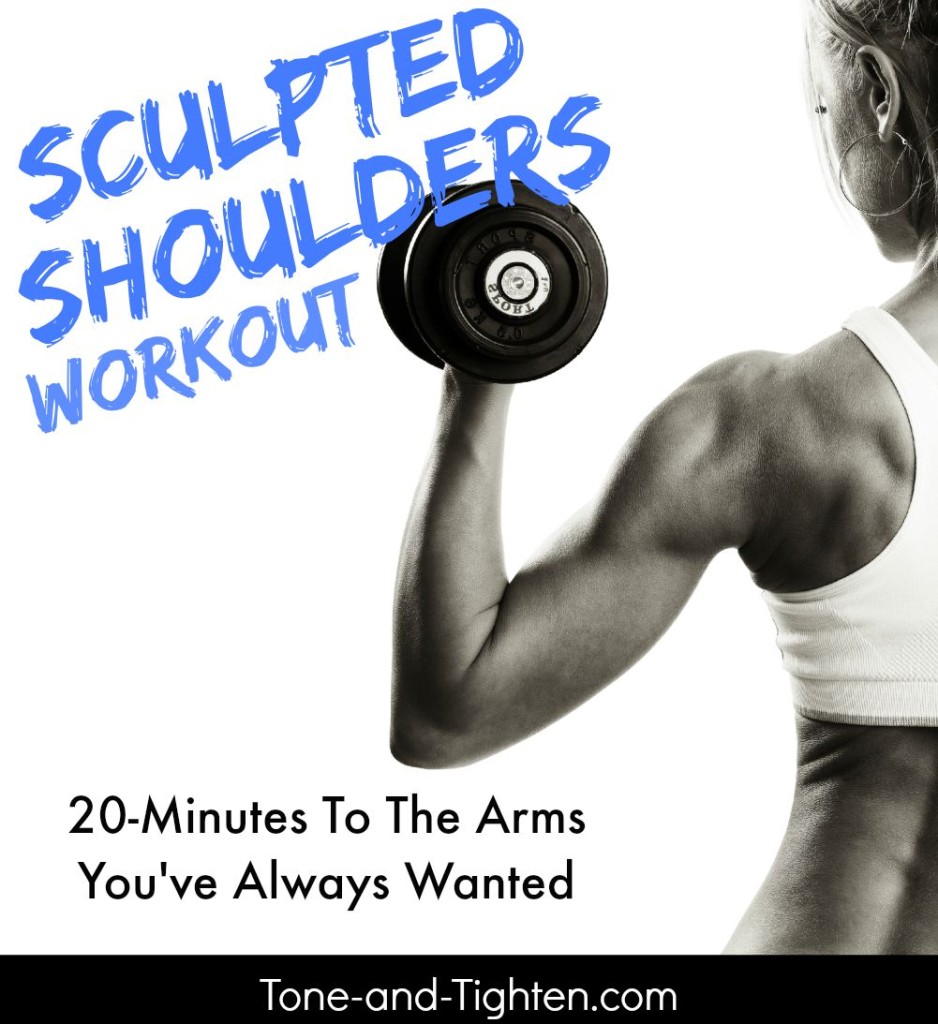 Day Six – Core
Standing abs with weights! This is going to a killer core workout that you can do at home and it doesn't require a single situp. You're going to be up on our feet for this one, as you keep your core strong through squatting, standing, and lifting.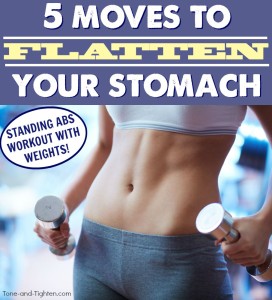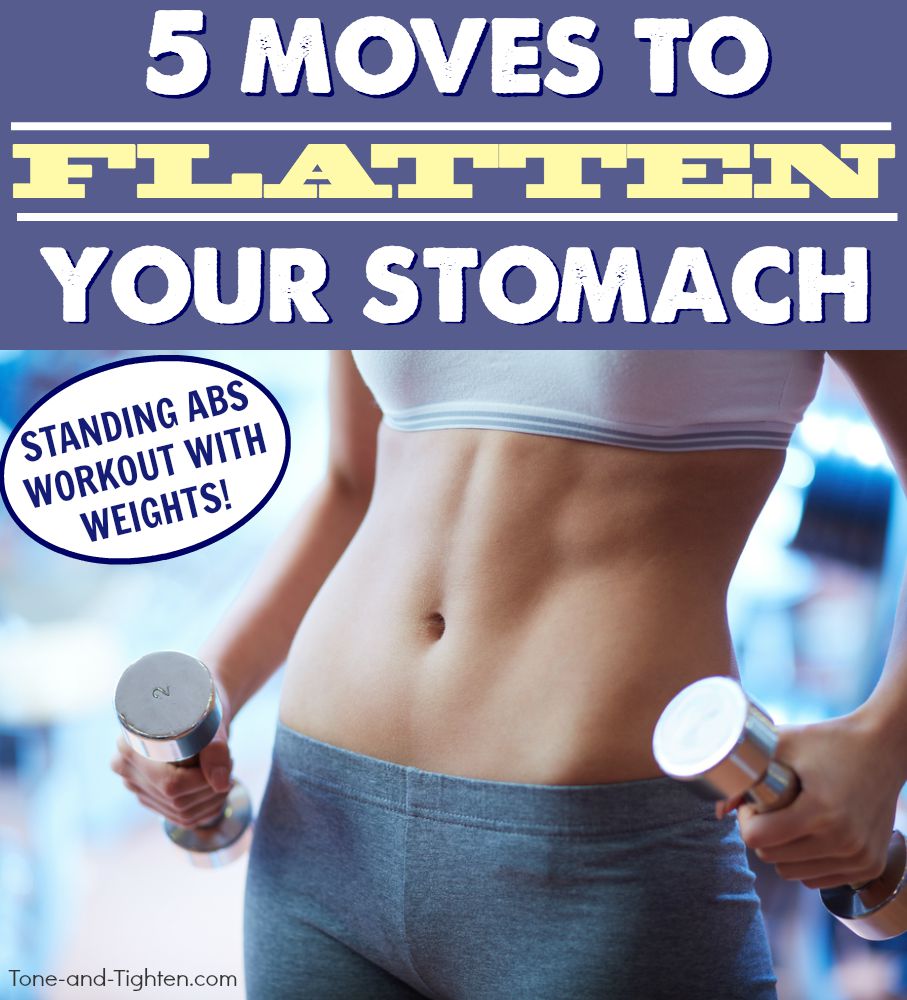 Day Seven – Total Body
This is my go-to dumbbell workout for when I'm short on time. This is a total-body burner that works every major muscle group in your body that only takes about 30 minutes to complete. There's 3 circuits with 2 exercises in each so get to work.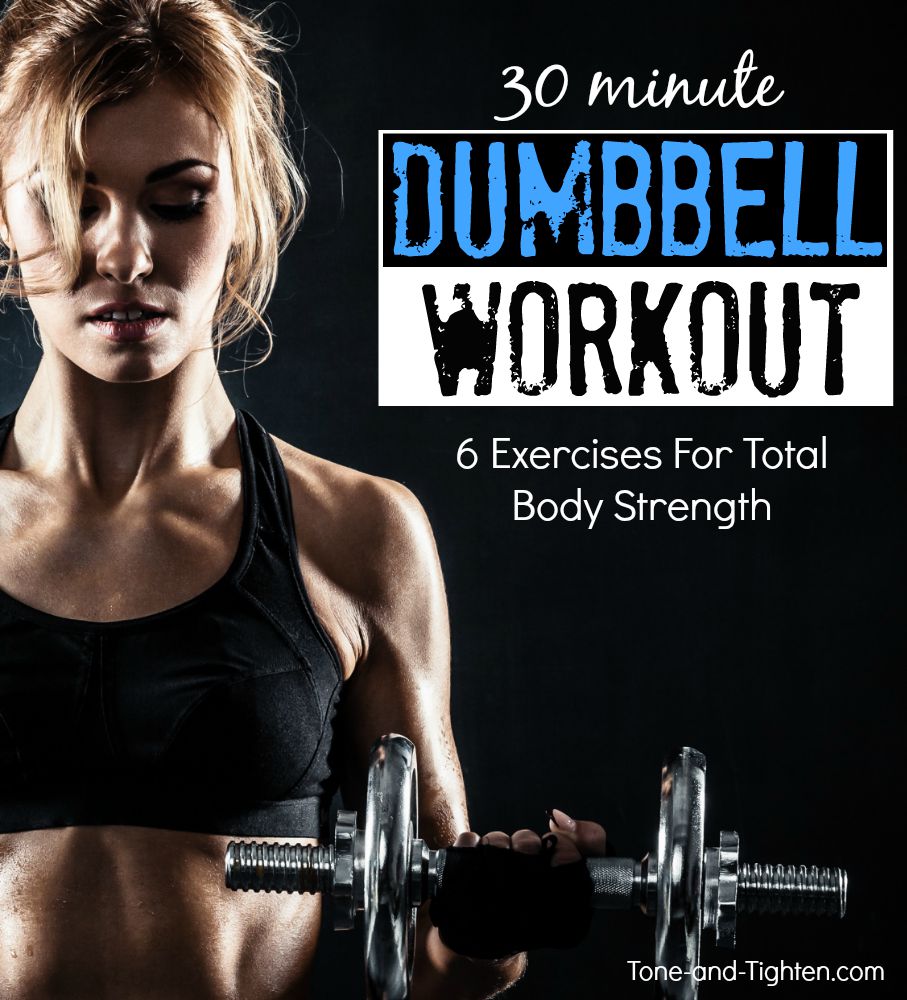 Do you enjoy the workouts you find on Tone-and-Tighten.com?
Need a little more guidance to help you to progress towards achieving your goals?
Our 8-Week Beginner's Workout Plan features over 50 workouts, 15 healthy and delicious recipes, tips, motivation and more to help you achieve your fitness goals. Check it out here!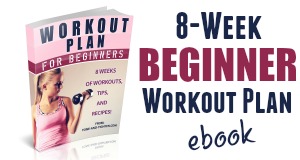 Looking for something a little more difficult? Our follow-up ebook, the "8-Week Advanced Workout Guide" takes your results to a whole new level! Over 75 workouts to push you harder and yield incredible outcomes. Learn more here.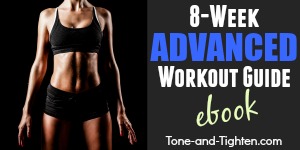 Make it happen,
Jared