Full of flavor from marinading in fresh cilantro and lime juice, this sweet Grilled Honey Lime Cilantro Chicken will be on repeat at your house for the entire grilling season!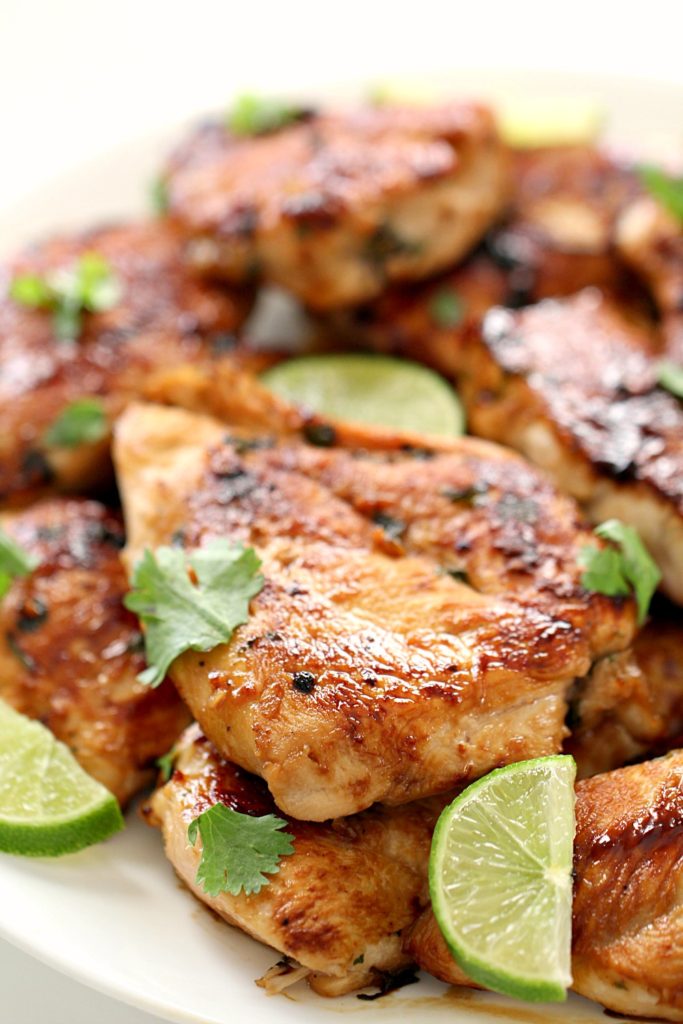 Looking for an easy meal-prep idea for this week? This grilled Honey Lime Cilantro Chicken is an easy lunch or dinner to bring anywhere, not to mention it tastes great. 
It tastes delicious warmed up or even cooled over a green salad. It's super versatile!
Keep reading below for the recipe and step-by-step instructions. 
===========================
7 Days of awesome at-home workouts and delicious dinner recipes – delivered daily right to your inbox.
Sign up for our all-now "7-Day Home Workout and Recipe Plan" by clicking RIGHT HERE.
===========================
One of the best things about this recipe is how easy it is to throw together. It uses simple ingredients for a marinade – which you probably have sitting in your fridge or pantry RIGHT NOW.
…