Throw these flavorful Caribbean Jerk Vegetables on the grill for the perfect healthy side dish. Enjoy a taste of the islands with flavorful seasonings that pair perfectly with this veggie medley. This recipe will spice up your backyard barbecue with fantastic flavor in this healthy veggie side dish. Get the recipe below.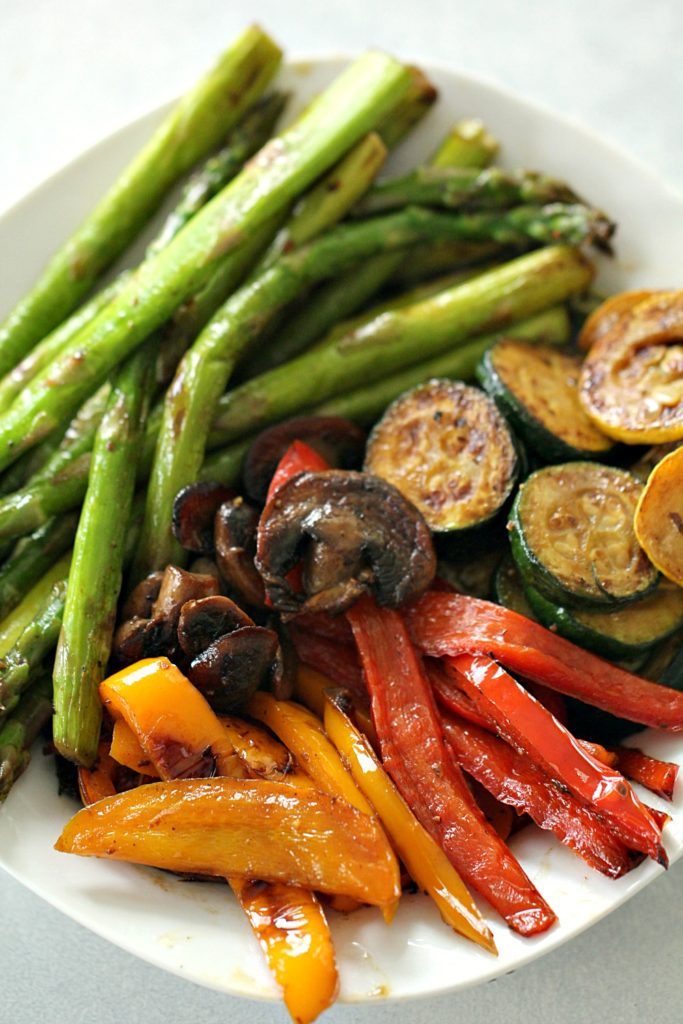 Caribbean Jerk Grilled Vegetables
Keep reading for the recipe.
===========================
Eliminate guesswork and confusion and start seeing results.
Subscribe to Tone-and-Tighten.com and get our FREE "7-Day Workout and Healthy Menu Plan" delivered daily right to your inbox. CLICK HERE to get it.
===========================
Spice up your backyard barbecue with amazing flavor in this Caribbean Jerk grilled vegetables dish. 
Traditional jerk seasoning is a Jamaican flavoring that uses a mix of amazing spices for island flavor in a favorite barbecue meal. These veggies are the perfect side dish to pair with my Grilled Caribbean Jerk Chicken recipe. 
Now you don't have to travel to the Caribbean this summer, you can enjoy delicious island food from your own backyard all season long. If you haven't tried Caribbean Jerk Chicken yet, you're missing out! Give it a shot! 
Get the recipe below. 
Calling all mamas!
Introducing my all-new Mommy Tummy Fix program!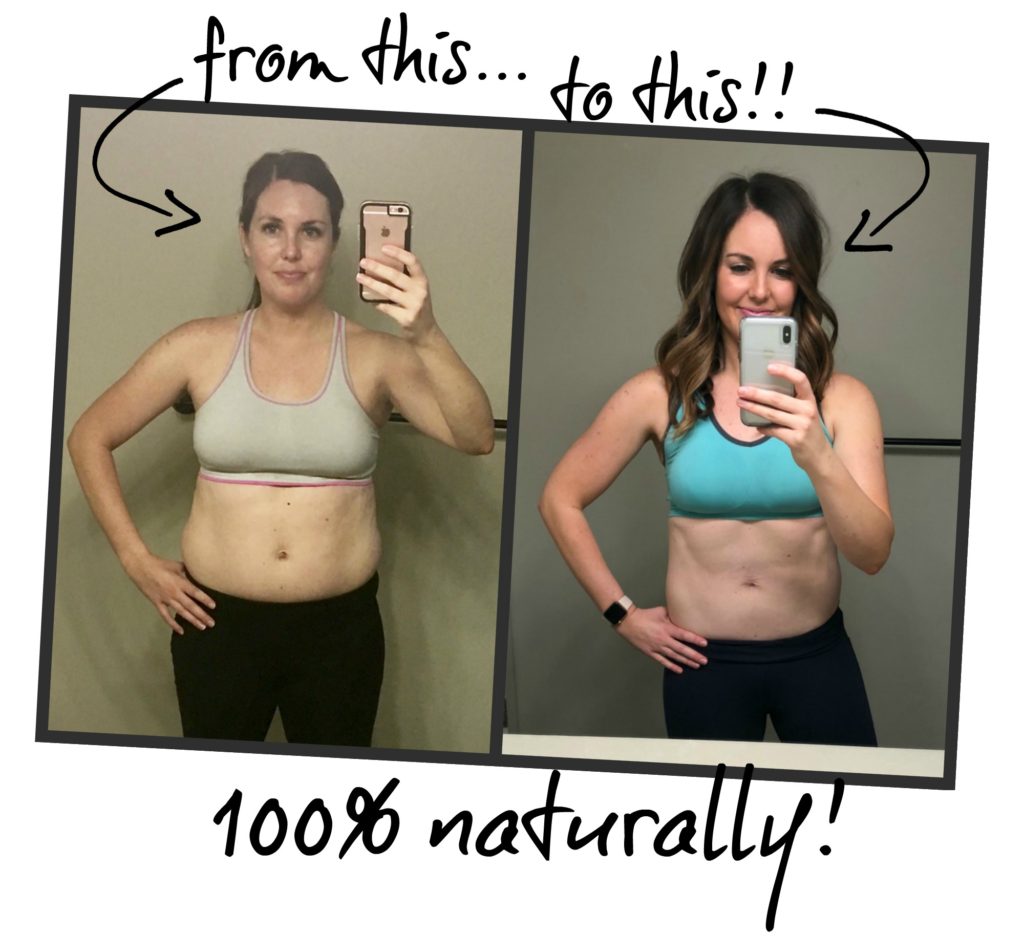 We all know that in order to tone the legs and arms that we need to do some exercise and lift some weights, but tightening the tummy? Yep – that requires more than just crunches and planks.
That's where this program comes in.
A six-phase workout plan designed specifically to flatten your stomach and help you to heal up diastasis recti. This is the same progression I use with my postpartum patients in my physical therapy clinic to get science-based, proven results you can't help but notice.
​Six phases of workouts to ensure your continued progression
​Large color photos and clear instruction regarding performance, sets, and reps of each exercise to ensure proper performance
​The exact same workout plan my wife used for her amazing results
The best exercises in a simple-to-follow progression to tone and strengthen your abs correctly and ensure maximum success. Progressive workout routines = progressive results.
What is Caribbean Jerk Seasoning?
"Jerk" refers to the way that a meat, vegetable, or fruit is seasoned and cooked. Traditional jerk flavoring uses a marinade or paste containing allspice and habanero peppers.
The meat is marinated and then slow cooked over fire or a grill. You can make your own seasoning, or buy it in a bottle. 
What Does Caribbean Jerk Flavoring Taste Like? 
Jerk seasoning is a Jamaican style dish that brings an amazing blend of spices to create an island flavor.
The flavors typically come from a mixture of allspice, ginger, garlic, nutmeg, and thyme, and sometimes habanero peppers for a little heat. 
With a fantastic seasoning blend and a delicious smokey grill flavor, these Caribbean Jerk grilled vegetables are sure to be a favorite. 
What Side Dishes Go With Jerk Chicken?
This recipe is the answer to that common question, 'what side dishes should I make for Caribbean jerk chicken?'. The mixture of veggies such as zucchini squash, yellow squash, bell peppers, mushrooms, and asparagus pair amazingly with this delicious seasoning mix below.
Try it- this is the perfect side dish for jerk chicken. It's the best blend of veggies you need to go with Grilled Caribbean Jerk Chicken. 
Some other great side dishes for jerk chicken are coleslaw, grilled corn on the cob, green beans, baked beans, or fruit dishes. Try some of my favorites to pair with the chicken and veggies:
Crispy Oven-Baked Sweet Potato Fries
Now on to the Caribbean jerk grilled vegetable recipe below. Happy grilling!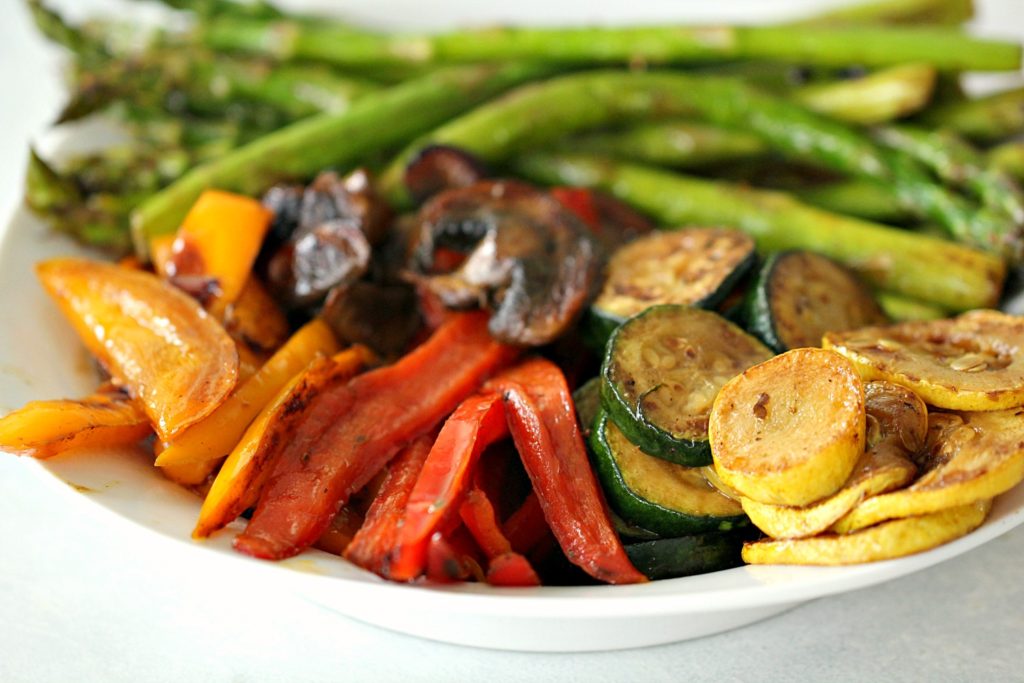 Caribbean Jerk Grilled Vegetables
Prep time:
Cook time:
Total time:
Throw these flavorful Caribbean Jerk Vegetables on the grill for the perfect healthy side dish.
Ingredients
Jerk Seasoning:
1 Tablespoon onion powder
1 Tablespoon ground allspice
1 teaspoon five-spice powder
1 teaspoon ground ginger
1 teaspoon ground nutmeg
½ teaspoon garlic powder
½ teaspoon cayenne pepper
1 Tablespoon dried thyme
Salt and pepper, to taste
Vegetables:
1 zucchini, thickly sliced
1 yellow zucchini squash, thickly sliced
1 bunch asparagus, tough ends removed
1 cup sliced mushrooms
1 red bell pepper, sliced
1 orange bell pepper, sliced
2 Tablespoons olive oil
Instructions
In a small bowl, mix together all spices for jerk seasoning.
Wash, cut, and prepare vegetables as directed.
Place vegetables in a single layer on a large cookie sheet. Drizzle with olive oil and sprinkle jerk seasoning over the vegetables, then gently toss so that the vegetables are equally coated.
Let vegetables sit for 10 minutes.
Heat your grill to medium-high heat.
Add vegetables to grill and cook for 10-15 minutes or until desired doneness, turning occasionally.
Note: If you find that your vegetables are falling through the grates on the grill, feel free to use a grilling pan or even a disposable aluminum foil pan.
Nutrition facts for Caribbean Jerk Vegetables: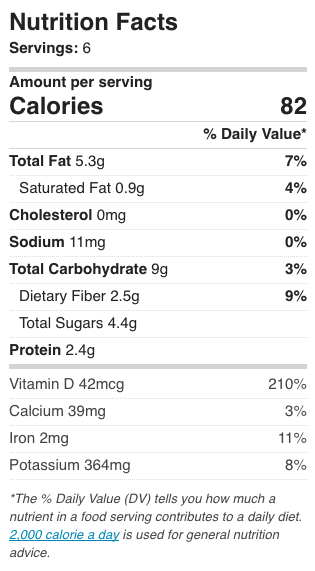 Be sure to not miss another post!
Follow Tone and Tighten on Instagram | Facebook | Pinterest | YouTube
Have you checked out my YouTube channel?
Looking for more amazing and healthy grill recipes? Try some of my favorites:
The Best Grilled Chicken Recipe (only 4 ingredients)
Healthy Grilled Chicken Fajita Kabobs