7 Days of awesome at-home workouts and delicious dinner recipes – delivered daily right to your inbox!
Sign up for our all-now "7-Day Home Workout and Recipe Plan" by clicking RIGHT HERE!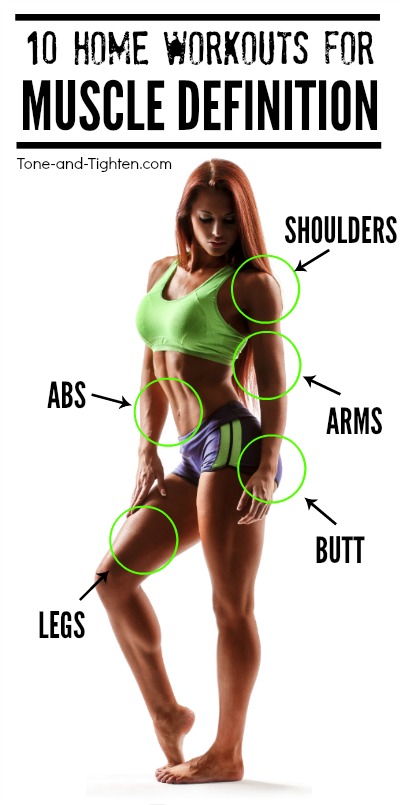 Because "Fit" is the new "Skinny"
Hey everyone! Welcome to another "Weekly Workout Plan" here on Tone-and-Tighten.com.  Some of the most-asked questions here on my site go something like this: "How can I increase definition in my _____?" "How can I sculpt my ____?" Or even "I want to tone my ____. Do you have workouts that can do that?" My answer to all of these questions is – you bet I can help you out! Because this site is about a lot more than simply losing weight and getting thinner. This site is all about "Toning" muscle and "Tightening" areas in which you would like to see a little more definition. So today I wanted to share with you 5 of my favorite at-home workouts to increase muscle definition. We'll talk about everywhere from your arms and butt to your legs and core… and we'll do it starting right now! 
So here's the key with muscle definition in any area we may be talking about – you have to be strength training. It's amazing how many people write to me frustrated and upset with their weight loss/fitness efforts who are missing this one key element. In order to boost your metabolism, lose more weight, and ultimately see more definition in your muscles – you have to be resistance training! I don't care if it's dumbbells, resistance bands, or bodyweight only – you need to perform exercises against resistance! Especially you ladies – don't worry about "getting big" and "bulking up"; if done correctly resistance training is an integral part in helping you tone and tighten some of your biggest problem areas!
So here they are – 10 of my favorite resistance training workouts to tone and tighten your favorite areas! Try them out this week (or over the next couple of weeks) and let me know how it goes!
Looking for more amazing at-home workouts just like these? Tone and Tighten has you covered!
Our 8-Week Beginner's Workout Plan features over 50 workouts, 15 healthy and delicious recipes, tips, motivation and more to help you achieve your fitness goals! Check it out here!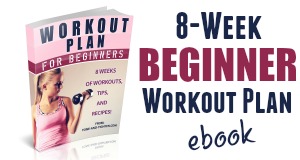 Looking for something a little more difficult? Our follow-up ebook, the "8-Week Advanced Workout Guide" takes your results to a whole new level! Over 75 workouts to push you harder and yield incredible outcomes! Learn more here!