This workout is part of our most popular beginner's workout guide…
BACK TO BASICS
A 6-week plan consisting of bodyweight exercises for absolute beginners (with more advanced options demonstrated) to help you slim down, firm up, and achieve your fitness goals.
See more details when you CLICK THIS LINK!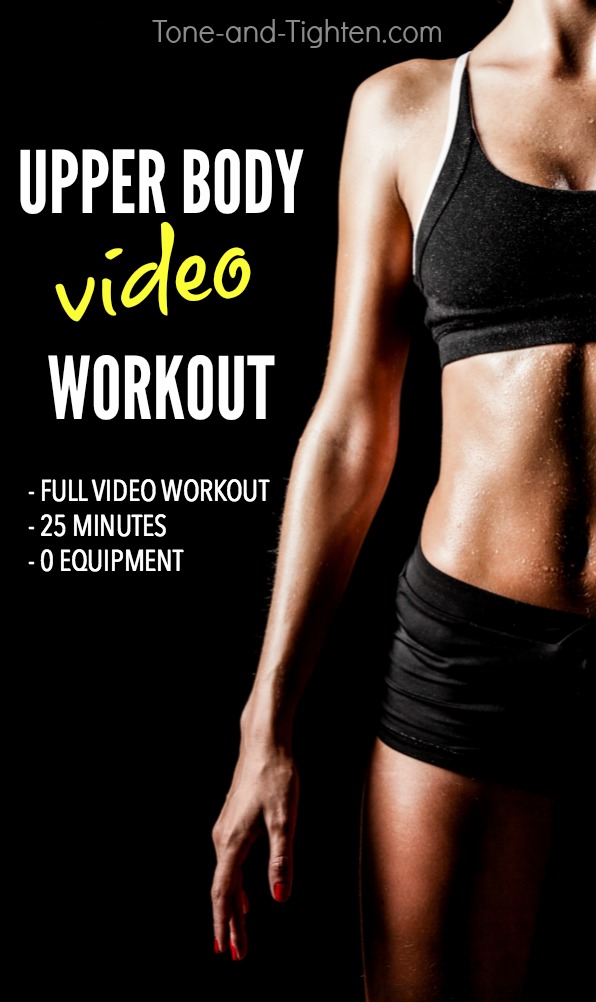 So toning your upper body requires a lot of machines, right? Lots of cables and pulleys and bands and weights?
NOTHING COULD BE FURTHER FROM THE TRUTH! With a little creativity and a lot of persistence you can actually tone and tighten a great upper body using bodyweight only exercises!
That's what today's workout is dedicated to – 8 of my favorite upper body exercises coming together in one incredible workout without a single piece of equipment to be seen!
Grab your towel and water bottle, clear a little space, and we'll get to work on sculpting the upper body you said you've always wanted! …