7 Days of awesome at-home workouts and delicious dinner recipes – delivered daily right to your inbox!
Sign up for our all-now "7-Day Home Workout and Recipe Plan" by clicking RIGHT HERE!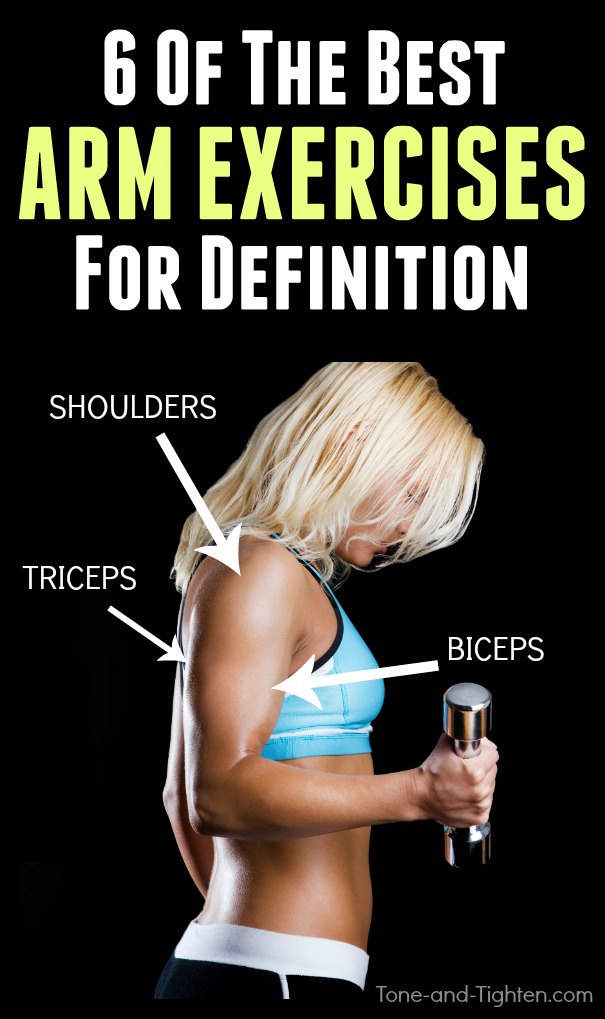 Think you need a lot of equipment or even a gym membership to increase arm definition? Think again!
There are a TON of great exercises to tone and sculpt your arms and all you need is a pair of dumbbells!
Today I'm sharing six of my favorite exercises you can do with free weights that are going to work every major muscle group in your arms – biceps, triceps, and shoulders. So grab your dumbbells and let's go to work!…