Looking for a fantastic triceps workout to sculpt your arms? Here are 5 of the best moves you can do to firm, shape, strengthen, and tone and tighten your triceps. Great at-home workout with little equipment required, just grab a pair of dumbbells and get started.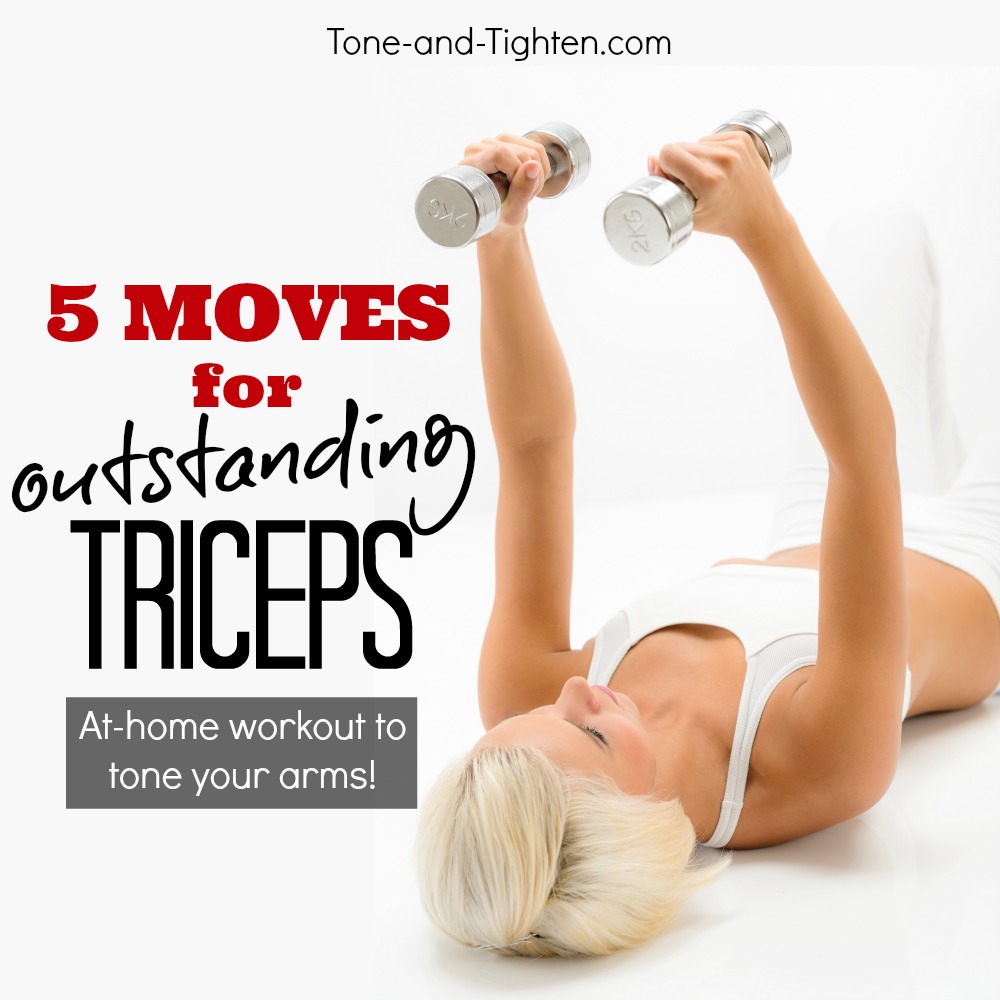 At Home Workout For Outstanding Triceps
Triceps Push-up

Dips

Skull Crushers

Triceps Kickback

Up-down Plank
Keep reading for a step-by-step guide of the workout with pictures, videos, and descriptions of each of these exercises.
===========================
Eliminate guesswork and confusion and start seeing results.
Subscribe to Tone-and-Tighten.com and get our FREE "7-Day Workout and Healthy Menu Plan" delivered daily right to your inbox. CLICK HERE to get it.
===========================
Ever planned a workout around your triceps before?
Your triceps is the muscle on the back of your upper arm that straightens your elbow out from a bent position. While it's an area I get asked about all the time, it's definitely an area that looks amazing with the right exercises.
Today I wanted to share with you one of my favorite workouts you can do to carve amazing definition in your triceps… just in time for tank tops!
Get it below….