7 Days of awesome at-home workouts and delicious dinner recipes – delivered daily right to your inbox!
Sign up for our all-now "7-Day Home Workout and Recipe Plan" by clicking RIGHT HERE!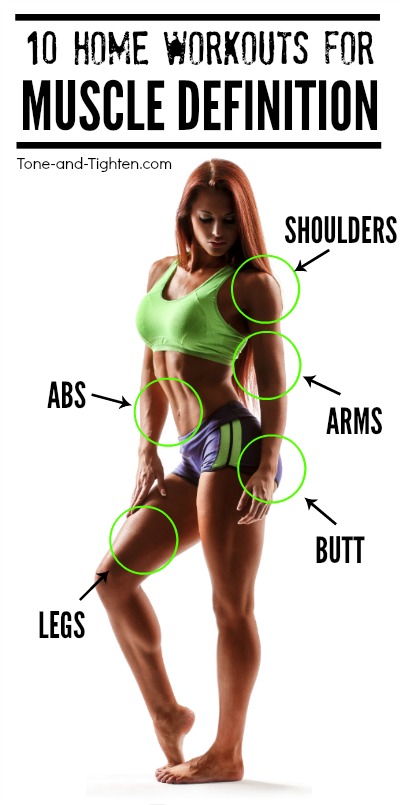 Because "Fit" is the new "Skinny"
Hey everyone! Welcome to another "Weekly Workout Plan" here on Tone-and-Tighten.com.  Some of the most-asked questions here on my site go something like this: "How can I increase definition in my _____?" "How can I sculpt my ____?" Or even "I want to tone my ____. Do you have workouts that can do that?" My answer to all of these questions is – you bet I can help you out! Because this site is about a lot more than simply losing weight and getting thinner. This site is all about "Toning" muscle and "Tightening" areas in which you would like to see a little more definition. So today I wanted to share with you 5 of my favorite at-home workouts to increase muscle definition. We'll talk about everywhere from your arms and butt to your legs and core… and we'll do it starting right now! 
…