Weekly highlights, new giveaways, and BONUS workouts!
Subscribe to our email list by using the red box at the top of this page.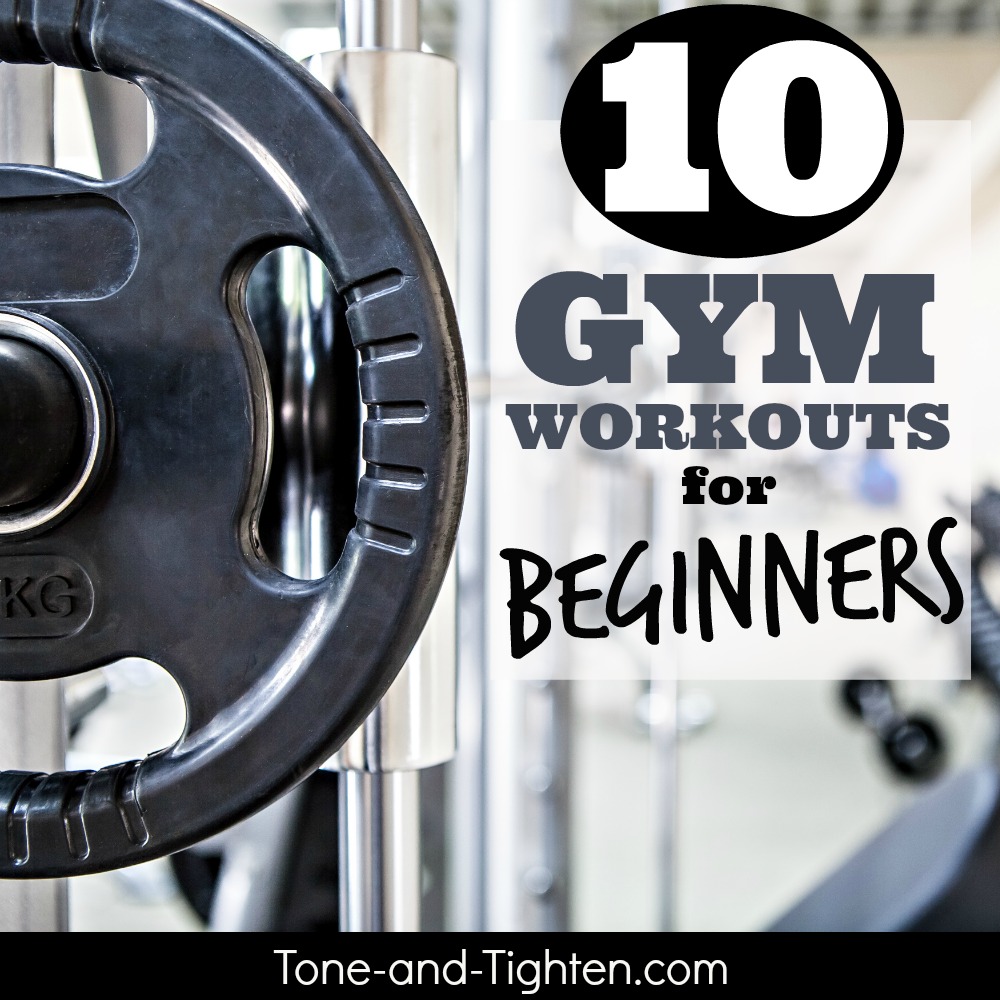 Happy Monday, everyone! And welcome to another week here on Tone-and-Tighten.com!
Ya know – one of the questions that I often get asked here on the site is "I would love to start working out in a gym, but I'm unsure how to use all the machines or what to do with the weights". I know this can be an intimidating situation – not knowing what you're doing and being surrounded by those that do is scary. But never fear! Tone and Tighten to the rescue! Today on our "Weekly Workout Plan" I wanted to share with you 10 of my favorite workouts that you can do in the gym! Eliminate novelty and lack of knowledge and start taking your results to another level the next time you're in the gym. Keep reading for the workouts… 
Got social media?? Follow T&T on Pinterest, Google +, Facebook, and Twitter!

Looking for more amazing at-home workouts just like this one? Tone and Tighten has you covered!
Our 8-Week Beginner's Workout Plan features over 50 workouts, 15 healthy and delicious recipes, tips, motivation and more to help you achieve your fitness goals! Check it out here!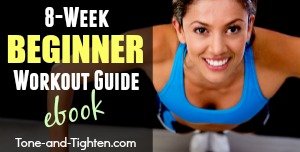 Looking for something a little more difficult? Our follow-up ebook, the "8-Week Advanced Workout Guide" takes your results to a whole new level! Over 75 workouts to push you harder and yield incredible outcomes! Learn more here!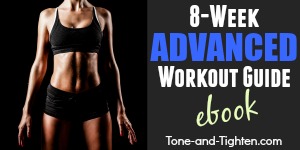 Make it happen,
Jared