Got social media?? Follow T&T on Pinterest, Google +, Facebook, and Twitter!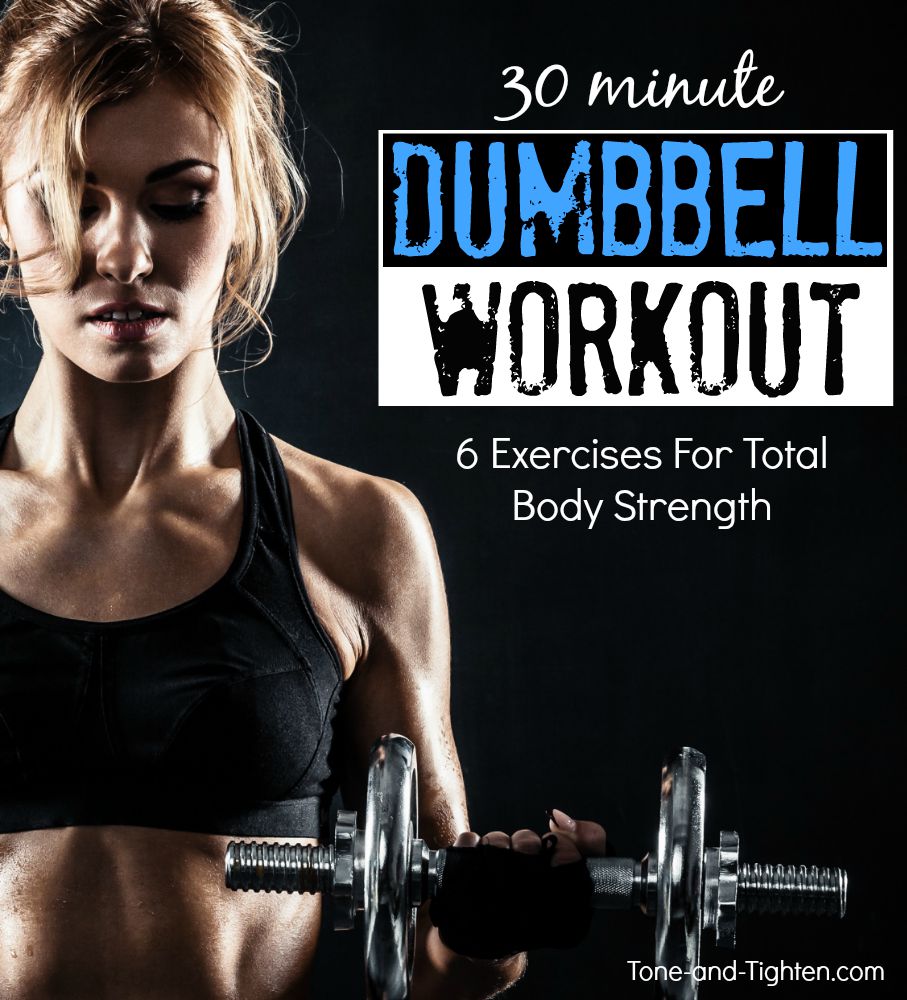 I love free weights. There are literally hundreds of different exercises you can do with them for literally every area of your body. They are a great way to not only tone and shape, but add much-needed strength to specific muscles responsible for stabilization during movement. Today I wanted to share with you my go-to dumbbell workout for when I'm short on time. This is a total-body burner that works every major muscle group in your body that only takes about 30 minutes to complete. Hope you like this one as much as I do! 
For this workout, I'll be throwing three supersets your way. You'll perform circuit 1 A, B, A, B, three times through before moving on to the next circuit. Perform circuit 2 C, D, C, D three times through before moving on to circuit 3. Alternate exercises E, F, E, F three times through and you're done!
The Workout
Circuit 1
A. Renegade Rows (10 reps)
Push up, row left arm, row right arm = 1 rep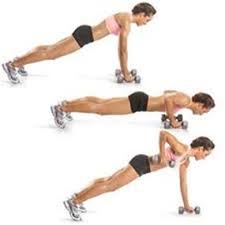 B. Dumbbell Thrusters (20 reps)

Repeat 3 times and move on to Circuit 2
Circuit 2
C. Lunging Curls (10 reps on each leg)


D. Single Leg Deadlifts (10 reps each leg)

Repeat 3 times and move on to Circuit 3
Circuit 3
E. Dumbbell Side Lunge (10 reps to each side)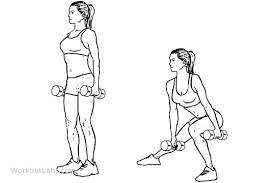 F. Dumbbell Jackknife Situp (10 reps)
Holding at least one dumbbell in your hands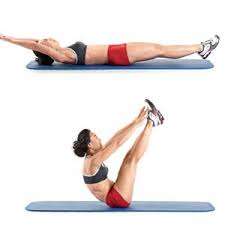 (If you find the full jackknife too difficult, try dumbbell crunches. Hold the weights straight up towards the ceiling and keep them there while lifting your shoulders off of the floor)
Repeat 3 times through and you're done!
Congratulations on shredding through this at-home dumbbell burner!
Looking for more amazing at-home workouts just like this one? Tone and Tighten has you covered!
Our 8-Week Beginner's Workout Plan features over 50 workouts, 15 healthy and delicious recipes, tips, motivation and more to help you achieve your fitness goals! Check it out here!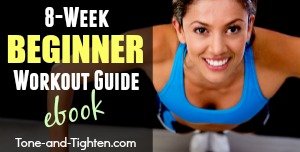 Looking for something a little more difficult? Our follow-up ebook, the "8-Week Advanced Workout Guide" takes your results to a whole new level! Over 75 workouts to push you harder and yield incredible outcomes! Learn more here!