Workouts, healthy recipes, motivation, tips, and advice all right to your inbox!
CLICK HERE to subscribe to our email list and get our FREE "Beginner's Guide To Weight Loss" ebook!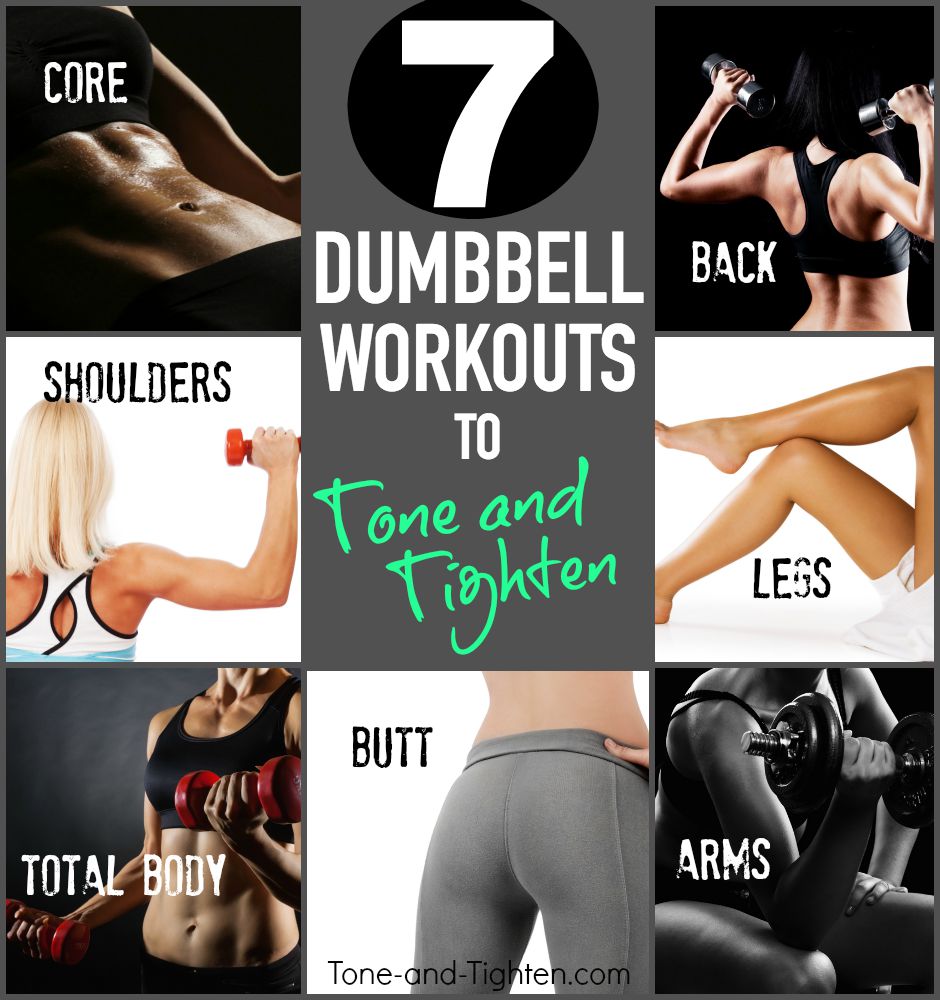 I am a huge fan of free weights. I love the versatility of exercises you get with dumbbells, let alone the increased muscle activation and increased workout efficiency. That's why today on T&T's "Weekly Workout Plan" I'm bringing you 7 great workouts you can do with just a pair of dumbbells! Whether you're a seasoned weight-lifting veteran or have never tried strength training with weights – these workouts are sure to trim you down, tone you up, and take you one step closer to your ultimate fitness goals! And the workouts are…
Click on the images below to be taken to the workout.
You totally got this!
Day One – Arms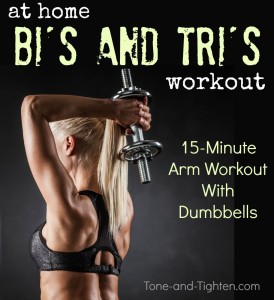 Day Two – Back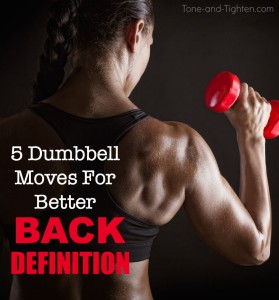 Day Three – Chest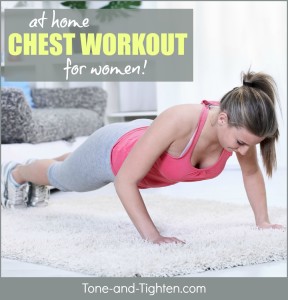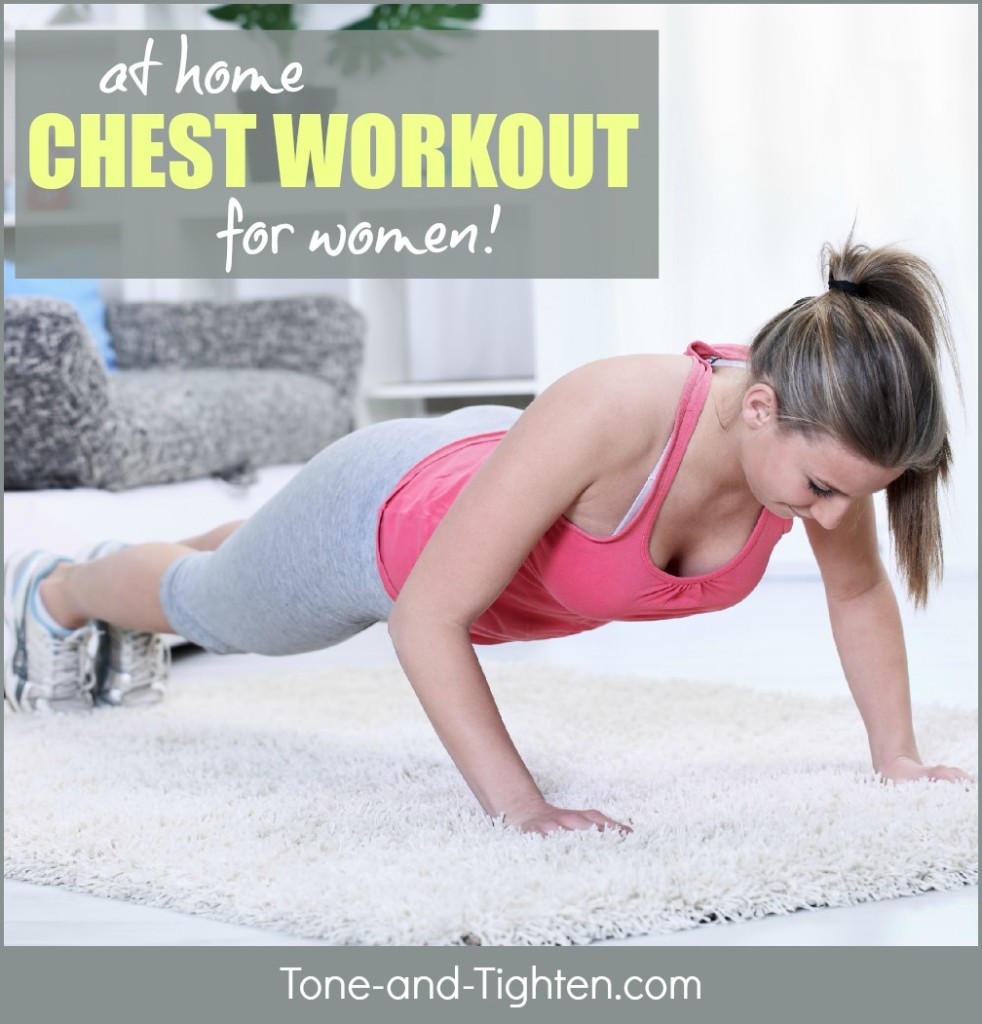 Day Four – Legs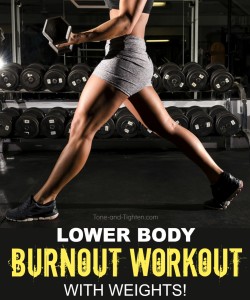 Day Five – Shoulders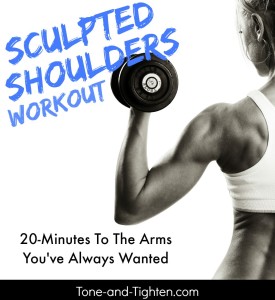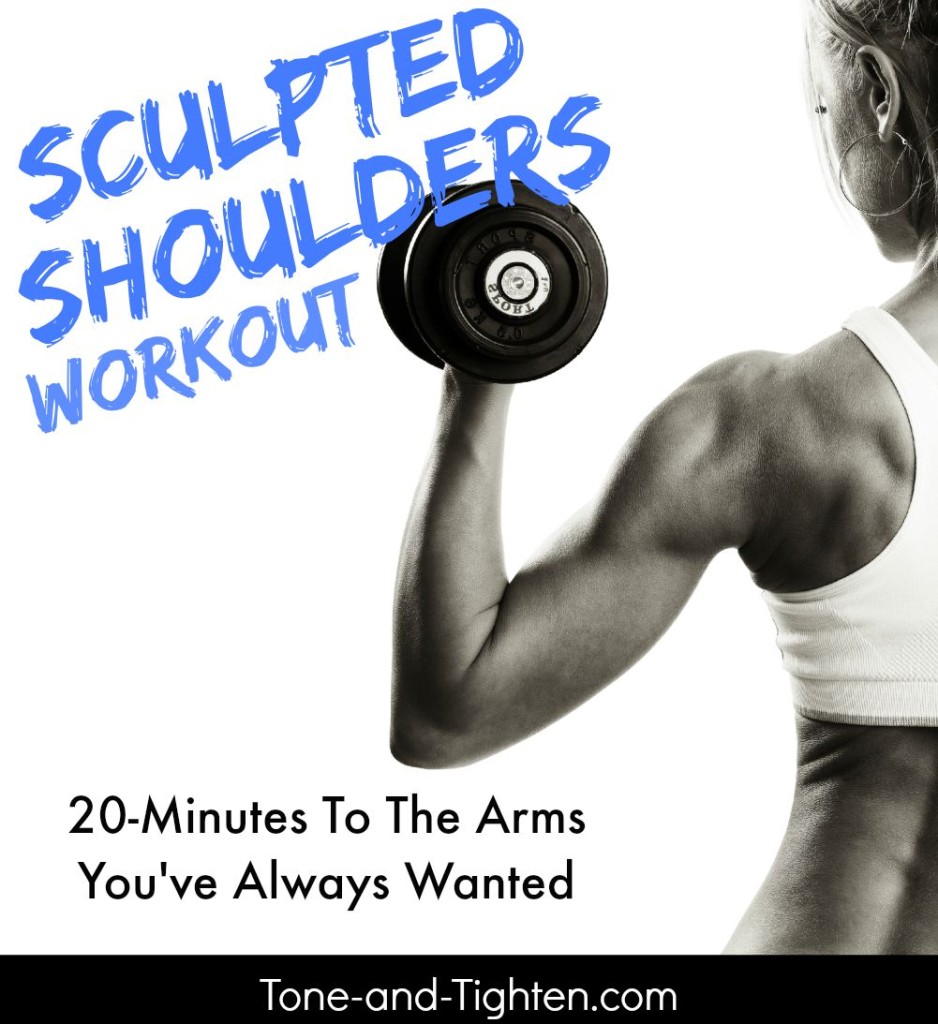 Day Six – Core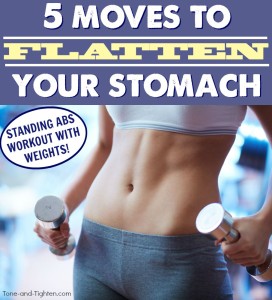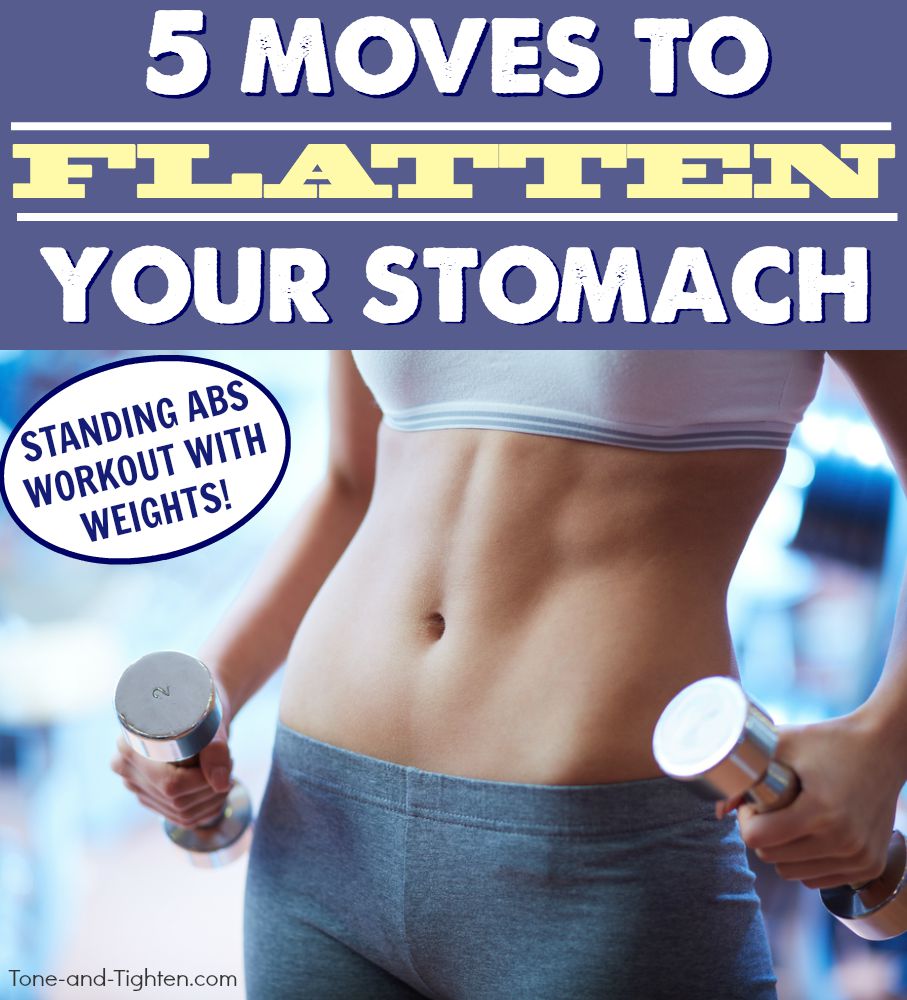 Day Seven – Total Body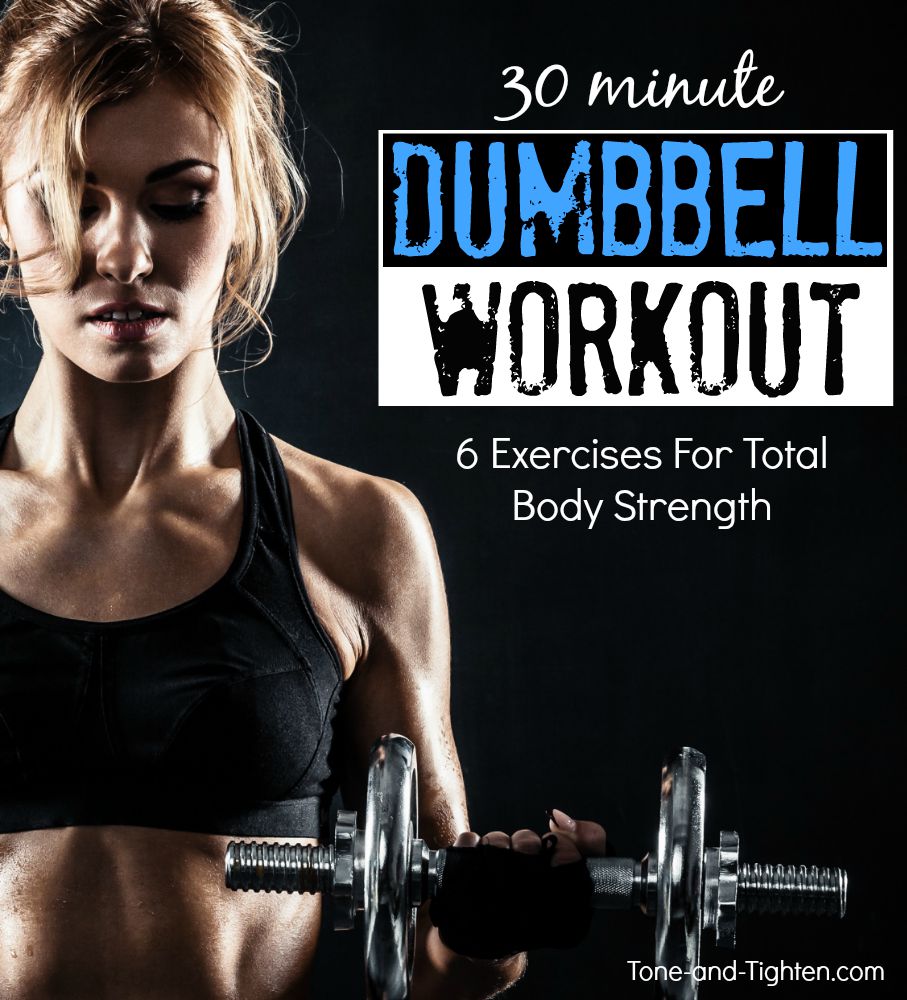 Do you enjoy the workouts you find on Tone-and-Tighten.com?
Need a little more guidance to help you to progress towards achieving your goals?
Our 8-Week Beginner's Workout Plan features over 50 workouts, 15 healthy and delicious recipes, tips, motivation and more to help you achieve your fitness goals! Check it out here!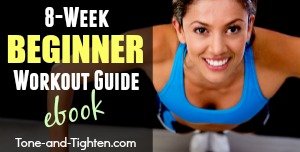 Looking for something a little more difficult? Our follow-up ebook, the "8-Week Advanced Workout Guide" takes your results to a whole new level! Over 75 workouts to push you harder and yield incredible outcomes! Learn more here!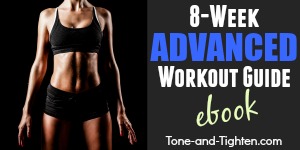 Make it happen,
Jared