Workouts, recipes, motivation, tips, and advice all right to your inbox! Subscribe to Tone-and-Tighten.com using the black bar up at the top of the page.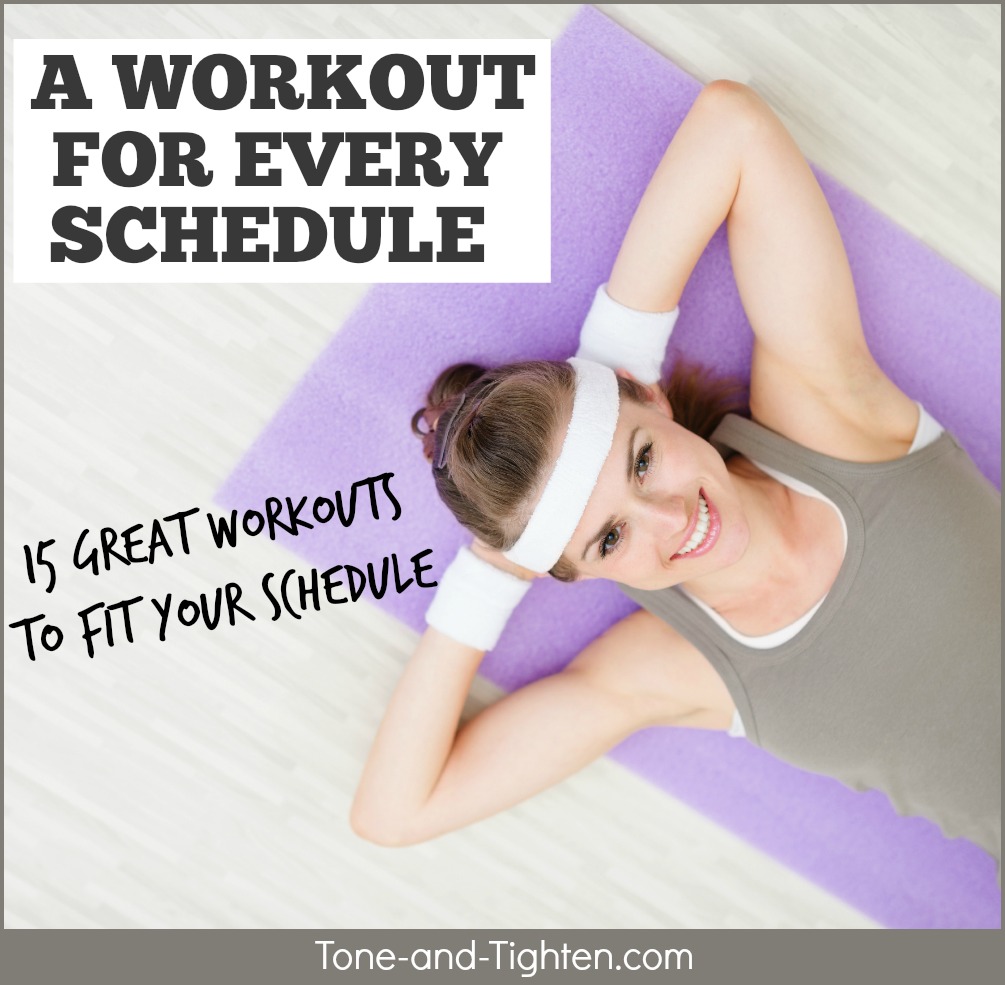 Hey everyone! And welcome to another Monday here on Tone and Tighten! On Mondays I like to post my "Weekly Workout Plan" – five great workouts that you can do this week to make working out more attainable, introduce variety, and maximize results!
If you're anything like me, your schedule is always changing. One day you have 60 minutes to work out and the next day you have 10. For this week's "Weekly Workout Plan" I wanted to provide the best solution possible for this problem. Below you will find 15 workouts organized into 5 categories based on the amount of time it should take you to finish each one. From 10 minutes or less to 60 minutes or more, your objective this week is to pick 5–6 of these workouts and plan them into your schedule this week. Be it 10 minutes or 110, the important thing is that you set aside time to take care of yourself. Hope you enjoy!
Click on the images to be taken to the full workout
Like what you see here? Interested in more progress and taking your results to a whole new level? You have to check out my
8-Week Beginner Workout Plan!
There are over 50 workouts, 15 healthy and delicious recipes, tips, and advice to help you achieve your goals and reach your potential! This is the most-popular selling ebook on Tone-and-Tighten.com; CLICK HERE (or the image below) to find out why: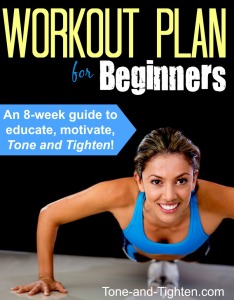 As always, if you have any questions or concerns that you would like to discuss further don't hesitate to ask! Leave Jared a comment below or you can always email me at ToneandTightenFitness{at}gmail.com
Make it happen,
Jared