Workouts, healthy recipes, motivation, tips, and advice all right to your inbox! CLICK HERE to subscribe to our email list and get our FREE "Beginner's Guide To Weight Loss" ebook!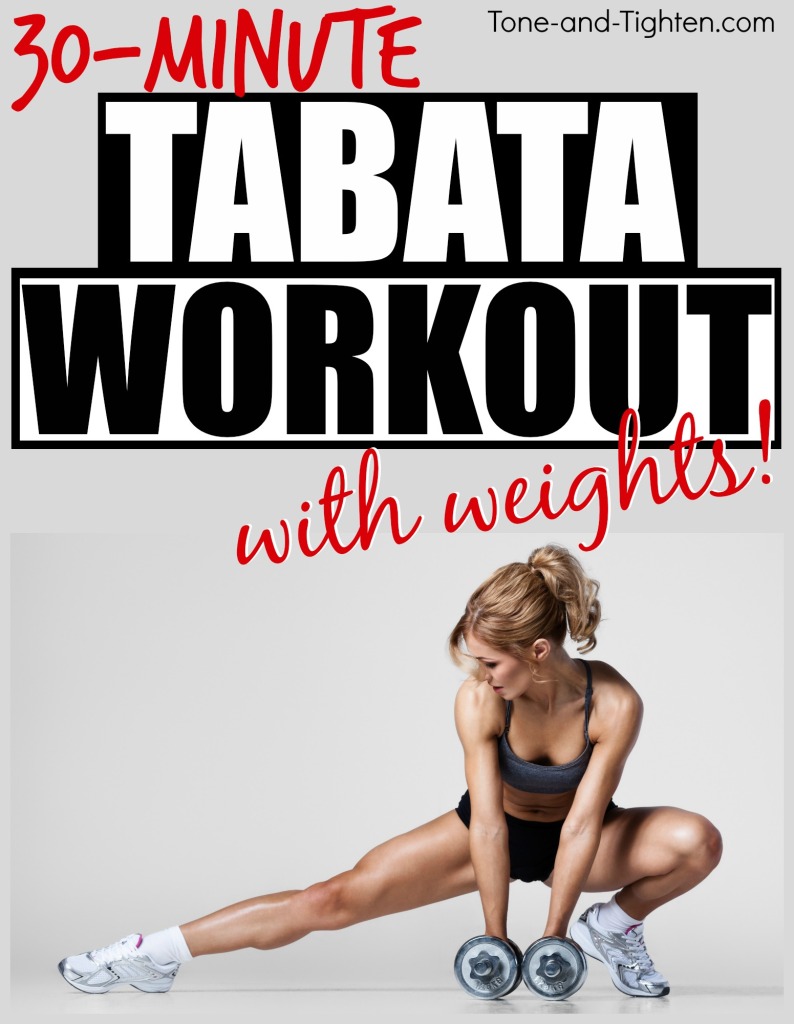 I love lifting weights. I love high intensity interval workouts. Why not combine them?! Shred your whole body with this at-home dumbbell Tabata workout! Try to hang for the entire 35 minutes and burn up to 500 calories! This one's pretty intense, but I have a feeling you're going to like it…
Equipment needed: light dumbbells (2-8 pounds) and heavy dumbbells (10-15 pounds)
Level: Intermediate – Advanced
Need something a little slower?
Check out my new 8 Week Beginners Workout Guide!
Includes workouts, recipes, motivation, and advice to help you progress along your fitness journey!
Click here for all the details.