The most comprehensive postpartum abs workout program available! An abdominal workout progression, healthy eating plan, and at-home cardio guide designed to help you lose weight and tone and flatten your stomach. Every workout is also diastasis-recti friendly.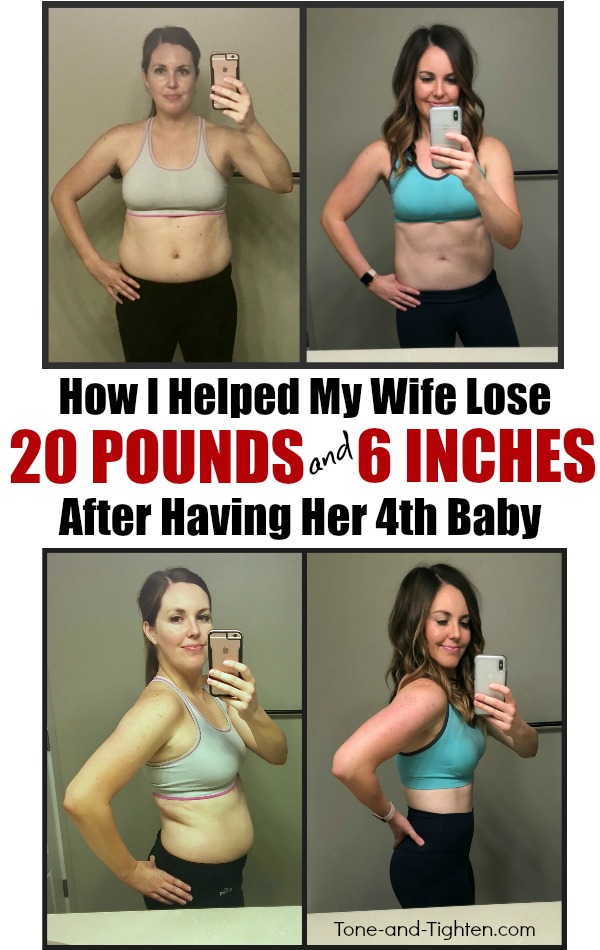 My wife is AMAZING. She has always loved to be fit and active and has worked incredibly hard to "bounce back" to pre-pregnancy shape after having each of our four children.
Personal fitness has always been important to her and she has always carried a certain air of confidence about her body image.
That all changed after she had our fourth child.
With each subsequent pregnancy she found it a little harder to "bounce back" afterwards.
Where the pounds noticeably melted away after our first was born, it took a lot more work and yielded much slower results after our fourth (I'm sure many of you can relate).
There are two primary reasons behind this – 1) it's typically harder to recover from subsequent pregnancies and 2) she was a little older each time.
Sure this is normal and even expected, but she didn't see it that way.
"Why have I stalled out in losing weight?"
"How come my stomach still looks like this?"
"What am I doing wrong?"
Gone was the self-esteem and body confidence I was used to seeing. It had somehow been replaced by self-doubt, fear, and negative body image.
It was at this time that she humbly came to me and said…
"I'm ready for you to put me back together."…