The best way to start your day- a healthy green smoothie full of veggies, fiber, antioxidants, and many important nutrients. This blueberry avocado green smoothie recipe is easy to make, easy to clean up, and totally delicious.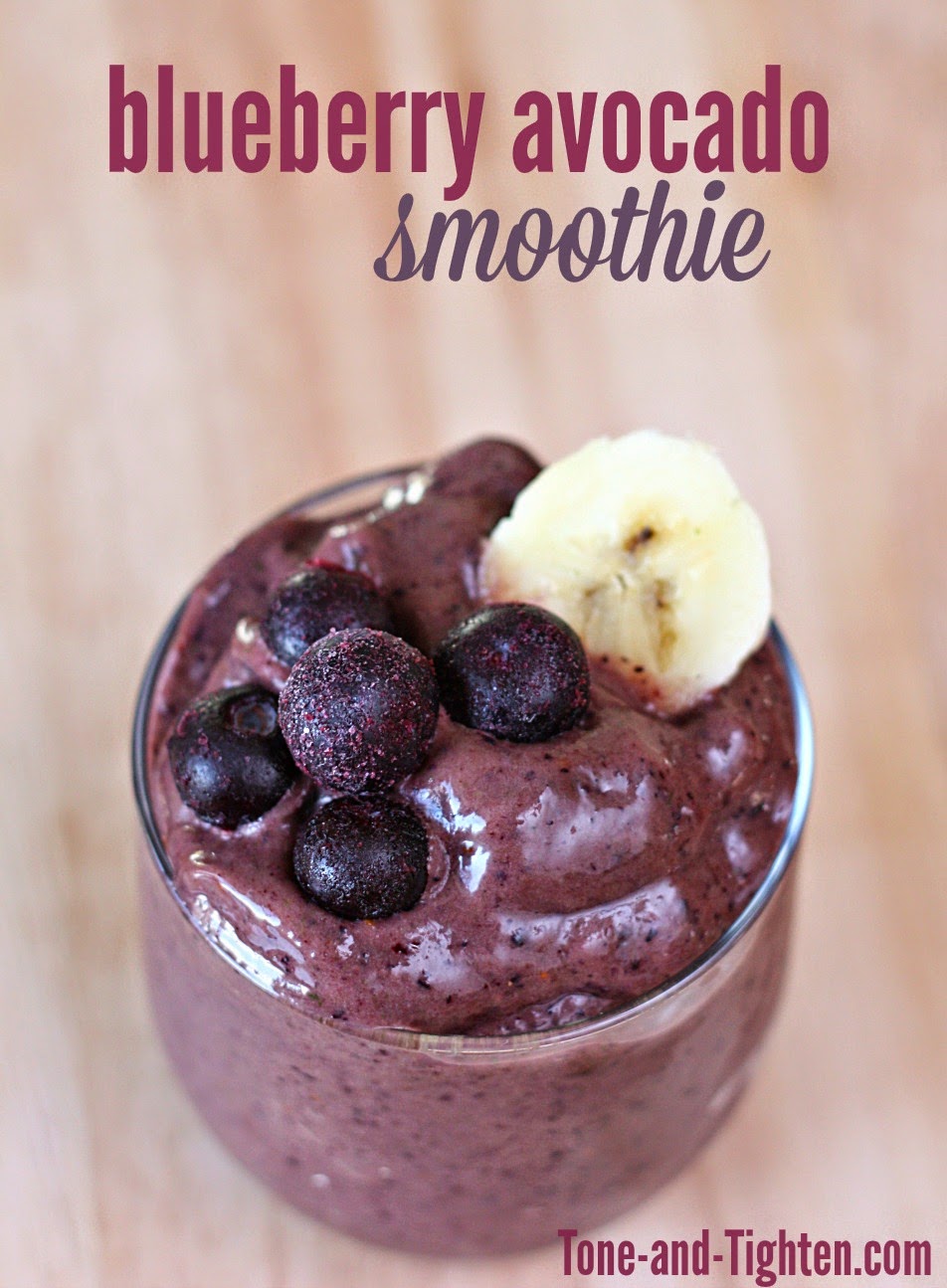 Blueberry Avocado Green Smoothie Recipe
Keep reading for the recipe.
===========================
Eliminate guesswork and confusion and start seeing results.
Subscribe to Tone-and-Tighten.com and get our FREE "7-Day Workout and Healthy Menu Plan" delivered daily right to your inbox. CLICK HERE to get it.
===========================
According to the USDA dietary guidelines, an adult consuming 2,000 calories per day should be eating 2 1/2 cups of vegetables and two cups of fruit per day. This will give your body the necessary nutrients and antioxidants that it needs to power you through your day.
I don't know about you – but that's a TON of fruits and veggies! I mean really – that's pretty tough to do!
One convenient way you can make this recommendation attainable is to blend up your fruits and veggies in a delicious green smoothie. A green smoothie is such a satisfying and healthy way to start your day with some vegetables.
You'll love this smoothie filled with veggies, healthy antioxidants, and energy-boosting nutrients to start your day.
…