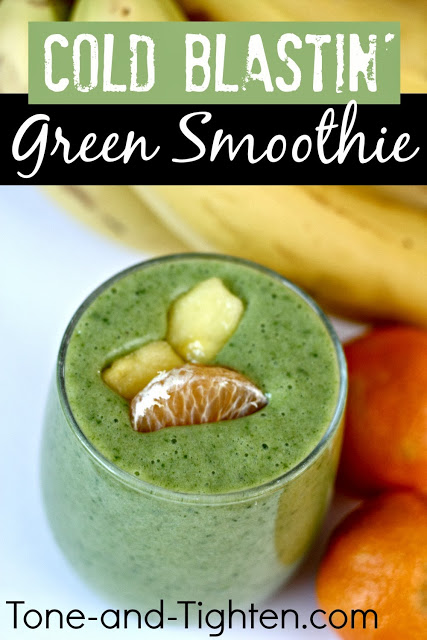 Have you caught a cold yet this winter?
Let's be honest- chances are that sometime during the next few months, you will!
My kids have already brought home some nasty colds from school so my wife whipped up these green smoothies to help them get over their colds a little more quickly. Even if you aren't fighting a cold, it's a great way to pack more vitamin C (and tons of other vitamins and nutrients) into your diet.
Plus, with all the citrus fruit in season, this smoothie is especially delicious.
Vitamin C Cold Blastin' Green Smoothie
Ingredients:
1 orange, peeled and segmented
1 banana, sliced and frozen
1/2 cup pineapple chunks (I used fresh pineapple that was frozen)
Directions:
Place all the ingredients inside blender. Cover and blend until smooth, stopping frequently to push down anything stuck to the sides (especially those with a lower-power blender). Pour into glass and enjoy. Makes one serving.
Get the nutrition info for this recipe here:
Looking for more GREEN SMOOTHIES?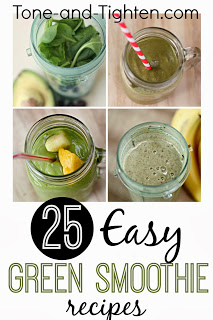 25 of my Favorite Green Smoothie Recipes- available now in my first eBook. Only 99¢!

By Jared Beckstrand