Ready to work your entire body? This FREE 21 Day At Home Bootcamp Workout Plan will burn serious calories in no time at all! You can do this with or without equipment, either way is an incredibly effective workout that will help you lose weight fast.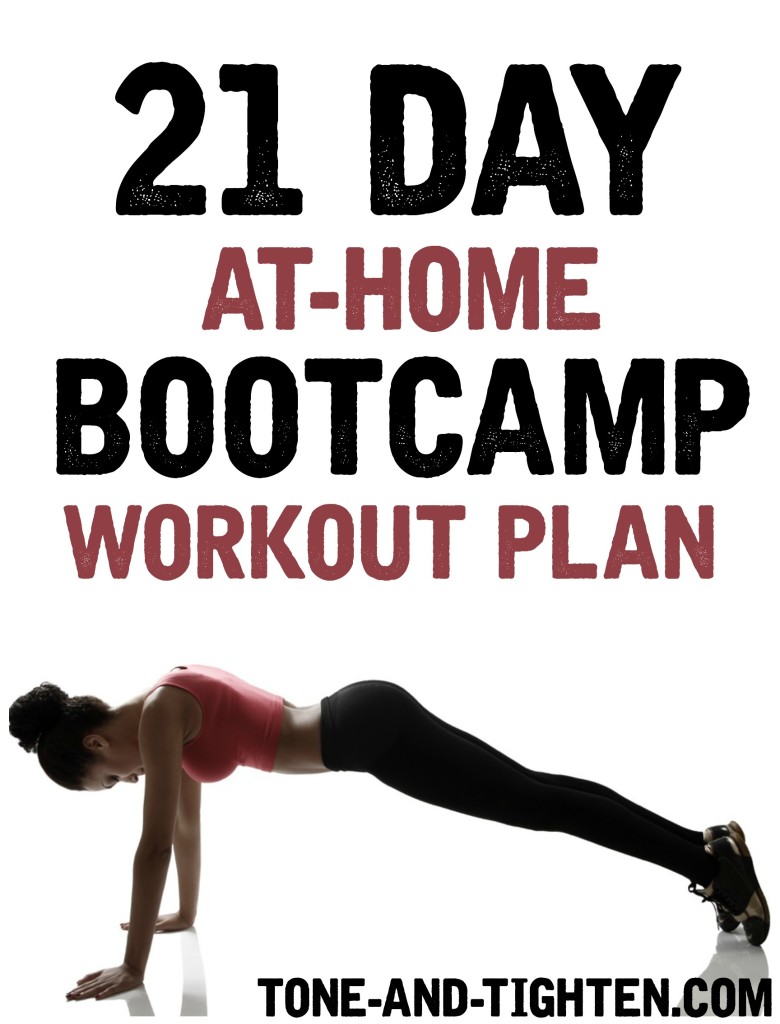 Workouts, healthy recipes, motivation, tips, and advice all right to your inbox!
CLICK HERE to subscribe to our email list and get our FREE "Beginner's Guide To Weight Loss" ebook!
I enjoy lifting heavy weights and running outdoors, but I realize those aren't everyone's favorite preferred way to workout.
To be honest, it doesn't really matter what your preferred exercise mode is as long as you do it!
The thing I love about fitness is you can truly find something for everyone… and today is proof of that!
Bootcamp-style workouts are a great way to burn tons of calories and with these 21 video workouts, you can do it in the comfort of your own home!
Scroll down for all the videos and the full-length bootcamp video workouts.
Hope you enjoy! Leave a comment below if you try one of these workouts!
I share new videos each week that will help you heal your pain right at home!
As a physical therapist, I love to help people feel better and share all my physical therapy exercises and strengthening tips and tricks on my channel.

What is a bootcamp workout?
A boot camp workout is basically a type of interval training — bursts of high-intensity activity mixed with with intervals of lighter activity.
What is a typical bootcamp workout like?
You can expect to do a lot of plyometrics and calisthenic-type exercises (such as push-ups, burpees, lunges, squats, crunches, etc), along with other drills and sprints.
You will burn a lot of calories in a short amount of time.
Are bootcamp workouts a good way to lose weight?
Absolutely! Bootcamp workouts are actually a great way to use all the major muscle groups in your body, elevate your heart rate, and burn some calories, which is going to definitely help you lose weight.
Calling all mamas!
Introducing my all-new Mommy Tummy Fix program!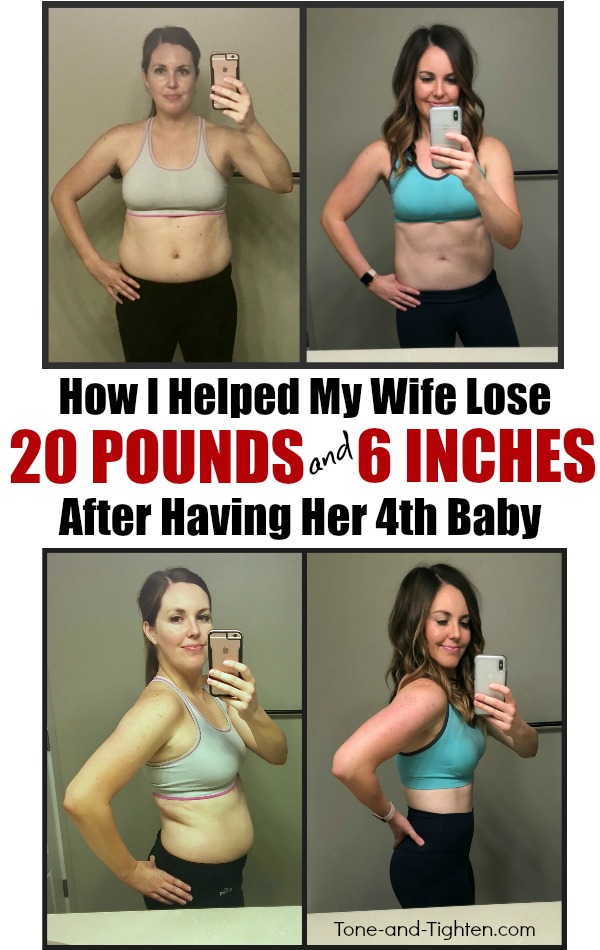 We all know that in order to tone the the inner thighs that we need to do some exercise, but tightening the tummy? Yep – that requires more than just crunches and planks.
That's where this program comes in.
A six-phase workout plan designed specifically to flatten your stomach and help you to heal up diastasis recti. This is the same progression I use with my postpartum patients in my physical therapy clinic to get science-based, proven results you can't help but notice.
​Six phases of workouts to ensure your continued progression
​Large color photos and clear instruction regarding performance, sets, and reps of each exercise to ensure proper performance
​The exact same workout plan my wife used for her amazing results
The best exercises in a simple-to-follow progression to tone and strengthen your abs correctly and ensure maximum success. Progressive workout routines = progressive results.
How can bootcamp-style workout benefit you?
High and low intensity bootcamp workouts can tone lean muscle, improve cardiovascular endurance, and even improve flexibility.
They can also help improve your self confidence.

Can you get a toned body by doing bootcamp workouts?

The moves in this bootcamp workout tend to take strength, flexibility, and endurance – all of which are key in toning muscle and improving your body image.
How do you do a bootcamp workout at home?
By following one of these full-length workout videos taught by professionals! Push PLAY and get ready for a great workout!
Don't think that you can get a great workout at home? Well, think again!
This 21 Day Bootcamp Workout Plan will push you to the limit and burn some serious calories.
Level of this workout: Intermediate-Advanced
*Equipment is optional, but for a more advanced burn, use any of these pieces of equipment:
Combine these workouts with one of these healthy menu plans for maximum results.
And now for the 21 Day At Home Bootcamp Workout Plan:

Day 1:



Day 2:

Day 3:

Day 4:

Day 5:

Day 6:

Day 7:
REST! (Phew! Today would be a great day to take a walk or do some LISS cardio)
Day 8:

Day 9:

Day 10:

Day 11:

Day 12:

Day 13:
REST! (Today would be a great day to take a walk or do some LISS cardio)
Day 14:
REST! (Today would be a great day to take a walk or do some LISS cardio)
Day 15:

Day 16:

Day 17:

Day 18:

Day 19:
REST! (Today would be a great day to take a walk or do some LISS cardio)
Day 20:
REST! (Today would be a great day to take a walk or do some LISS cardio)
Day 21:

I have over 400 home workouts on my website! Here are some of the most popular:
Make it happen,
Jared