Workouts, recipes, motivation, tips, and advice all right to your inbox! Subscribe to Tone-and-Tighten.com using the red bar up at the top of the page.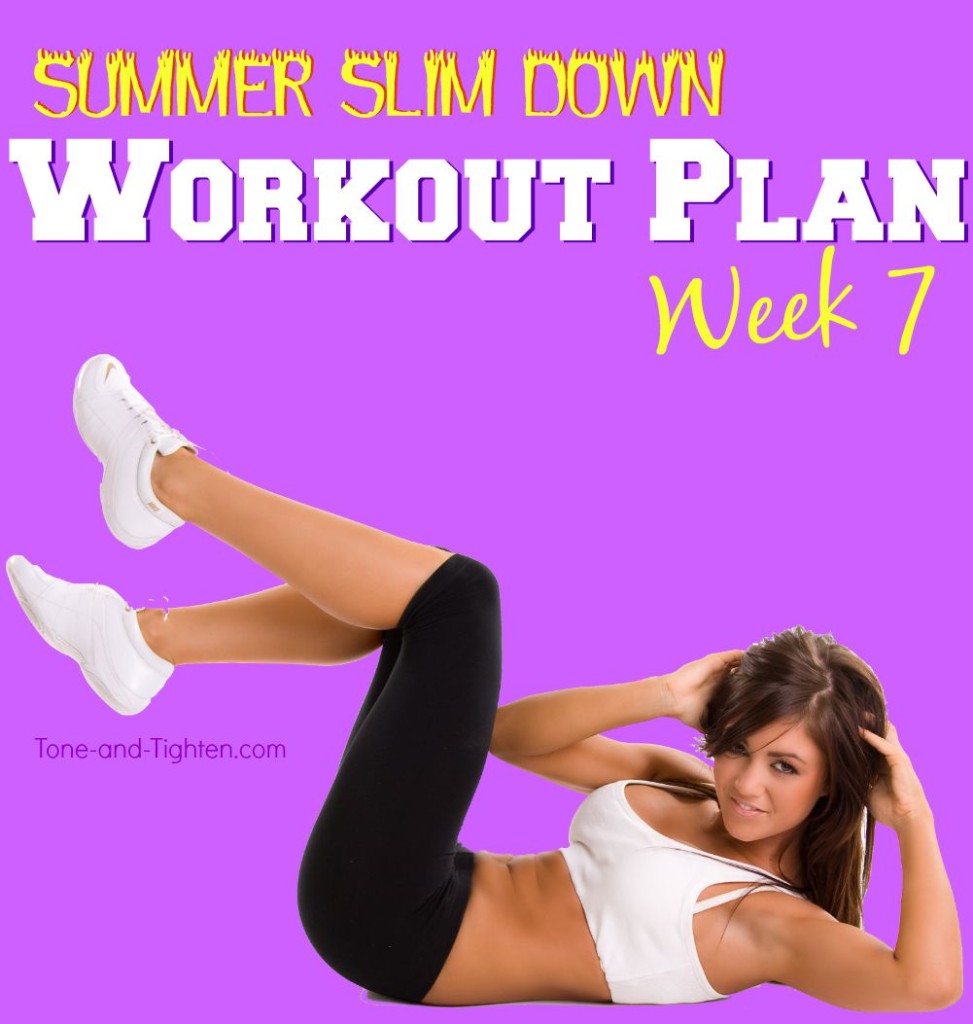 I don't know about you, but summer is flying by WAY too quickly! Seems like we just started this "Summer Slim Down" challenge and now we're all the way up to week seven! The "Summer Slim Down" is dedicated to one goal – slimming you down and toning you up to attain that beach body you've always wanted! As we enter the home stretch We have to take things up yet another level – constant progression is the key to results! Presented below are two workouts – one for cardio and another for strength. Your objective is to shred through both of them at least twice this week (4 days total) and come back ready for the finale next week! Let's get to it!
 And now – Summer Slim Down!

Workout One
Cardio
_____________________________
20 High Knees
Workout 2
Strength
Looks like this except you're holding a dumbbell straight up towards the ceiling while doing your sit ups.