Never miss a single healthy recipe, awesome workout, tip, or advice from Tone and Tighten!
CLICK HERE to subscribe to our email list and get our FREE "Beginner's Guide To Weight Loss" ebook!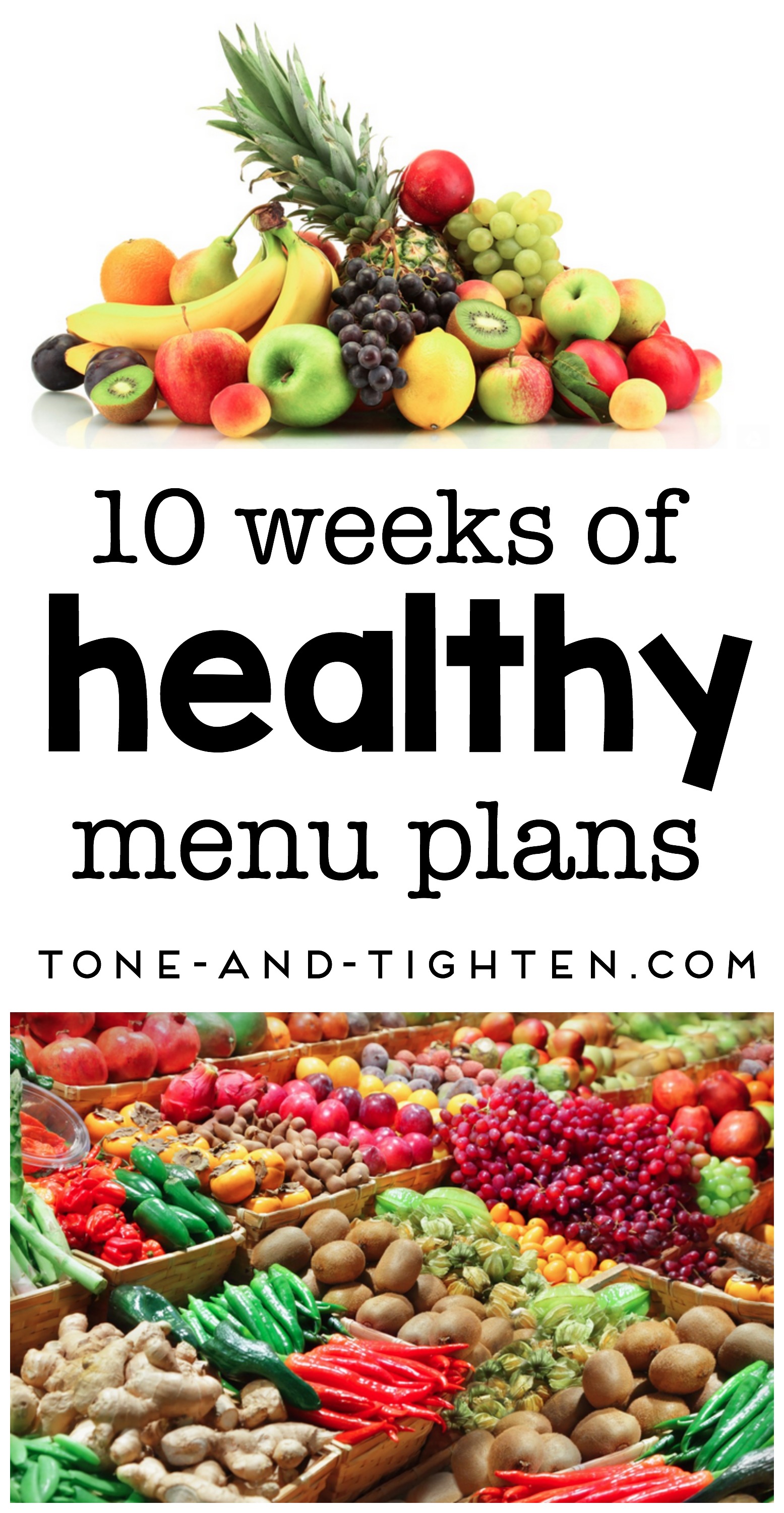 When I asked my Facebook page what it was you wanted most, the response I got the most often was "Healthy Menu Plans"! I rounded up 10 amazing food plans that lay it all out for you . . . if you are trying to eat healthy, these are the plans for you!
If you are trying to lose weight, meal planning really is the key. Take 1 hour each week to sit down and plan out exactly what you are going to eat. Buy those ingredients at the store and tape this menu to your fridge so that when you have that afternoon snack craving, you know what's in your fridge that is available for you to munch on . . . and won't break your healthy eating streak!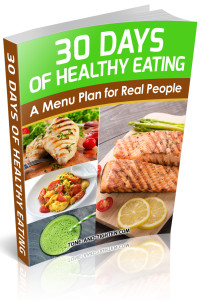 Interested in my favorite menu plan? Well – I may be a little biased because it's actually my own!! 30 days of breakfast, lunch, dinner, and snacks that are both delicious AND healthy!!
Check out Tone and Tighten's newest eBook…
"The 30 Day Healthy Menu Plan"!
Real recipes for real people –
CLICK HERE to learn more!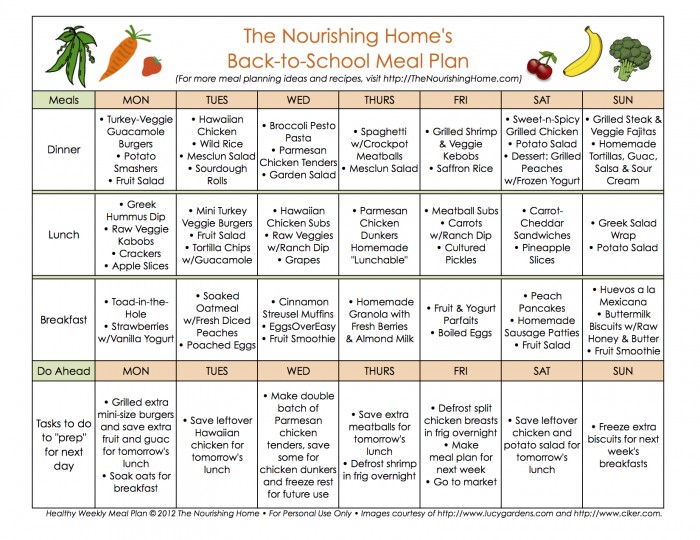 1. Meal Plan from Momables
What I love about this meal plan is that it lets you know the little things you need to do ahead of time to make the following day a success. Click here to print it off and read other meal planning tips.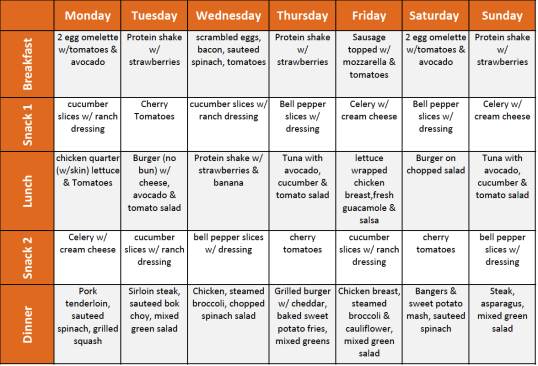 2. Meal Plan from Dot
I love how simple this meal plan is  . . . it's easy to follow and is a great way to fill your body up with the fruits and vegetables it needs. She lost over 5 pounds in one week by following this plan! Click here to print it off and read more!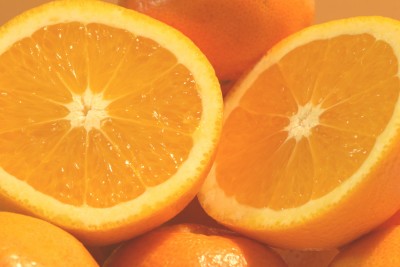 3. 1400 Calorie Diet Meal Plan from Healthy – Dietpedia
Many times, 1400-1500 calories seems to be a good amount of calories to eat when you are trying to lose weight. This meal plan shows how you can consume 1400 calories and still feel full. Click here to read more and see the entire menu.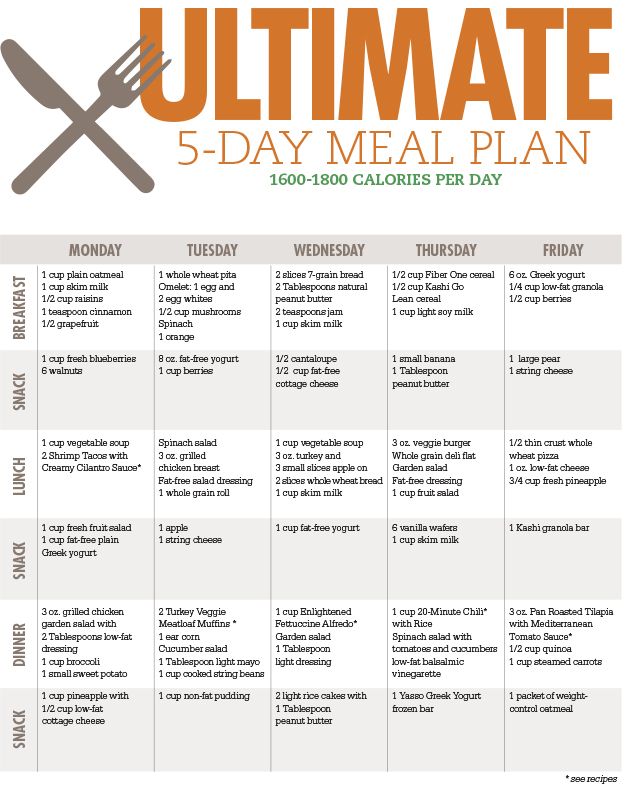 4. Menu Plan from Diary of a Fit Mommy
Some great ideas to keep you feeling full. All recipes can be found on the website- click here to see more.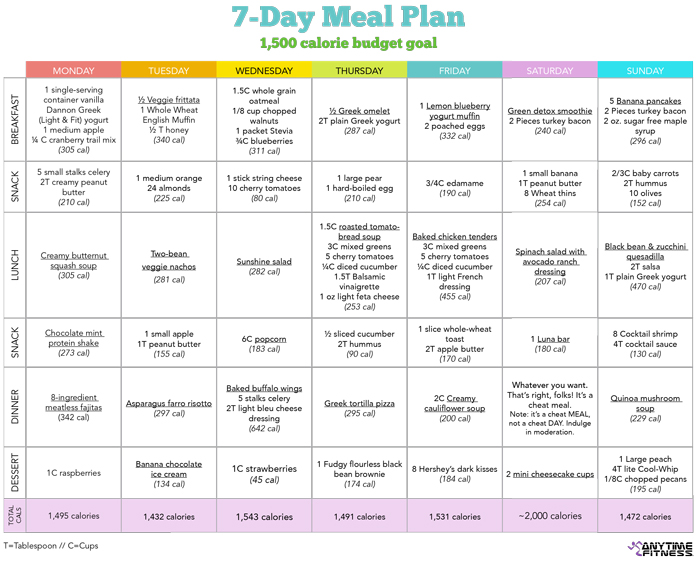 5. Menu Plan from Anytime Fitness
I love that the website for this gym provided this menu plan- they understand that working out is really only half of the battle! This is a great menu plan with even a cheat meal worked in there! Click here to read more.
6. Meal Plan from Anytime Fitness
Yes, I included another one from Anytime Fitness, but the thing that I love about this one is that when you click on the food for each day, it links you to that recipe so that you can quickly find it and make it. Genius! Click here to print the menu and see all the recipes.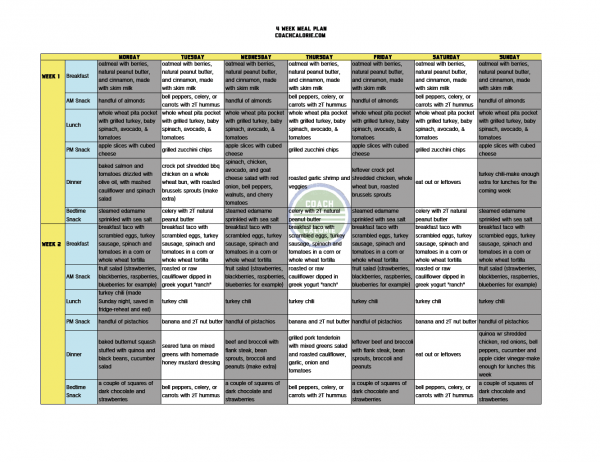 7. Meal Plan from Coach Calorie
My favorite part of this menu plan is that it is full of different options! If you don't like what is listed for that meal time, there is a huge list of all options that you can find by clicking here.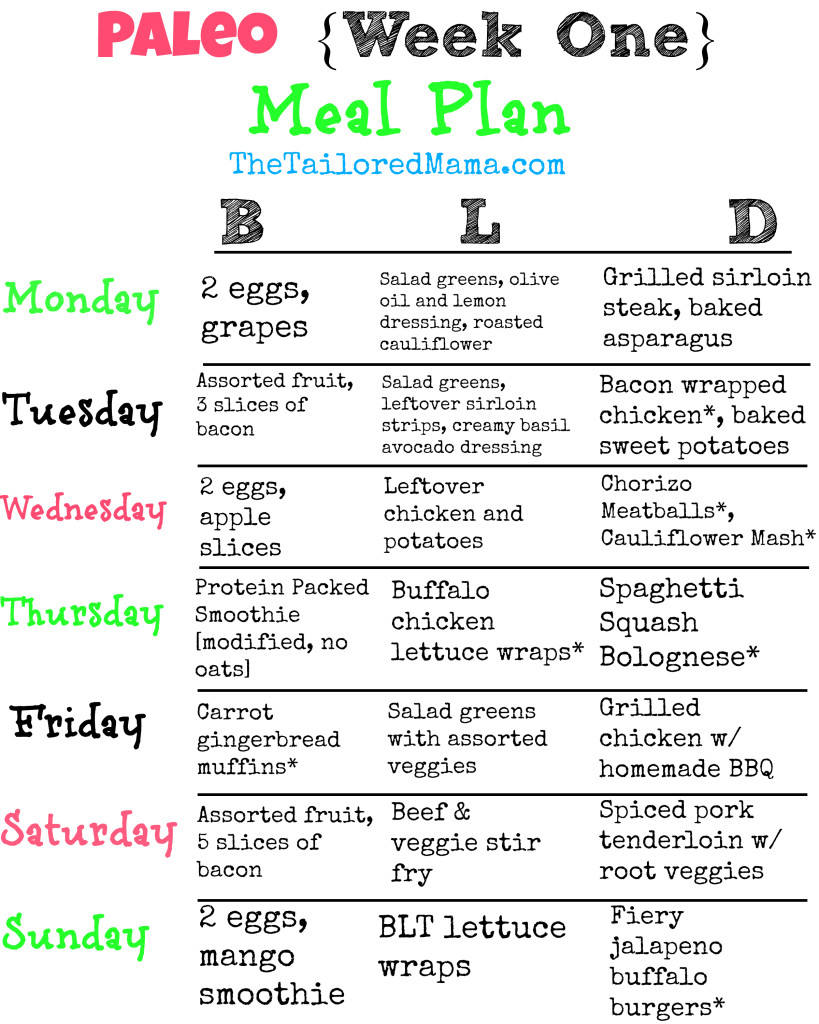 8. Meal Plan from The Tailored Mama
Are you thinking about starting a Paleo diet or maybe just looking to change things up? This Paleo diet is perfect for beginners! Click here to read more.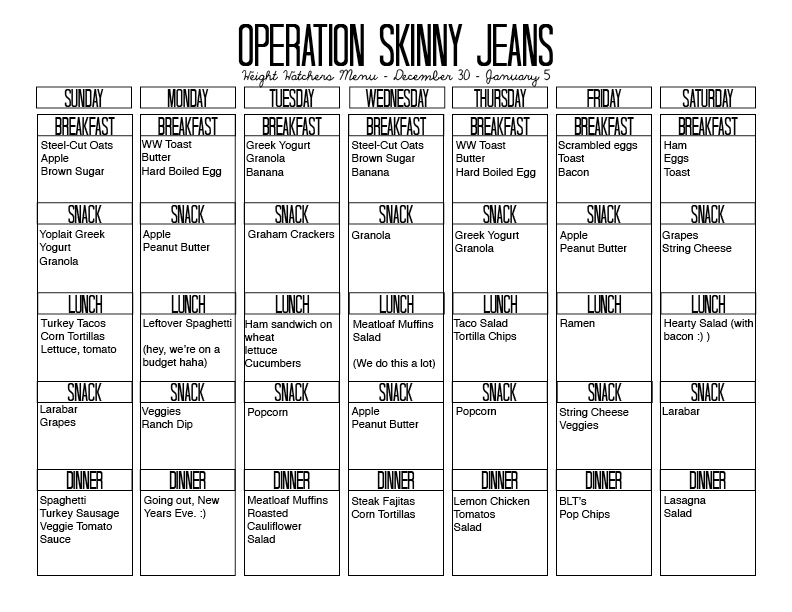 9. Menu Plan from Operation Skinny Jeans
I love the simplicity of this menu plan . . . it really doesn't have to be rocket science! Just a little bit of planning will go a long way! Click here to read more and get the recipes.

10. Menu Plan from The Happy Dietitian
I mostly wanted to share this menu plan because I love the way it looks! Such a fun and easy way to see everything organized right in front of you.
Do you have any menu plans that you love? I would love to have you share them in the comments below!
Make it happen,
Jared