Workouts, healthy recipes, motivation, tips, and advice all right to your inbox! CLICK HERE to subscribe to our email list and get our FREE "Beginner's Guide To Weight Loss" ebook!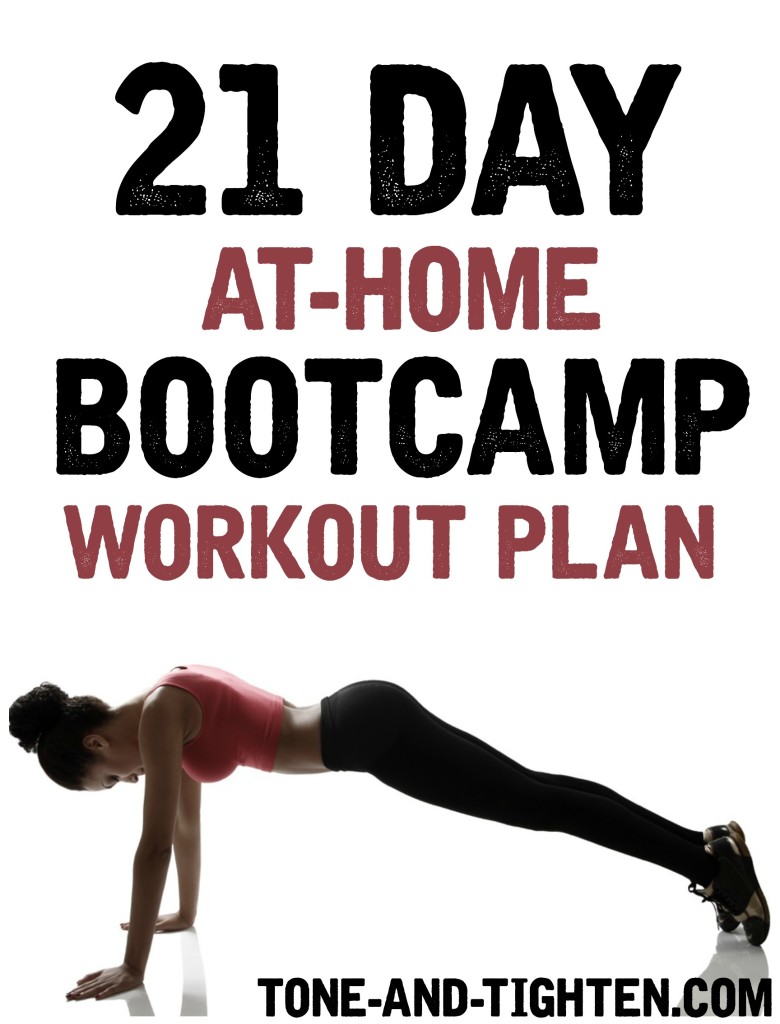 Don't think that you can get a great workout at home? Well, think again!
This 21 Day Bootcamp Workout Plan will push you to the limit and burn some serious calories.
Level: Intermediate-Advanced
*Equipment is optional, but for a more advanced burn, use any of these pieces of equipment:

Combine these workouts with one of these healthy menu plans for maximum results.
And now for the workouts:

Day 1:

Day 2:

Day 3:

Day 4:

Day 5:

Day 6:

Day 7:
REST! (Phew!)
Day 8:

Day 9:

Day 10:

Day 11:

Day 12:

Day 13:
Rest.
Day 14:
Rest.
Day 15:

Day 16:

Day 17:

Day 18:

Day 19:
Rest.
Day 20:
Rest.
Day 21:

Make it happen,
Jared
By Jared Beckstrand