Our Weekly Workout Plans feature just a few of my many workouts on Tone and Tighten
Click here to see them all!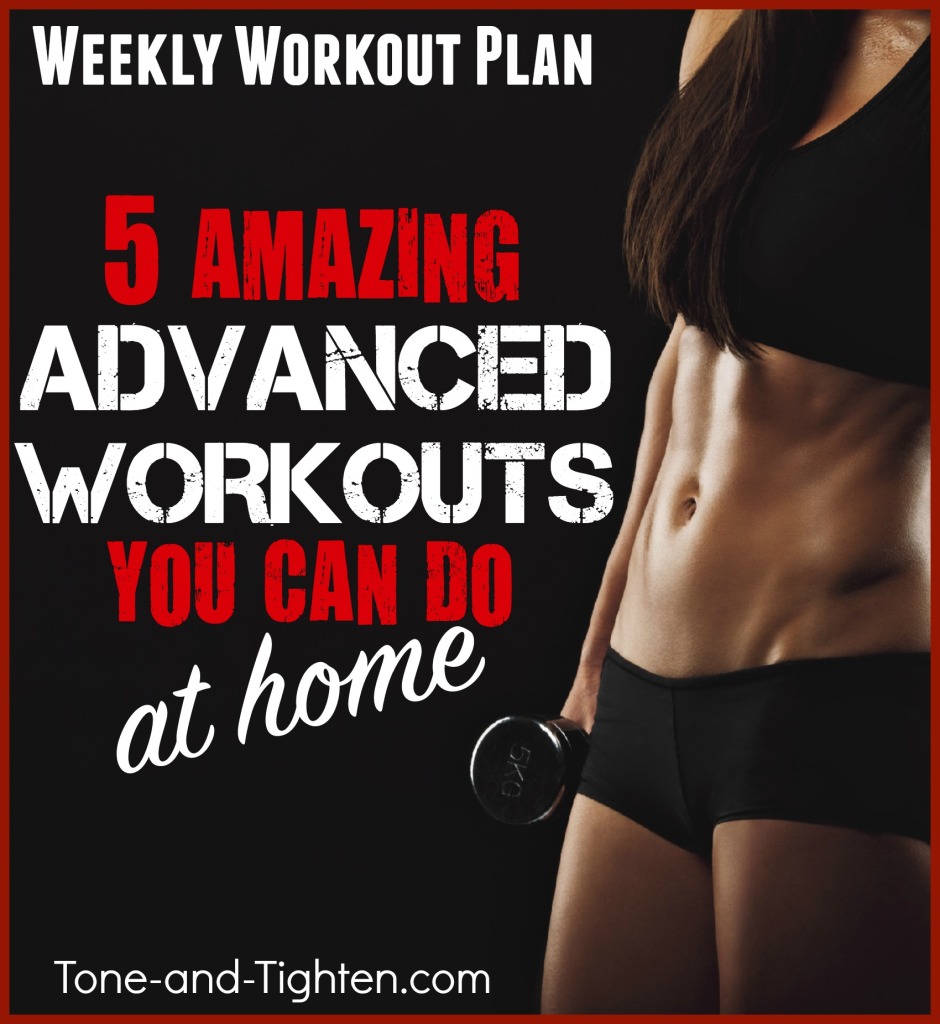 Who's ready to kick it into high gear?
Hey everyone! Welcome to another week! As you may or may not know – Mondays here on Tone-and-Tighten.com are dedicated to the "Weekly Workout Plan". I give you 5 great workouts and you do them throughout the week at your convenience. This is a great way to get out of your comfort zone, push yourself into things you didn't think you were capable of, and take your results to another level.
This week is dedicated to those with a little more experience! We're kicking things up for anyone who considers themselves to be in the Intermediate/Advanced realm and looking for even better results. These workouts can be done at-home; they're primarily bodyweight only with a few that incorporate some dumbbells. Make sure to get to all 5 this week to sculpt, shred, carve, and (of course) Tone and Tighten! Have a great week everyone!
Day One
Intense 30-Minute Cardio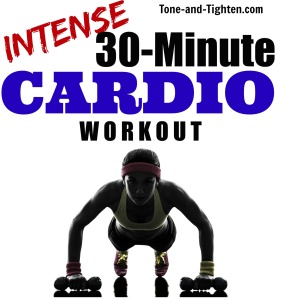 Day Two
Total Body Pump Workout With Weights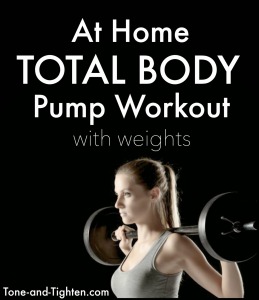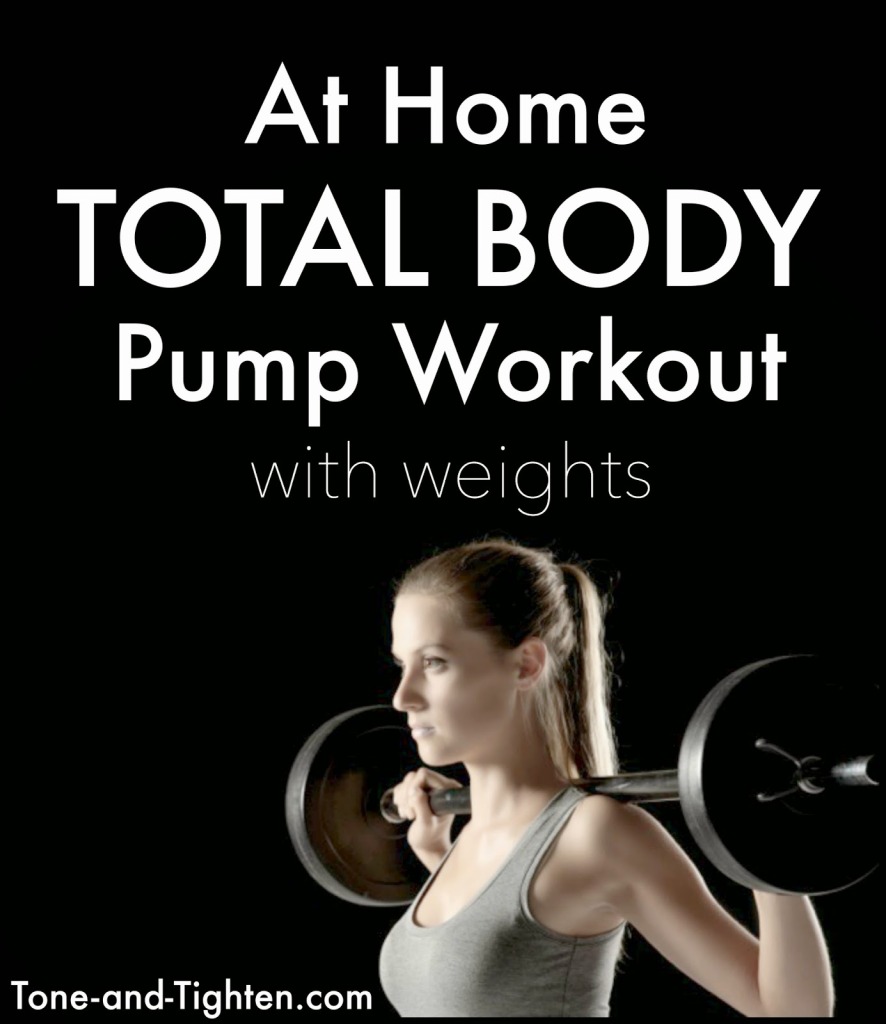 Day Three
20-Minute At-Home AMRAP Workout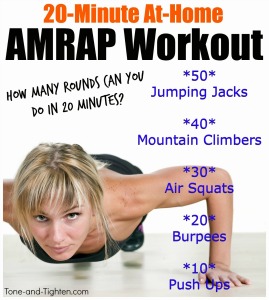 Day Four
Lower Body Shred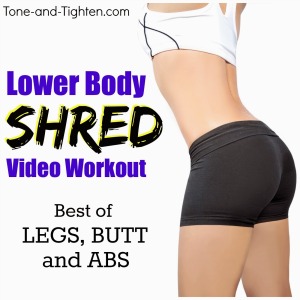 Day Five
At-Home Total-Body Advanced Workout with Weights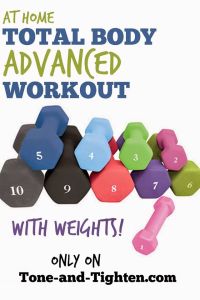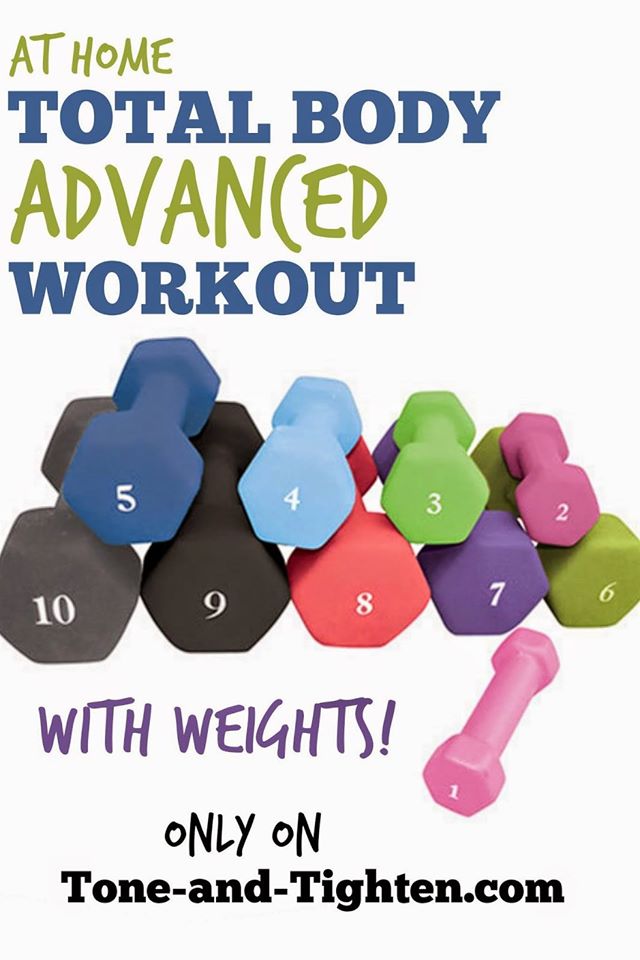 Looking for more great "Weekly Workout Plans"? Tone and Tighten has you covered. Click here to be taken to all of them (over 50!)
Questions or comments? Leave me a comment below or email me at ToneandTightenFitness{at}gmail.com
Make it happen,
Jared
By Jared Beckstrand