7 Days of awesome at-home workouts and delicious dinner recipes – delivered daily right to your inbox!
Sign up for our all-now "7-Day Home Workout and Recipe Plan" by clicking RIGHT HERE!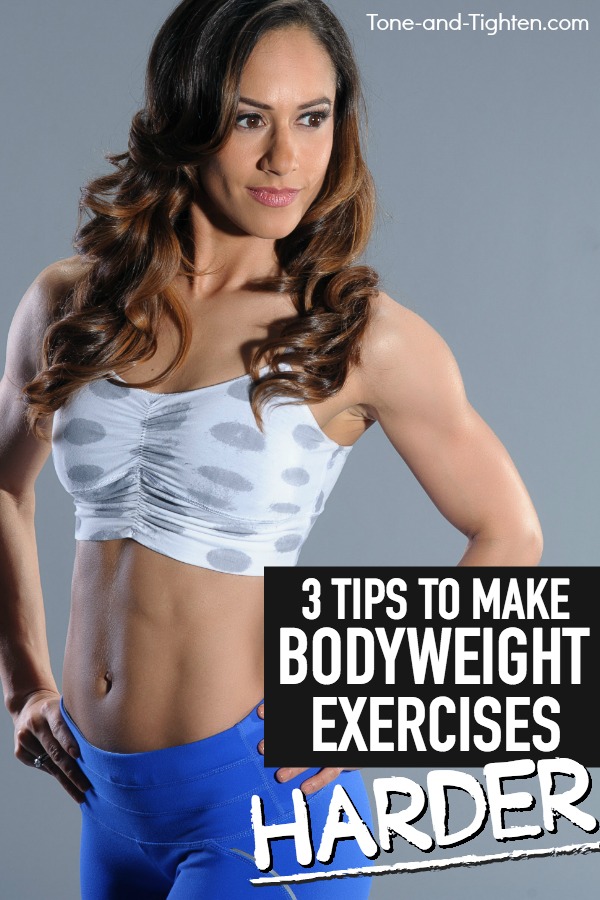 Personal fitness is all about progression.
It's all about taking the person you were and working hard to transform into what you want to become.
The key to doing this is simple – in order to keep progressing towards a goal you HAVE to continually progress WHAT you are doing!
If you're running you run further/faster. If you're weight lifting you pick up heavier weights or do more reps. It's this progression that makes the difference in how far you can push your results.
But what if the majority of your exercise routines comes from BODYWEIGHT EXERCISES? You can't always "add more weight" to air squats and it's hard to "increase the resistance" on your push ups.
That is – until today!
Today I wanted to share with you three awesome tips that are guaranteed to make ANY bodyweight exercise harder. Take these principles into any bodyweight workout and see how far you can take your results!…