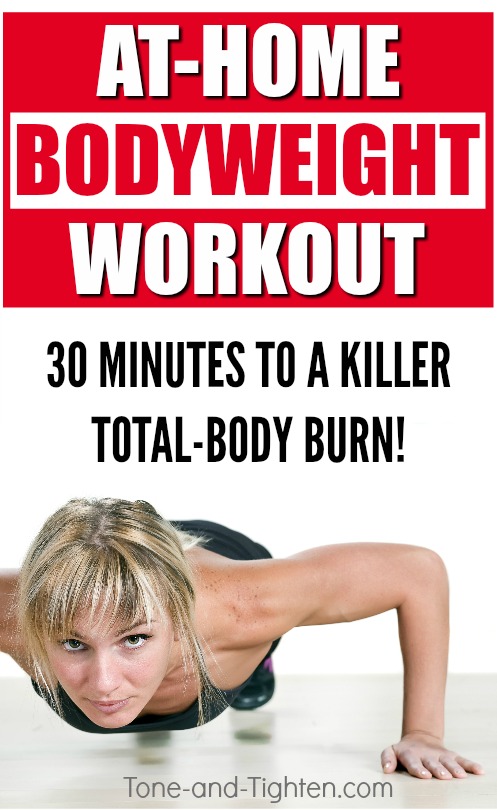 Let's face it – you're busy. If you're anything like me, between work life, family life, and social life there's rarely time for anything else.
Many of my at-home workouts these days have the same 3 prerequisites…
1. Super effective
2. Not a lot of equipment
3. Total body burn
This workout puts a huge checkmark next to each and every one of them!
Only 4 simple moves (note the wording – simple… not easy) performed in succession to work every major muscle group in your body. You'll get a great upper body, lower body, and even core burn with this one!
So grab your water bottle, towel, and mat… this one's doing to be fun!
This workout is actually the first of my all-new ebook…
Tone and Tighten's 10-Week Total Body Transformation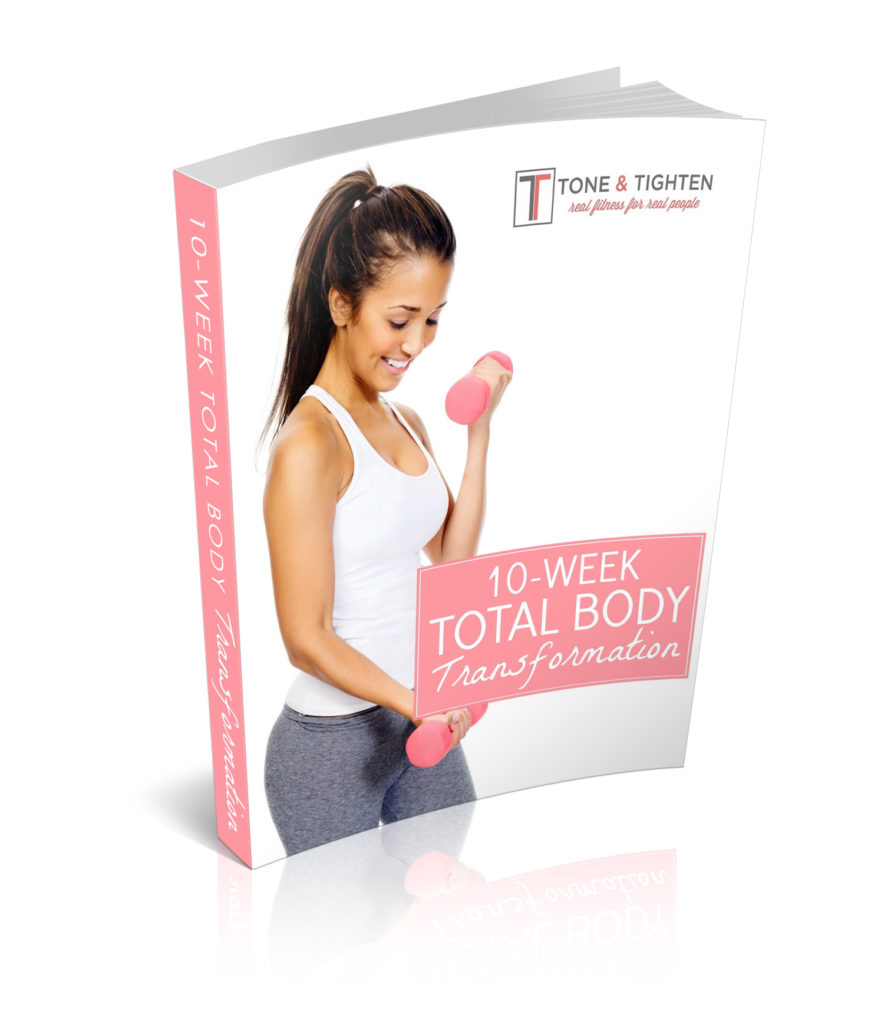 This is a 10-week workout plan consisting of 30 completely unique workouts; PERFECT for anyone looking to elevate their fitness game to the next level.
We all know exercise is only 1/2 the battle when it comes to fitness. You can never out-work a bad diet. It's for that reason that I've also included a 10-week healthy eating guide in the ebook! Simply follow along, check the boxes on what you accomplish in a day, and you're well on your way to accomplishing those fitness goals!
Interested? I hope so! Learn more by clicking below…

AND NOW ON TO THE WORKOUT!
As I mentioned earlier – this one's pretty simple but FAR from easy!
It consists of 4 body-weight exercises… Air squats, push ups, sit ups, and triceps dips. Now here's the clincher – you have to do 100 of each of them! Whether it's 3 sets of 33 or 20 sets of 5 – the goal is that you'll make it through all 100 reps of each exercise in one sitting.
So push play on the video and we'll get started!
Make it happen,
Jared