Skinny broccoli and cheese soup in the slow cooker for an easy, comforting, healthy meal– featuring a secret ingredient for a healthy spin on the classic recipe. The perfect soup for a cold day- a delicious meal with minimal effort.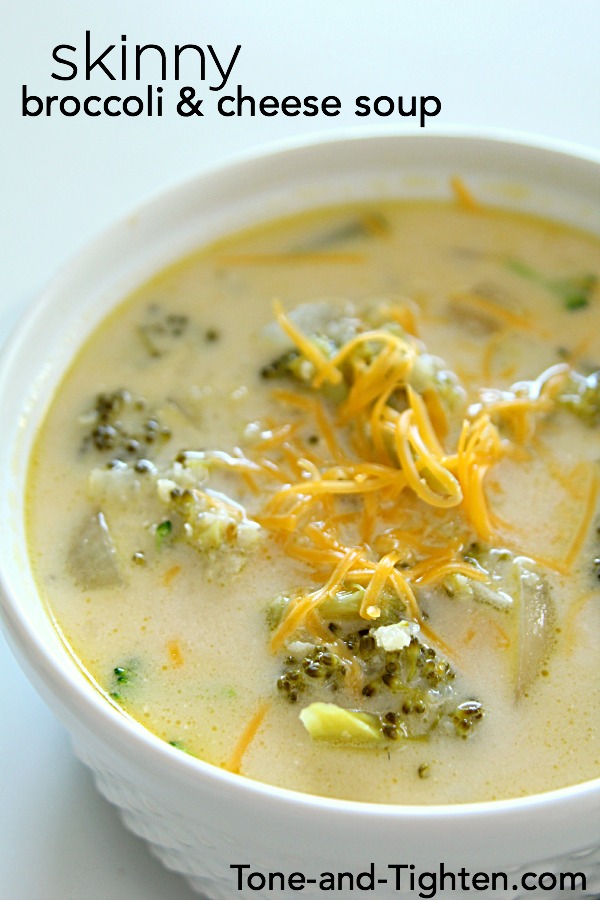 Skinny Broccoli Cheese Soup
Keep reading for the recipe, cooking directions, and health benefits of this meal. 
===========================
Eliminate guesswork and confusion and start seeing results.
Subscribe to Tone-and-Tighten.com and get our FREE "7-Day Workout and Healthy Menu Plan" delivered daily right to your inbox. CLICK HERE to get it.
===========================
This soup has a secret ingredient that makes it not only super healthy, but also very creamy.
Would you guess that it's cauliflower?
You shred the cauliflower (I just used a cheese grater) and it cooks all day in the slow cooker, making the cauliflower basically melt into the soup and leaving it extra creamy.
Plus, you are getting all those servings of vegetables . . . and did I mention that it tastes amazing?
You and your family (and your neighbors and friends and everyone else) will love it.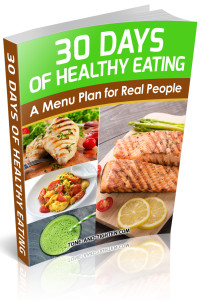 You're obviously interested in healthy recipes… what about entire menu plans?
How about 30 days of breakfast, lunch, dinner, and snacks that are both delicious AND healthy?
HEALTH BENEFITS OF BROCCOLI 
Broccoli is a cruciferous vegetable that is low in carbs (only 6 grams per cup), high in vitamin C and vitamin K, and is a good source of potassium, fiber, vitamin A, and vitamin B6. You'll also get iron and calcium from eating broccoli, which is especially important if you are vegetarian or dairy-free. 
The nutrients found in broccoli bring many health benefits to your body such as helping to support a healthy immune system, building strong bones, reducing inflammation, and promoting heart health. 
With the benefits of broccoli for your health, it is a great vegetable to eat regularly. If you are looking to start your day with a boost of veggies, I have found that broccoli is even a tasty vegetable to include with breakfast- give it a try!
Enjoy this broccoli soup recipe for these benefits. Whether cooked or raw, broccoli is a great way to get nutrients. Cooked broccoli has slightly reduced nutrient content, especially vitamin C, but it is still be a healthy way to eat vegetables. 
Here's some other great recipes that include broccoli:
Chicken Broccoli Quinoa Casserole
HEALTH BENEFITS OF CAULIFLOWER
Like broccoli, cauliflower is an important vegetable to include into your diet for some great health benefits. It's healthy and easy to add to meals. You can eat cauliflower raw with dip, or add it into soups, salads, stir frys, sauces, or you can steam it, roast it, saute etc. 
Have you a noticed the recent trend of cauliflower dishes?  Cauliflower pizza crust, cauliflower rice, cauliflower hummus, cauliflower mashed potatoes, or cauliflower macaroni and cheese? Easy, versatile, tasty and healthy- cauliflower is a great low-calorie and low-carb substitute for some of these high calorie foods. 
Cauliflower is a significant source of nutrients that your body needs. It is low in calories (only 25 calories per cup), but high in vitamins and minerals.
When you eat cauliflower you are getting a great source of vitamin C and vitamin K and a good source of folate, vitamin B6, and also some potassium.   
Interested? Try these other delicious cauliflower recipes: 
Mashed Garlic Cauliflower "Potatoes"
Oven-Roasted Parmesan Cauliflower
IS CAULIFLOWER OR BROCCOLI BETTER FOR YOU? 
As I've already mentioned, both cauliflower and broccoli are healthy vegetables that bring great benefits if included regularly in your diet. 
These vegetables are often eaten together because of the similar shape. Both are packed with vitamins, minerals, antioxidants, and fiber which make them so good for you. 
Cauliflower and broccoli both provide fiber. Fiber-rich foods can be protective against heart disease and cancer and can also help control blood sugar, manage weight by keeping you full, and promote digestive help.
When looking at the nutritional profiles, broccoli seems to be a little more nutrient-packed than cauliflower, but overall they are both amazing choices for tons of nutrients. 
Because of the low-calories and high nutrient profile of broccoli and cauliflower, it's safe to say you can pretty much eat as much as you want of these vegetables. 
Keep in mind that overall health doesn't come from a single type of food, but from a healthy, balanced diet.
Grocery Shopping Tip: you don't necessarily need to buy organic broccoli and cauliflower. Conventional is likely fine because both contain some of the lowest pesticide levels of any type of produce, but make sure you still wash broccoli and cauliflower before eating or cooking.  
Enjoy this recipe with both of these nutrient-packed vegetables. 
<span style="font-family: georgia, palatino, serif;" data-mce-style="font-family: georgia, palatino, serif;">Skinny Broccoli Cheese Soup</span>
Prep time:
Cook time:
Total time:
A healthier version of broccoli cheese soup made completely from scratch!
Ingredients
2 cups shredded cauliflower (I used my cheese grater to shred it)
3 cups chopped broccoli
2 (14 oz) cans chicken broth (or vegetable broth)
2 cups water
2 garlic cloves, minced
1 medium onion, diced
1 teaspoon salt
¼ teaspoon ground pepper
1 teaspoon dry ground mustard
4 oz. reduced fat cream cheese, cut into cubes
½ cup shredded sharp cheddar cheese
Instructions
Spray a slow cooker with non-stick cooking spray.
Combine the cauliflower, broccoli, chicken broth, water, garlic, onion, salt, pepper, and mustard together in the slow cooker and mix well.
Cook on high for 3-4 hours (or low for 6-8 hours).
Add cream cheese and cook on low for 30 minutes. Mix in shredded cheese and stir well until all the cream cheese is completely melted.
Spoon into bowls and serve.
 Recipe source: Food Done Light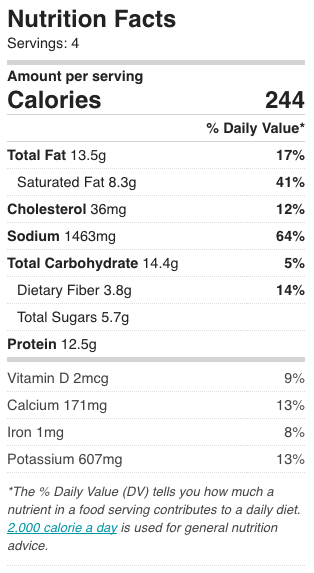 Looking for more healthy recipes?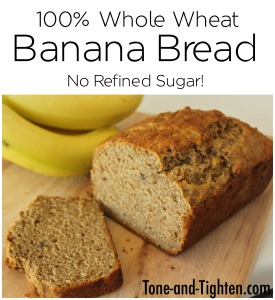 Be sure to not miss another post. Get more recipes, workouts, and fitness tips- follow Tone and Tighten on Instagram | Facebook | Pinterest | YouTube | Twitter
Be sure to try out some of my workouts as well:
Lose your Muffin Top At Home Workout
Total Body Resistance Band Workout