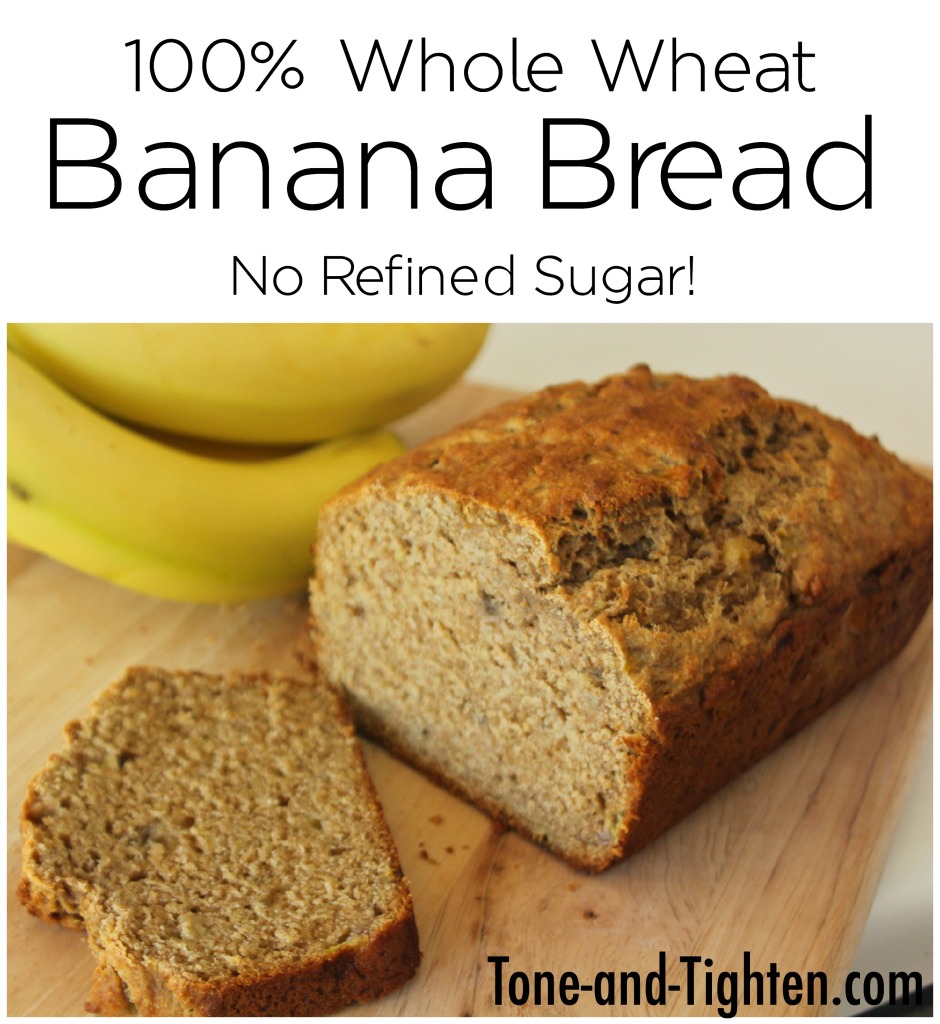 There are a lot of whole wheat banana bread recipes out there, but most of them call for at least a cup of sugar, which really doesn't make them healthy at all! I love this recipe because it doesn't have any refined sugar, yet it is still sweet from the bananas and honey. It makes a great breakfast or healthy snack!
100% Whole Wheat Banana Bread - No Refined Sugar
Prep time:
Cook time:
Total time:
A banana bread recipe that uses 100% whole wheat and absolutely no refined sugars!
Ingredients
2 ¼ cups whole wheat flour
¾ teaspoon baking soda
¼ teaspoon salt
3 ripe bananas, mashed
¼ cup plain Greek yogurt OR you could substitute ¼ cup unsweetened applesauce
¼ cup honey
2 eggs
⅓ cup oil (I recommend coconut oil)
1 teaspoon vanilla
Instructions
Preheat oven to 350 degrees F and grease a bread loaf pan (9x5" pan).
In a medium-sized bowl, mix the flour, baking soda, and salt together.
In a separate bowl mix the mashed bananas with yogurt, honey, eggs, oil, and vanilla.
Fold the banana mixture into the flour mixture until just incorporated, being sure not to over mix.
Pour batter into prepared pan and bake for 40 – 45 minutes or until a toothpick stuck in the center comes out clean.
Recipe source: The Examiner
Looking for more healthy recipes?
Garlic and Parmesan Zucchini
Oven Baked Honey Soy Chicken
Grilled Greek Chicken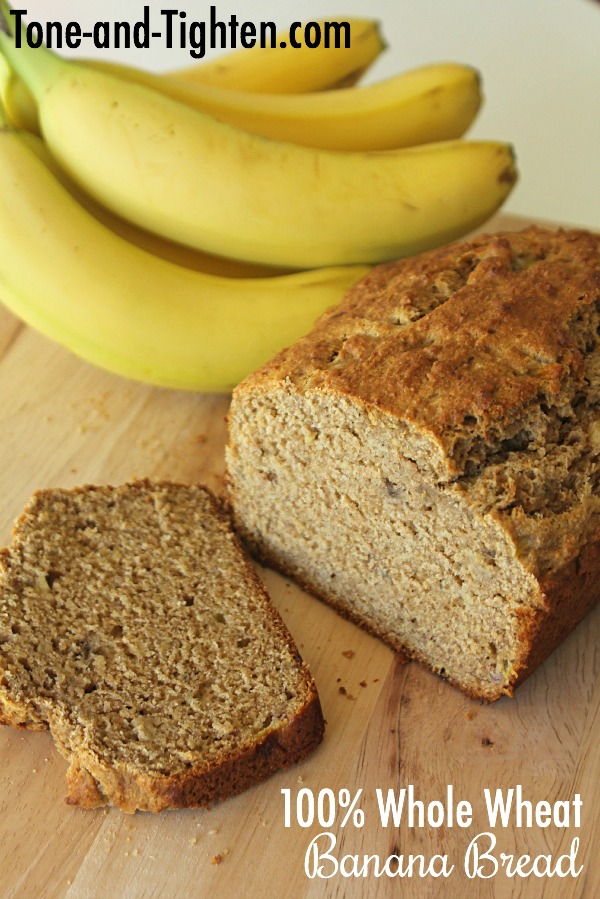 Make it happen,
Jared
By Jared Beckstrand