Never miss a single healthy recipe from Tone and Tighten!
Subscribe to our email list using the bar above to get them delivered conveniently to your inbox!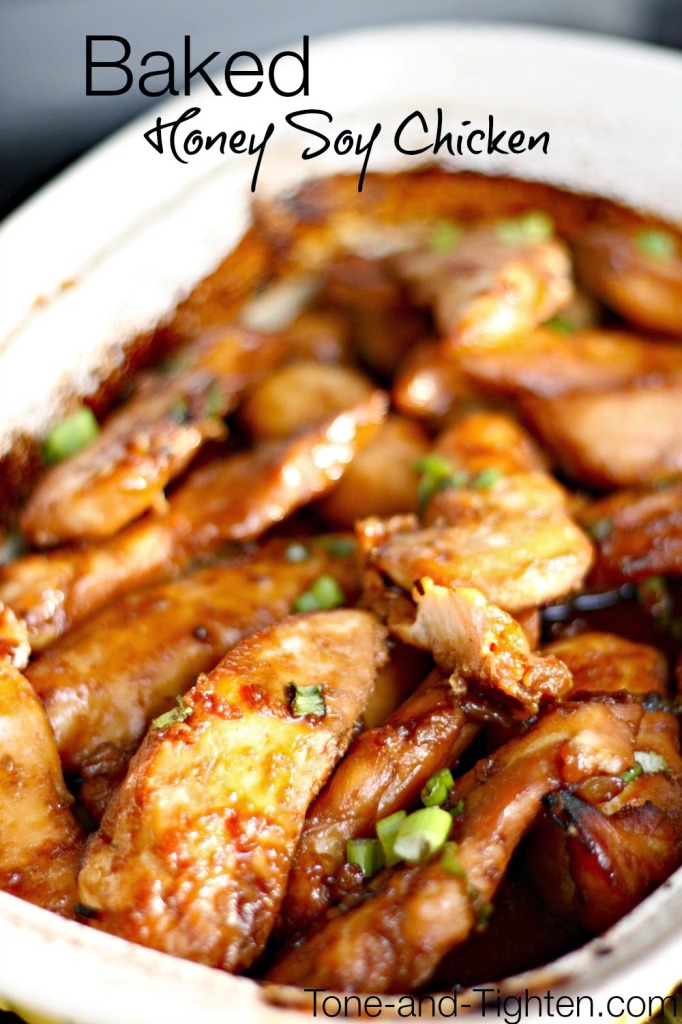 This recipe is one of my family's favorites – and since it's baked and not fried, it's so much better for you, but still has amazing flavor. You will definitely want to add this to your menu rotation!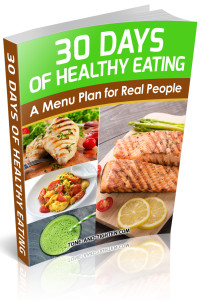 You're obviously interested in healthy recipes… how about entire menu plans? How about 30 days of breakfast, lunch, dinner, and snacks that are both delicious AND healthy?!
Check out Tone and Tighten's newest eBook…
"The 30 Day Healthy Menu Plan"!
Real recipes for real people –
CLICK HERE to learn more!
Oven-Baked Honey Soy Chicken
Ingredients:
1 1/2 lbs boneless, skinless chicken tenders
salt and pepper to taste, if need
Directions:
Preheat oven to 425 degrees.
Line a 9×11″ pan with foil and spray with non-stick cooking spray (if you don't use the foil, the honey/soy combo will be a cooked-on mess that is so hard to scrape off!).
Place the chicken tenders on top of the foil-lined pan.
In a medium bowl, mix together olive oil, soy sauce, honey, garlic, ginger, black pepper, and sale and pepper if needed. Pour mixture on top of the chicken in the pan. Bake, uncovered, for 25 minutes. Flip the chicken over, then continue to bake for 15-20 more minutes.
Remove from over and serve with white rice and stir-fry vegetables (I topped mine with green onions- anything goes).
Our Beginner Workout Guide features over 50 workouts, 15 healthy and delicious recipes, as well as tips, advice, and motivation to help make your fitness goals a reality! Check out our 8-Week Beginner Workout Guide right here: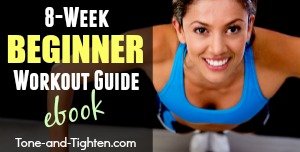 Looking for more healthy recipes?
Southwest Quinoa Salad
Grilled Greek Chicken
Skinny White Chicken Chili
Make it happen,
Jared

By Jared Beckstrand