Guaranteed to be your new favorite wrap recipe, these grilled chicken avocado wraps are not only delicious, but healthy too. With lean protein, whole grains, healthy fats, and amazing flavor, this is a meal you can feel good about. This quick and healthy meal comes together in a matter of minutes and is something that even picky eaters will love.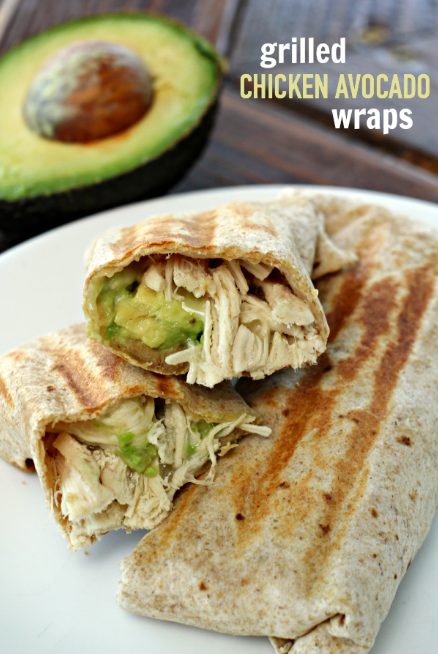 Grilled Chicken Avocado Wraps
Get the recipe below.
===========================
Eliminate guesswork and confusion and start seeing results.
Subscribe to Tone-and-Tighten.com and get our FREE "7-Day Workout and Healthy Menu Plan" delivered daily right to your inbox. CLICK HERE to get it.
===========================
I wanted to share a quick meal that you can throw together in a matter of minutes for those days where you just don't have time to cook- grilled chicken avocado wraps.
Wraps are the perfect simple meal, they are easy and quick to make and can be a perfectly balanced, healthy dinner. 
Even kids love these wraps, so it's a family-friendly dinner (or lunch) that everyone will enjoy.
So, what are you waiting for? Give these wraps a try today!
You're obviously interested in healthy recipes… how about entire menu plans? How about 30 days of breakfast, lunch, dinner, and snacks that are both delicious AND healthy?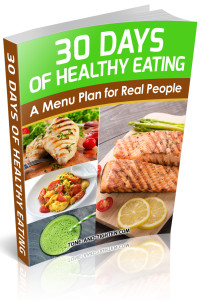 ARE WRAPS GOOD TO EAT ON A DIET? 
It depends what type of diet you are on, but wraps can be a great healthy choice for anyone on a diet. If you are trying to lose weight and avoiding high-calorie food, wraps are an amazing option for a healthy meal.
Wraps can be full of calories and fat if you aren't careful about what goes inside. Choose a healthy wrap that is an appropriate size and then carefully choose your ingredients. Wraps are a great way to get lean proteins and healthy veggies to give you a boost of nutrients and keep you feeling full and satisfied throughout the day. 
Be creative with your fillings and toppings, and you'll find some delicious wraps that will make your diet anything but boring. Wraps are also the perfect food to pack and bring with you for lunch or dinner on-the-go. 
Interested in more healthy wraps to help you lose weight? Here are some more of my favorites:
Slow Cooker Buffalo Chicken Wraps
Ground Turkey Taco Lettuce Wraps
ARE WRAPS HEALTHIER THAN BREAD?
Sandwiches and wraps can both be healthy choices, depending on what type you choose and what you put inside.
Many wraps have just as many calories as 2 slices of bread, depending on the brand and size. A 10-inch tortilla or wrap can have around 150-200 calories, and the typical bread is about 120-180 calories for a sandwich.
Wraps may always seem like a healthy option, but restaurant tortillas can be 300 calories, and once you add all the fillings you end up with a high-calorie meal. 
The best way to choose between a sandwich and a wrap is to pay attention to the nutrition facts label. Look at serving size, calories, total carbohydrates, and fiber amount. Choose whole grain bread or tortillas whenever possible for more fiber and nutrition. Nutrition information is also available at many restaurants, or you can make your own wraps at home by following the recipe below for a healthy wrap.
This recipe is made using whole wheat tortillas, which is a good choice. Load up your wrap with lean proteins and some fresh veggies on the side and then you'll have a healthy, balanced meal. 
Grilled Chicken Avocado Wraps
Prep time:
Cook time:
Total time:
A quick meal that can be thrown together in a matter of minutes and everyone will love it!
Ingredients
2 cups shredded chicken, cooked (I used rotisserie chicken)
1 cup pepper jack cheese, shredded
1 avocado, diced
¼ cup ranch dressing
2 tablespoons fresh cilantro, roughly chopped
non-stick cooking spray
4 whole wheat tortillas
Instructions
Spread ½ cup chicken, ¼ cup cheese, ¼ avocado, 1 tablespoon of ranch, and a little bit of cilantro in the middle of a tortilla. Roll up and tuck the ends in, like a burrito.
Place the wrap on a grill (I even just used a George Foreman grill) and cook until grill marks appear (about 3-4 minutes).
Enjoy!
Hope you enjoy these wraps. What other toppings do you love on wraps? Leave me a comment below and let me know.
Looking for more healthy recipes?
Healthy Banana Oat Muffins
10 of the Best Green Smoothies
Low Carb Chicken Enchilada Casserole
Protein-Packed Turkey and Vegetable Skillet
Grilled Chicken Protein Bowls
Be sure to check out my YouTube channel for some great exercises: