Weekly highlights, new giveaways, and BONUS workouts!
Subscribe to our email list by using the red box at the top of this page.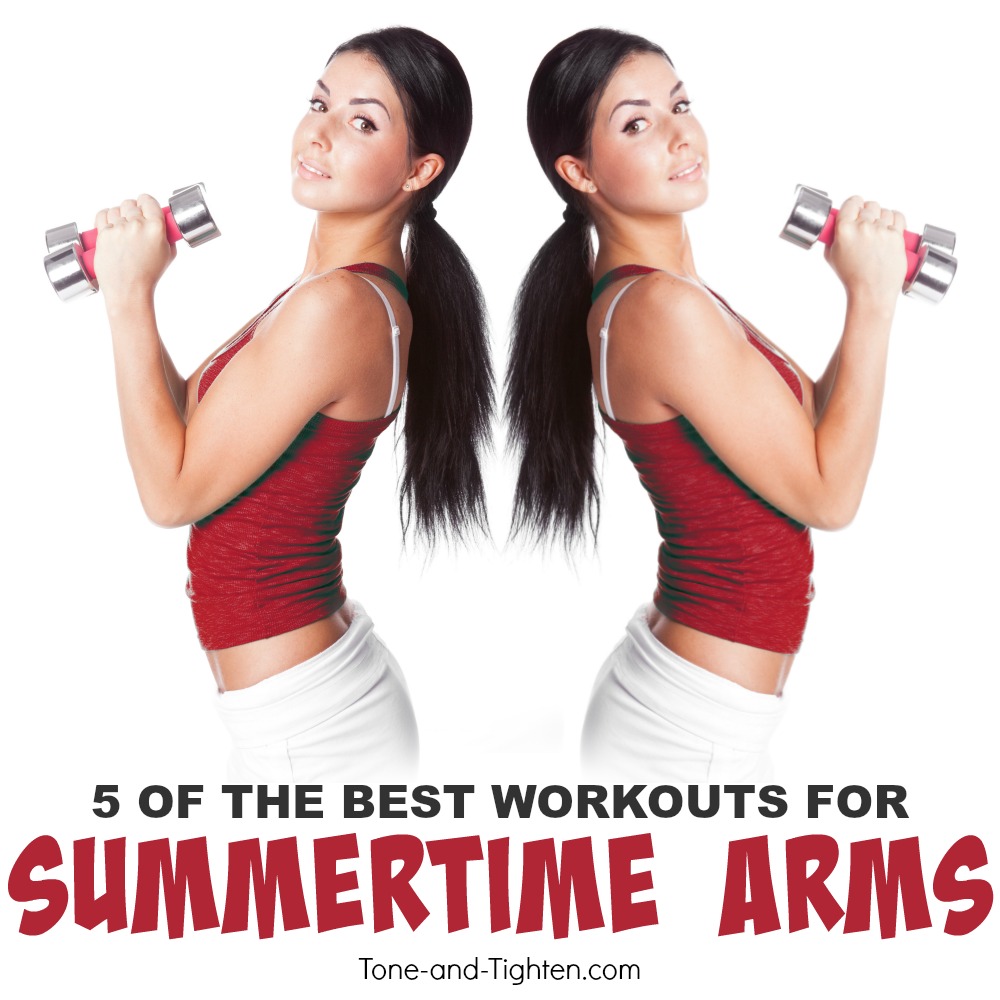 With warmer temps right around the corner, it's time to start thinking about tank tops and swimsuits! Are your arms ready for it? If not – you've still got plenty of time to work on them! These workouts are a great place to get started – 5 of the best at-home workouts to tone and tighten your arms. We'll hit the shoulders, bi's, tri's, and everything else you need to focus on to hit the beach, the pool, or anywhere else for that matter with toned and tight upper extremities. Here we go… 
Now, obviously I know you're here for the summer arms workouts, but I just have to start off by saying how hard it is to "spot treat" areas. While these workouts are going to help tighten and tone the muscles in your arms, the best way to really see the best progress is a comprehensive workout plan that systematically combines cardio and strength training workouts to yield maximum results. For this purpose I came out with Tone-and-Tighten.com's "30 For 30" workout series! 30 different workouts focusing on different body areas; all take 30 minutes or less to complete. Click the links below to learn more about it!
Make it happen,
Jared