Weekly highlights, new giveaways, and BONUS workouts!
Subscribe to our email list by using the box at the top of this page.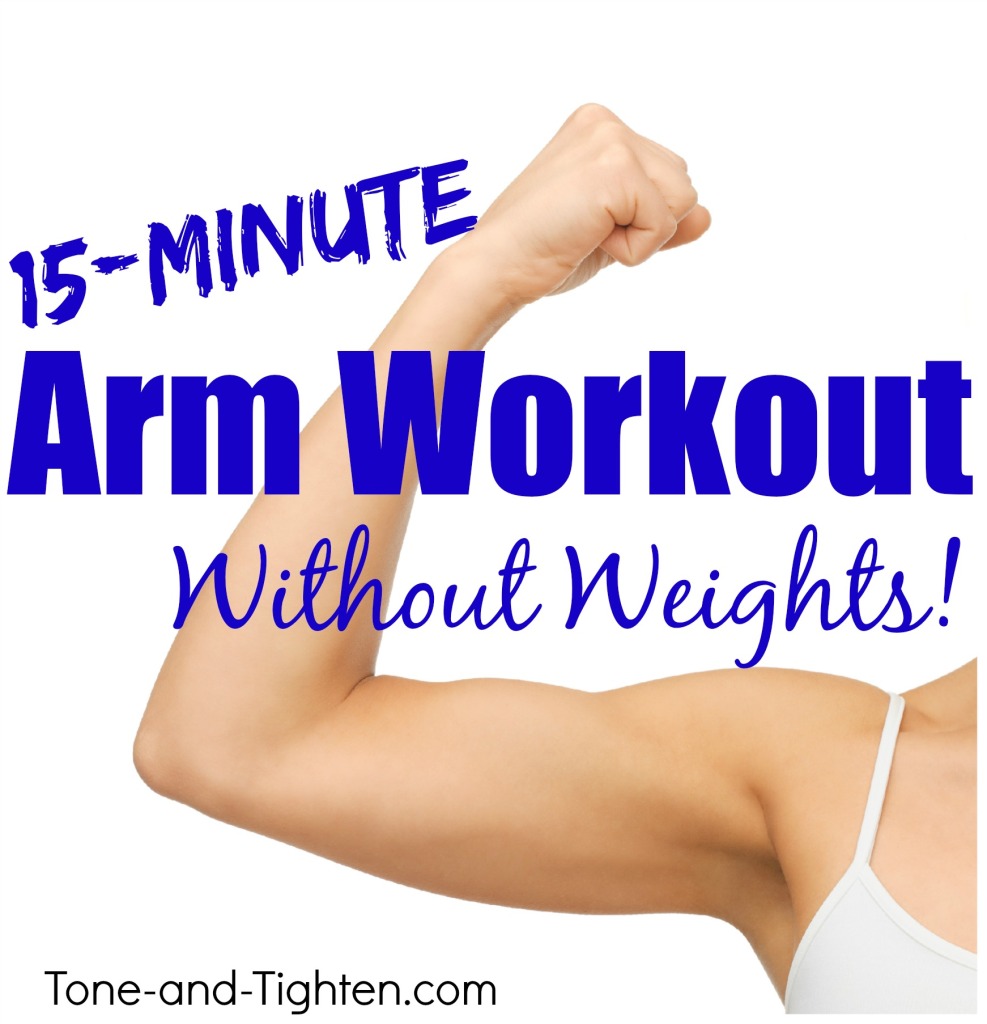 Two of the most common misconceptions in the world of health and fitness is that 1) you have to belong to a gym in order to workout (NOT TRUE! click here for killer at-home workouts on T&T) and 2) there has to be some kind of equipment involved to get a good burn. While I am a huge fan of resistance training (workouts with weights, anyone?) that doesn't mean you have to have weights for a killer workout. Today we're shredding through this at-home arm workout without any weights required! Check it out below:

This is going to be a 15-minute AMRAP workout – you'll get through As Many Reps As Possible for 5o seconds, rest for 10 seconds, and then move on to the next exercise for 50 seconds, rest for 10, etc until you've completed all 7 exercises listed below. Then rest for 1 minute and repeat the whole thing over again!
The Workout


Push Ups

One of my all-time favorites for the chest, shoulders, and arms.
50 seconds on, 10 second rest
Bent Over Row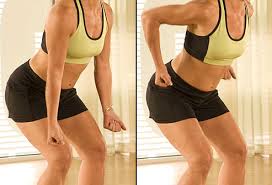 Usually performed with weight, but you can actually get a surprisingly good muscle contraction using no resistance! Really focus on flexing the muscles in your arms and back as you pull your elbows back behind you
50 seconds on, 10 second rest
Chair Dips


One of my favorite for the triceps. Make sure you drop all the way down until you upper arm is parallel to the floor and take the triceps through to full extension at the top.
50 seconds on, 10 second rest
Up-Down Plank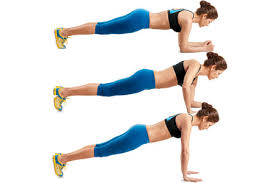 Great for the core and arms as your muscles are constantly changing contractions under stress.
50 seconds on, 10 second rest
Arm Circles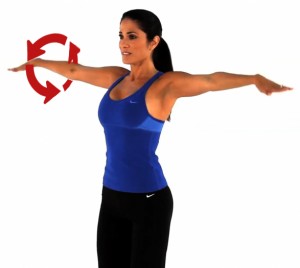 A surprising burner! Just like back in gym class – hold your arms straight out to your side and go through little circles as fast as you can.
30 seconds forward and 30 seconds backwards
50 seconds on, 10 second rest
Triceps Push Up

Keep your elbows in to your sides to really isolate the triceps.
50 seconds on, 10 second rest
Rolling Side Plank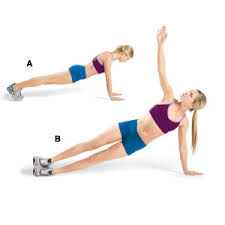 Great for the front and sides of the core as well as the arms, chest, and shoulders as these areas work hard to stabilize throughout the movement.
50 seconds on, 10 second rest
Rest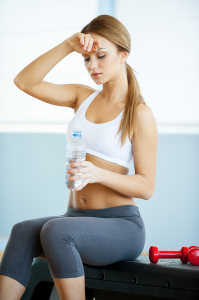 One minute and then repeat the whole series one more time!

There you have it! One sure-fire way to get toned arms at home with absolutely zero equipment required!
Share it if you liked it! See the colored boxes below for easy social sharing on Facebook, Twitter, G+, and more!
Looking for more great workouts? I've got you covered!
Click here for at-home workouts!   Click here for arm workouts!   Click here for quick (less than 30 minutes) workouts!!
Make it happen,
Jared
By Jared Beckstand