Workouts, healthy recipes, motivation, tips, and advice all right to your inbox! Subscribe to Tone-and-Tighten.com RIGHT HERE and get our FREE "Beginner's Guide To Weight Loss" ebook!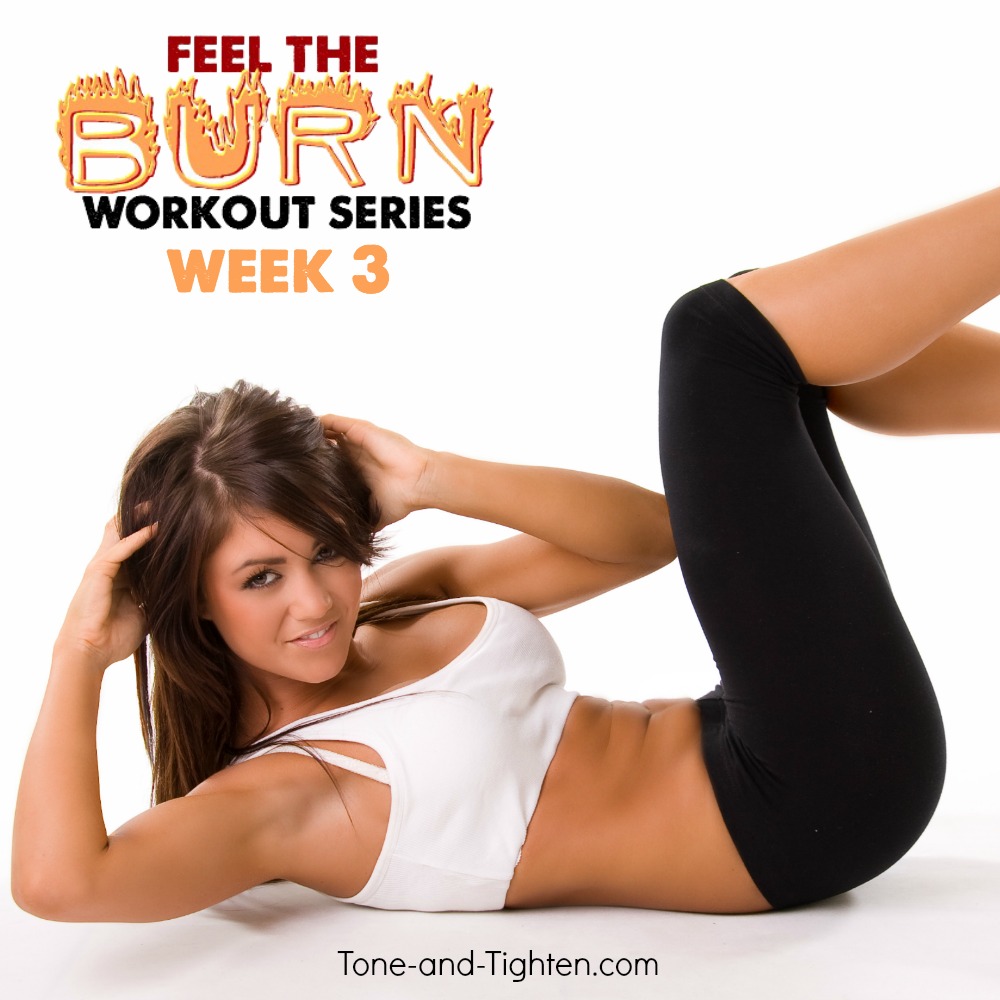 The weather is heating up… shouldn't your workouts follow suit??
Hey everyone – and welcome back to Week 3 in our "Feel The Burn" get-toned-and-tight-for-summer workout series. With two weeks down and 6 to go, anything is possible if you start right now and stay consistent through the end of the workout series. So come on! Get your cardio on to melt some calories; get your strength training on to shred some muscle definition, and be prepared to be in the best shape of your life when summer comes around! Let's do this week 3…
Interested in more amazing at-home workouts just like this one? Our 8-Week Beginner's Workout Plan features over 50 workouts, 15 healthy and delicious recipes, tips, motivation and more to help you achieve your fitness goals!
Check it out here!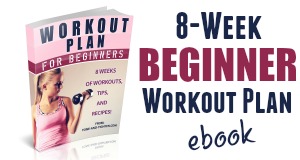 Need to step up your game a little more? Our follow-up ebook, the "8-Week Advanced Workout Guide" takes your results to a whole new level! Over 75 workouts to push you harder and yield incredible outcomes! Learn more here!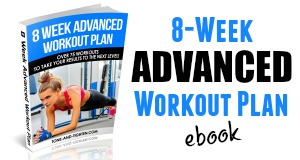 And now on to the workouts!
Below you will find 2 different workouts – Cardio and Strength. I want you to alternate performing these workouts and try to do them 2-3 times each (performing each twice would be 4 workouts for the week; 3 times each means 6 workouts a week). I recommend trying to do them one a day and work them into your weekly schedule as possible.
Workout 1
Cardio
We're mixing things up this week as the weather is turning nicer… let's get outside a run a bit! I usually do this one at a 1, 2, or 3-mile distance depending on a) how much time I've got and b) what kind of activity I have planned

afterwards

. My go-to is the 1-mile distance with some strength-training afterwards, but this

interval

works at really any distance. The key is you just need to know every half-mile distance marker on your run and you need some sort of clock to track your progress.
First half-mile
Second half-mile
40-step run at 80% of

sprint

pace (count every left footfall as 1,2,3, etc up to 20)
40-step comfortable jog pace
Repeat run – jog – run – jog intervals until you've

completed

the 2nd half mile
Here's the clincher
Your second half-mile has to be faster than your first. If you were

5 minutes

for the first half-mile you have to be under 5 minutes for the second.
Repeat as many times as your time/distance allows. Trust me, by the third mile you're pretty gassed with this one!
Workout 2
Strength
Dumbbell overhead squats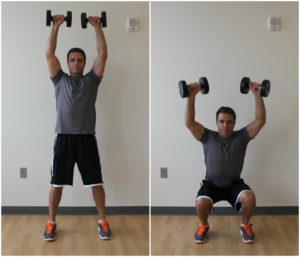 10 reps
Lateral dumbbell flies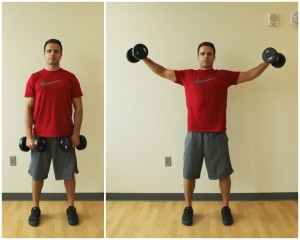 10 reps
REPEAT THE WHOLE SERIES OF THESE STRENGTH EXERCISES FOUR TIMES!
Looking for the first two weeks in this amazing "Feel The Burn" series of workouts?
Check them out by clicking on an image below…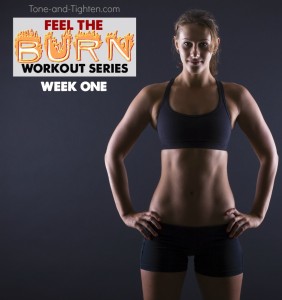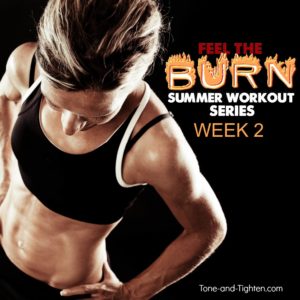 Question or comment for Jared? I would love to hear from you! Leave me a comment below or emails me at
jared{at}toneandtightenfitness.com
Make it happen,
Jared