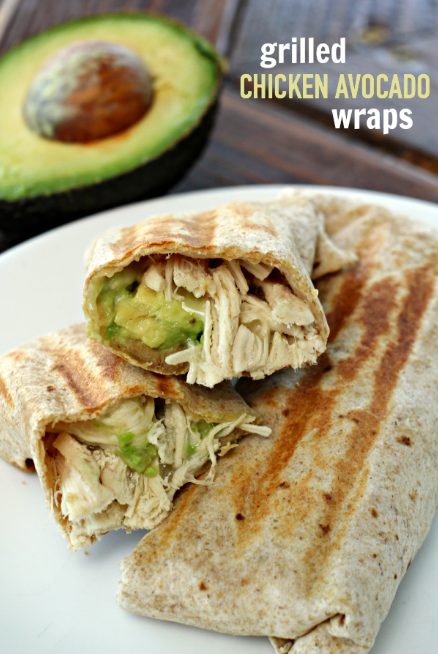 I wanted to share a quick meal that you can throw together in a matter of minutes for those days where you just don't have time to cook. Kids love them, so it's a family-friendly dinner that everyone will love!
Grilled Chicken Avocado Wraps
Prep time:
Cook time:
Total time:
A quick meal that can be thrown together in a matter of minutes and everyone will love it!
Ingredients
2 cups shredded chicken, cooked (I used rotisserie chicken)
1 cup pepper jack cheese, shredded
1 avocado, diced
¼ cup ranch dressing
2 tablespoons fresh cilantro, roughly chopped
non-stick cooking spray
4 whole wheat tortillas
Instructions
Spread ½ cup chicken, ¼ cup cheese, ¼ avocado, 1 tablespoon of ranch, and a little bit of cilantro in the middle of a tortilla. Roll up and tuck the ends in, like a burrito.
Place the wrap on a grill (I even just used a George Foreman grill) and cook until grill marks appear (about 3-4 minutes).
Enjoy!
Looking for more healthy recipes?
Healthy Banana Oat Muffins
10 of the Best Green Smoothies
Strawberry Banana Smoothie