Weekly highlights, new giveaways, and BONUS workouts!
Subscribe to our email list by using the red box at the top of this page.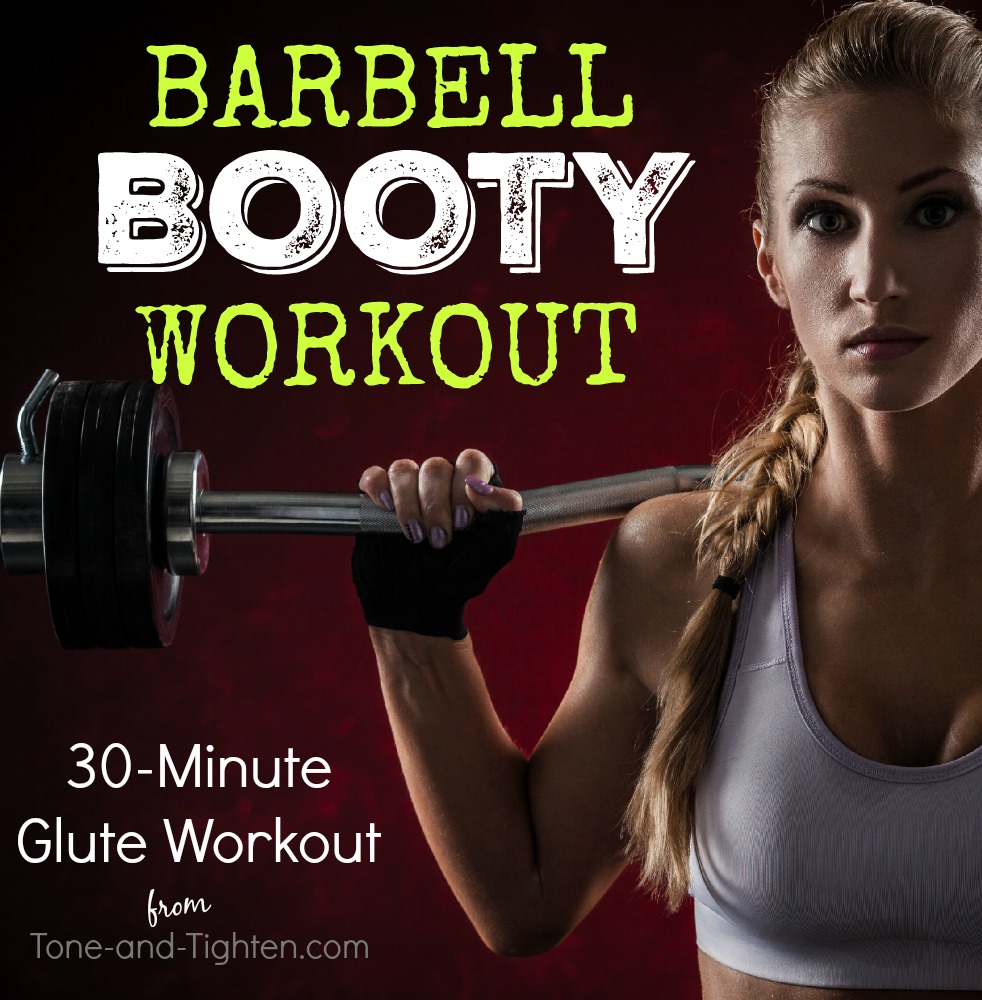 Looking for better shape and a bigger lift do your backside? I will let you in on a secret – in order to achieve a shapelier backside you must be doing some Weight lifting! Resistance training is the most effective way to trim fat and increase muscle mass in a particular area. Today on tone and tighten I wanted to share a quick 30 minute butt blaster that you can do the next time you're in the gym! So grab your barbell – it's time to go to work…
This workout will be presented as a circuit workout with one burnout set at the end. You'll alternate performing the first two exercises back-to-back until all the sets have been completed. Then alternate exercises 3-4 in the same manner. Finally you'll end with a quick  Tabata-style burnout set at the end. Sound fun? I knew you'd be excited!
The Workout
Circuit 1
1. Squats
Make sure your knees stay over your toes and your thighs go to at least parallel. Squeeze your glutes at the top of the squat before performing your next rep.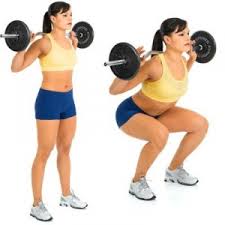 Perform 10 squats and move on to Straight-Leg Deadlifts
2. Straight-Leg Deadlifts
Important to keep your legs straight, your back even straighter (don't lose the curve in your spine – bend at your hips not your back), and focus on the glute contraction throughout the motion.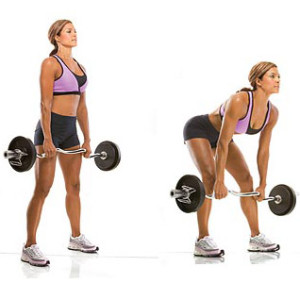 Perform 10 Straight Leg Deadlifts and go back to Squats
Perform 3 alternating sets of each and then move on to circuit 2
Circuit 2
3. Walking Lunges
Take a big enough step that your hamstring gets a little stretch and your knee doesn't advance in front of your toes. Again, the focus should be on the glutes during the steps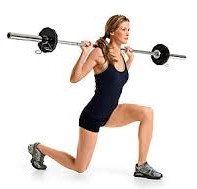 Perform 10 walking lunges on each leg and move on to Weighted Step Ups
4. Weighted Step Ups
Step up onto a bench/step that causes your thigh to reach at least parallel to the floor. Try to keep your back straight (don't let if fold over) while using your butt to pull you on top of the platform.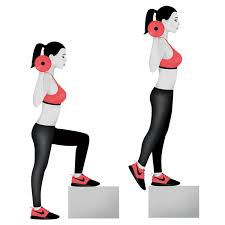 Perform 10 step ups on each leg and move back to Walking Lunges
Perform 3 alternating sets of each and then move on to your burnout set
Burnout Exercise
Weighted Glute Bridges
One of my favorite butt moves. Pick a weight that's light enough that you can do it 8-10 times in the first 20-second interval and then shoot for at least 6 reps by the last interval. Again – focus on the movement coming from your backside!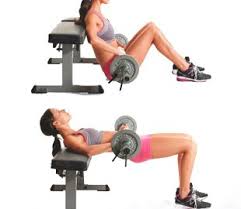 As many reps as you can for 20 seconds, rest for 10, and repeat 6 times total!
Congratulations! Your butt should be burning on this one, but it will be oh so worth it!! 
Looking for more amazing at-home workouts just like this one? Tone and Tighten has you covered!
Our 8-Week Beginner's Workout Plan features over 50 workouts, 15 healthy and delicious recipes, tips, motivation and more to help you achieve your fitness goals! Check it out here!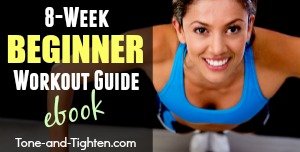 Looking for something a little more difficult? Our follow-up ebook, the "8-Week Advanced Workout Guide" takes your results to a whole new level! Over 75 workouts to push you harder and yield incredible outcomes! Learn more here!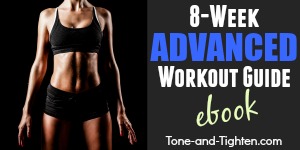 Questions or comments for Jared? I would love to hear from you!
Leave me a comment below or email me at ToneandTightenFitness@gmail.com