Don't have the time for a flat stomach? Think again!
Many people don't realize it, but it doesn't take hours of grueling work to get a flat, toned stomach. In just 4 moves a day, 4 days a week, you can carve out some major definition and actually lose "excess" around your midsection. Check out these 4 killer exercises for a toned and tight stomach…
The results of any workout, abs included, rely heavily not only on exercise, but diet as well. While this workout is going to be great for toning and tightening your abs, your diet needs to be on point to lose excess weight. Struggle with healthy eating? Here are 10 weeks of healthy menu plans to get you on the right track!
The Workout

Hold at least 30 seconds (you may have to start on your knees); try to keep your stomach "sucked in" while up in plank position.
Bicycle Crunch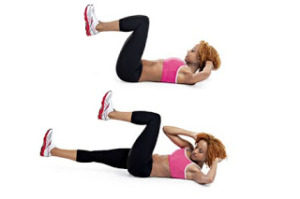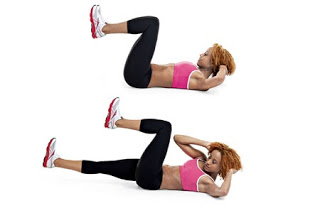 Focus on using your muscles, not your momentum, to pull your elbow to your opposite knee. 10 reps each side (20 total)
Double Straight-Leg Raise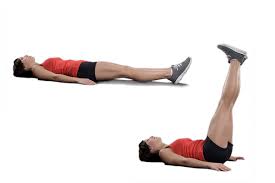 One of my favorites for the lower abs. Try to keep your back flat throughout the whole motion. 10 reps
Jackknife Sit-up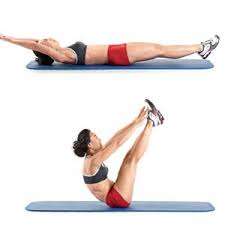 From full flat to arms and legs straight up to the ceiling; make sure to get your shoulders off the floor. 10 reps
Repeat 3 times for flat, toned abs!

Looking for more great ab-slimming routines? Here are a few of my favorites on Tone-and-Tighten.com:
Muffin Top "Problem Areas" Workout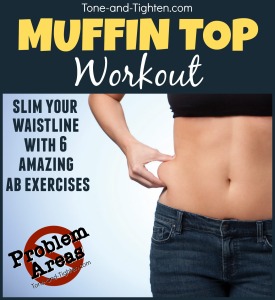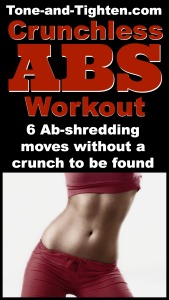 Questions or comment for Jared at Tone and Tighten? Leave a comment below or email me at ToneandTightenFitness{at}gmail.com
Make it happen,
Jared
By Jared Beckstrand