Weekly highlights, new giveaways, and BONUS workouts!
Subscribe to our email list by using the red box at the top of this page.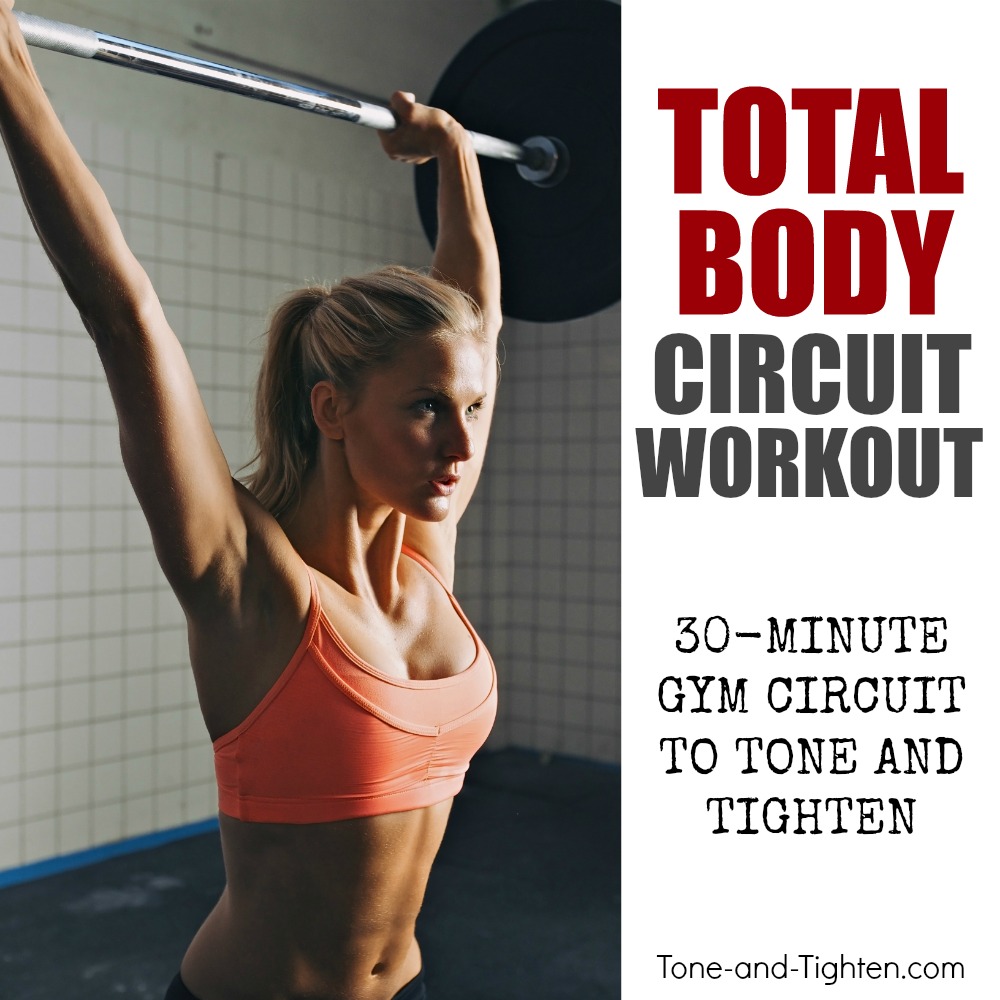 Because some days – you've just gotta throw it!
Short on time but big on desire to see some gains in the gym?! I've put together 4 of my favorite "combination exercises" (exercises involving multiple movements and muscle groups) into one of my favorite gym workouts. This whole things takes about 30-45 minutes – get in, hit it hard, and get on with your day! All you need is a barbell and some dumbbells and you're good to go! Let's try it out, shall we?…
Got social media?? Follow T&T on Pinterest, Google +, Facebook, and Twitter!
The Warm Up
5 minutes on an elliptical or row machine
The Workout
1. Clean and Press – 10 reps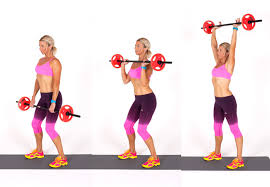 Great for the legs, butt, back, and shoulders! Start with a barbell on the floor. Reach forward and grab the barbell with a wider grip (your knees should be inside your elbows). Perform the "clean" motion by lifting the bar up off the floor all the way up to your shoulders. Perform the "press" motion by pressing the bar up over your head. Slowly return the bar to your chest and then slowly back down to the floor. That counts as one rep.
2. Renegade Row – 10 reps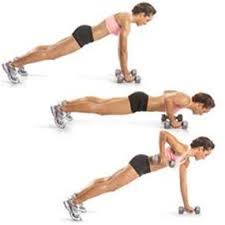 Get down in a high plank position on a pair of dumbbells. Row the left dumbbell up to your chest and then back to the floor. Repeat with the right. Then perform a push up. That counts as one rep.
3. Dumbbell Chop – 10 to each side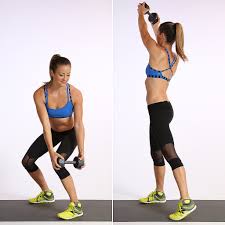 Start low in a squat position with both hands on a dumbbell outside of your right knee. Keep you core tight as you come to full upright standing and left the dumbbell up and over your left shoulder (with arms extended). Slowly reverse this process to return to the starting position. That's 1 rep.
4. Barbell Roll Out (I'll also accept an ab wheel if one is available) – 10 reps
Load a barbell on the floor with at least 25o pound plates. Get down on your knees and put your hands on the bar. Keep your stomach tight as you roll the barbell out away from you. Use your stomach and shoulders to pull the barbell back to you into the starting position.
Looking for more great workout ideas to do in the gym?
Click here for Tone-and-Tighten.com's gym workout page!
Have a question or comment for Jared? Leave me a comment below or email me at
ToneandTightenFitness{at}gmail.com
Make it happen,
Jared