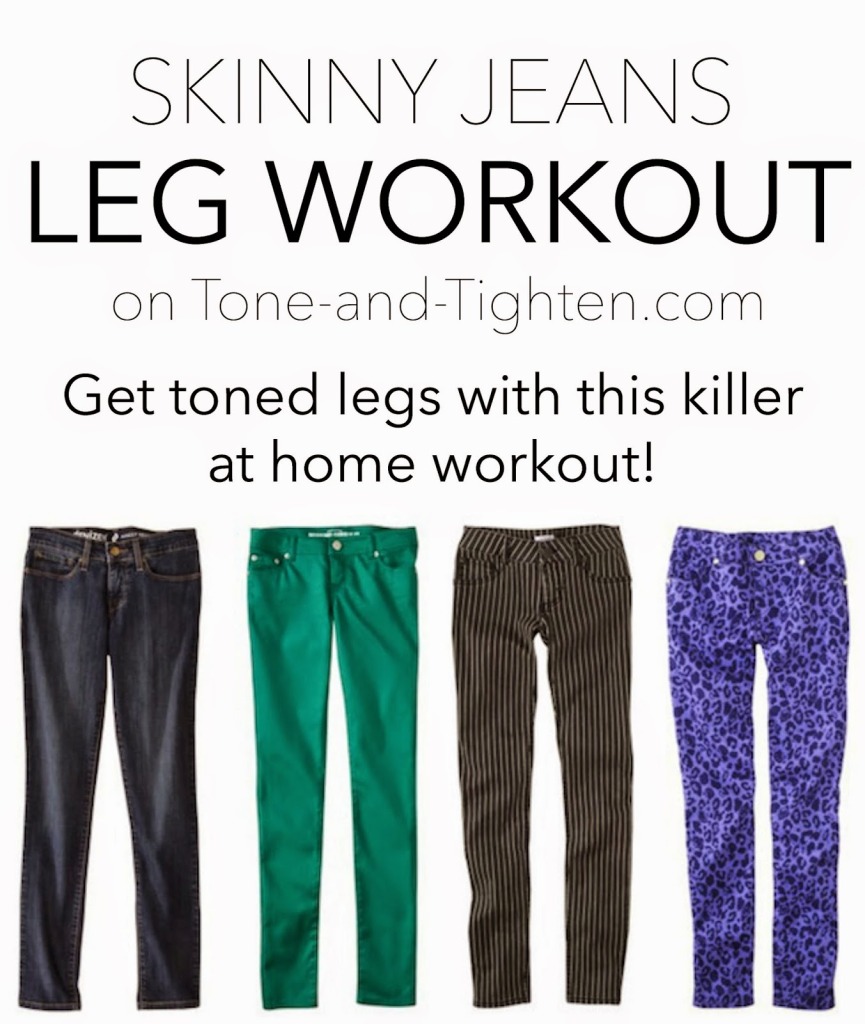 "The skinny jeans are coming."
My wife was asking me for a great leg workout that she could do at home, so I recommended this workout for her. This workout is a great combo of cardio, pilates, and some awesome leg toning moves that burns a good amount of calories – getting you ready for skinny jean season (or so my wife says!).  Give it a try and let me know what you think!

Looking for more great leg workouts?
Try these ones:
30 Minute Dumbbell Leg Workout
Best Legs Ever Workout
Booty Pop Workout
Increase the intensity of this workout by adding ankle weights!
Make it happen,

Jared

By Jared Beckstrand