Need an awesomely effective workout that you can do right at home? Blast your lower body with this indoor or outdoor stair workout. Mix up your workouts by adding in this amazing stair challenge.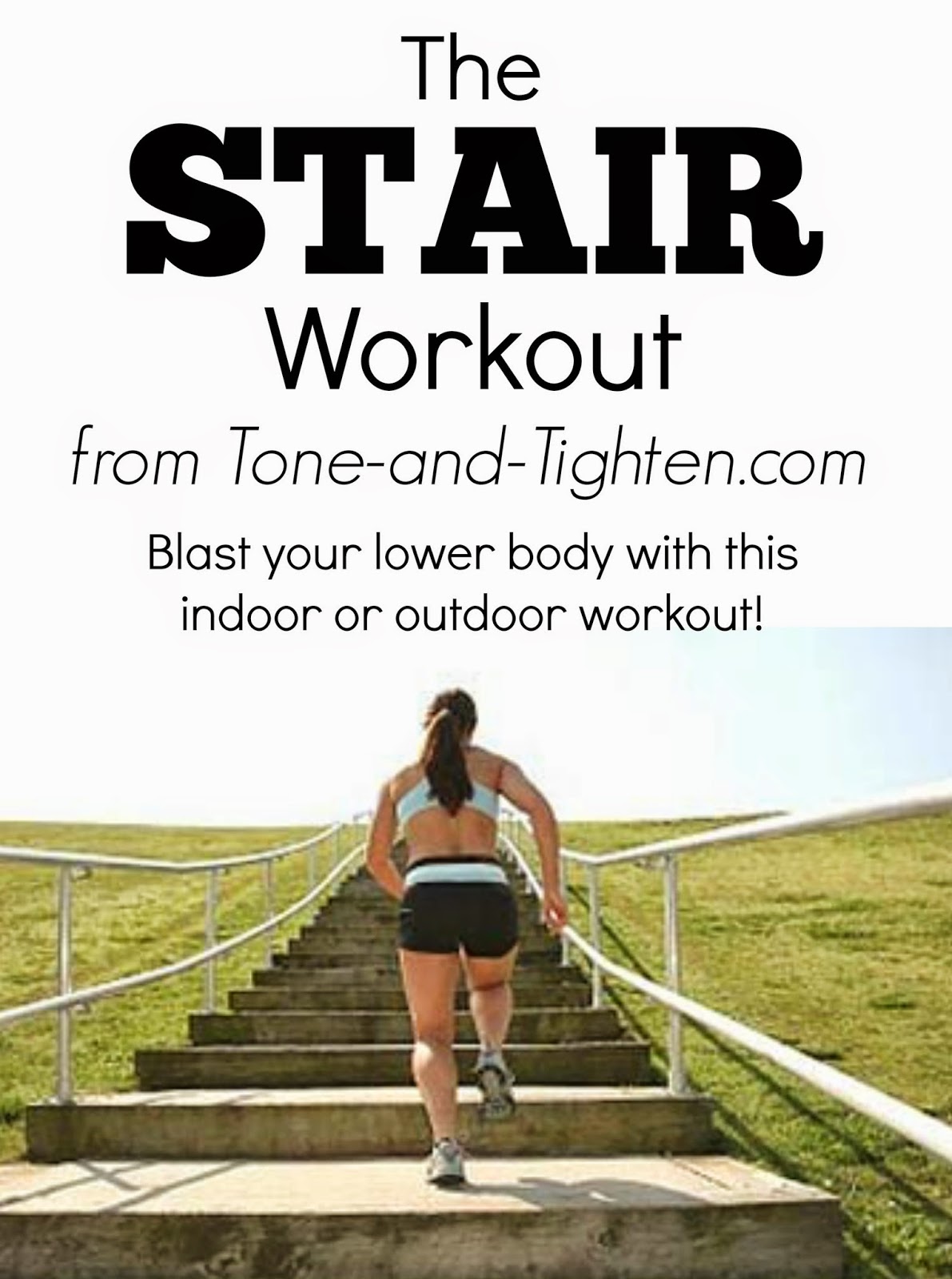 The Stair Workout- make those legs burn!
Skip A Step

Side Step Ups

Hop Ups

Calf Raises

Two Up, One Down

Squats

Skater Steps

Static Lunges

Power Walk
Keep reading for a step-by-step guide of the workout with pictures, videos, and descriptions of each of these exercises.
===========================
Eliminate guesswork and confusion and start seeing results.
Subscribe to Tone-and-Tighten.com and get our FREE "7-Day Workout and Healthy Menu Plan" delivered daily right to your inbox. CLICK HERE to get it.
===========================
This workout is perfect for outdoors or indoors – if you are outdoors, find a local high school stadium or even a building with a large flight of stairs (I have a church in my neighborhood that has a great flight of cement stairs I use). If you are indoors, use the stairs in your house, the flight of stairs that leads up to your apartment, or even the stairs in a hotel. There is no excuse to not try this workout!
For this workout, I used a flight of stairs that had 20 stairs. If yours has less stairs (i.e. only 10), double the time or reps of each exercise for a killer workout!
Want to push yourself? I have included challenge exercises to try if you are an experienced stair climber!
…