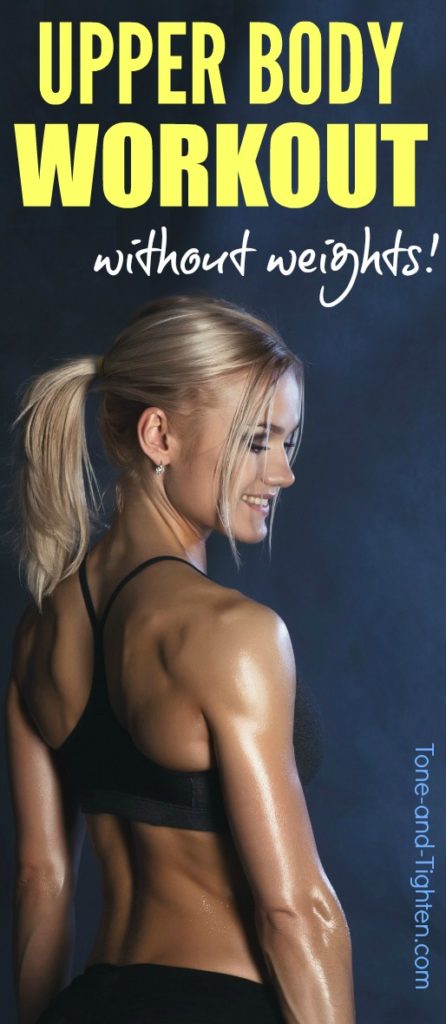 No weights? No resistance bands? NO PROBLEM!
Think you need a lot of equipment to get in a great arm day at home? Nothing could be further from the truth!
Workout your chest, shoulders, arms, and back with these 6 great bodyweight moves. They each target a different specific muscle group in your upper body resulting in a great overall workout!
So let's get to work!
…