Looking for a good lower body workout to burn and totally tone and tighten your legs? Get ready to burn! Grab your weights and get excited for the best way to get in a killer leg workout without a lot of time and very little equipment. All you need are two dumbbells for a phenomenal leg day.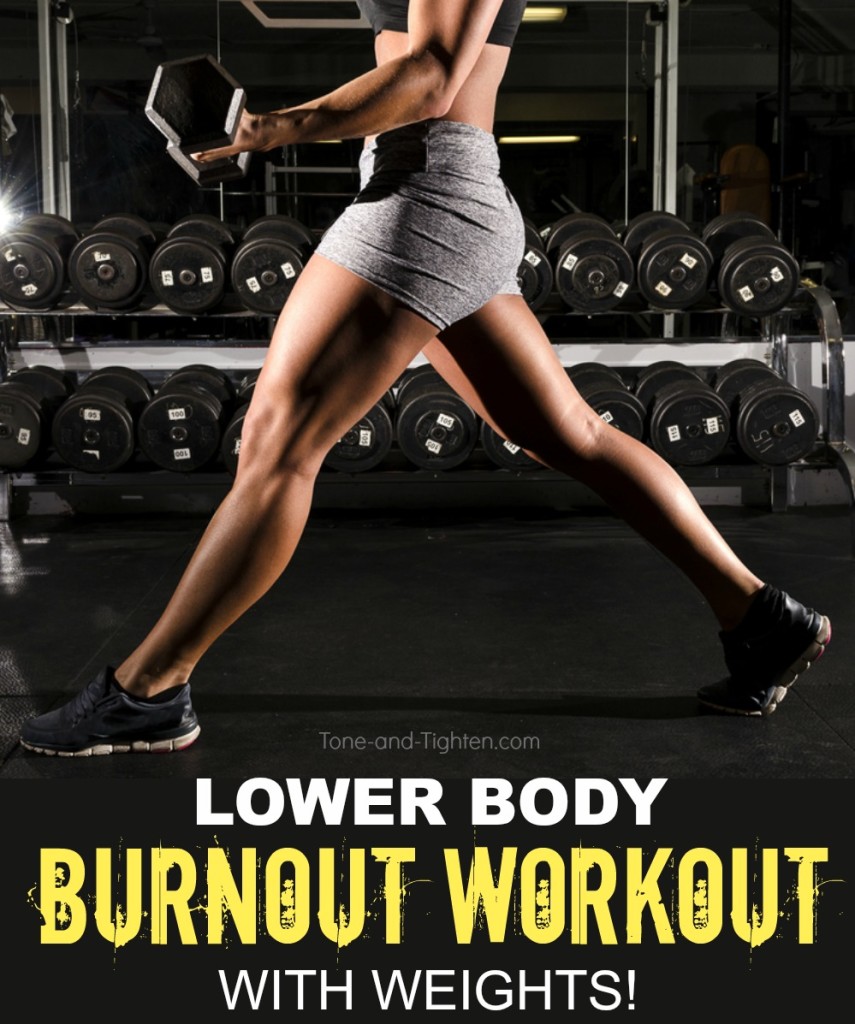 Lower Body Burnout Workout with Dumbbells
Squats

Reverse Lunges

Single-Leg Deadlifts

Goblet Squats

Side Lunges

Calf Raises

Dumbbell Swings

Lunge Pulses

Box Jumps

Wall Sit
Keep reading for a step-by-step guide of the workout with pictures, videos, and descriptions of each of these exercises.
===========================
Eliminate guesswork and confusion and start seeing results.
Subscribe to Tone-and-Tighten.com and get our FREE "7-Day Workout and Healthy Menu Plan" delivered daily right to your inbox. CLICK HERE to get it.
===========================
Grab your dumbbells and get ready to burn!
Looking for a great lower body workout you can do right at home? Here you go.
The key to this lower-body workout is we're going to be doing a lot of reps in not-a-lot-of-time against resistance. You're going to have to push hard and dig deep with this one, but the results will be oh-so worth it.
The perfect way to start your day… or the middle of your day… or end your day…
Calling all mamas!
Introducing my all-new Mommy Tummy Fix program!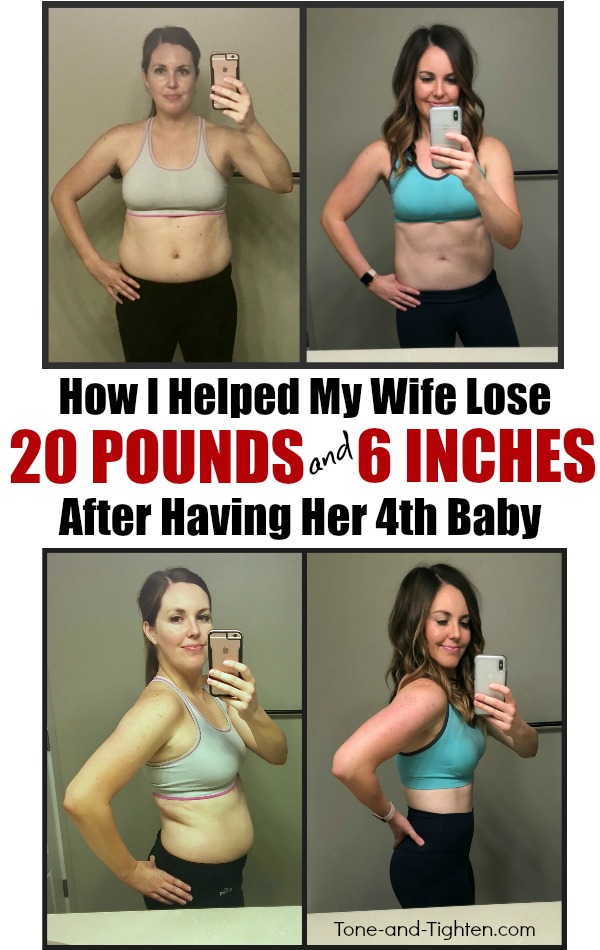 We all know that in order to tone the legs that we need to do some exercise and lift some weights, but tightening the tummy? Yep – that requires more than just crunches and planks.
That's where this program comes in.
A six-phase workout plan designed specifically to flatten your stomach and help you to heal up diastasis recti. This is the same progression I use with my postpartum patients in my physical therapy clinic to get science-based, proven results you can't help but notice.
​Six phases of workouts to ensure your continued progression
​Large color photos and clear instruction regarding performance, sets, and reps of each exercise to ensure proper performance
​The exact same workout plan my wife used for her amazing results
The best exercises in a simple-to-follow progression to tone and strengthen your abs correctly and ensure maximum success. Progressive workout routines = progressive results.
WHAT IS THE BEST THING TO DO AFTER LEG DAY?
Can't walk after leg day? Need some recovery tips?
Your legs can get insanely sore after leg day (called DOMS- Delayed Onset Muscle Soreness) because the large muscles groups in your legs take longer to heal. It's harder for bigger muscles to recover and takes a little more time than some of the smaller muscles.
If you don't want to be waddling around, limping down the stairs, or wincing in pain when you try to stand up, try some of these tips for an easier leg-day recovery:
Warm-up properly- this decreases injury and gets your blood flowing before a workout

Stay hydrated.

Use correct form for your leg workouts.

Don't skip the cool-down stretch out for your quads and hamstrings

Get back to the gym for some low-impact cardio the next day or just go outside and walk it out!

Use ice for sore muscles

Try some foam roller stretches -check out some of these right here

Eat right (especially plenty of high-quality proteins

Finally, consider taking ibuprofen if your quads are really bothering you.
ARE BURNOUTS GOOD FOR MUSCLE GROWTH?
A burnout is an exercise done to the point of muscle exhaustion, usually performed at the end of your workout.
Increasing weight and sets isn't always the best way to increase strength, try a burnout workout. It's a great way to finish your workouts strong, with all you have left and using your muscles to their max for a killer workout. Burnouts also help to build muscle, making them an effective exercise to fit into your workout routine with a goal for muscle hypertrophy.
Now on to the workout. Enjoy this leg-day.
Equipment needed:
Dumbbells
Step or box (optional)
Here's the deal. This workout includes 3 circuits, you'll do each one 3 times and then move on to the next after a 1-minute rest in between circuits. You got this!
The Workout
Warm up
A quick jog around the block, 5 trips up and down the stairs, or 200 jumping jacks are great ways to get the blood flowing and prime your muscles for this workout.
Circuit #1:
20 squats with dumbbells on shoulders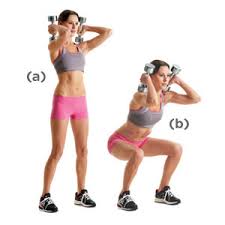 Stand with legs hip-width distance apart. Hold a dumbbell in each hand and bring them up to shoulder level.

With chest and head up, bend at the hips and knees to lower down as if sitting. Keep your knees just over your toes.

Lower until your thighs are parallel with the floor.

Straighten and stand up.
10 reverse lunges, on each side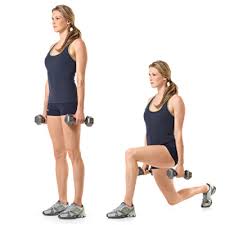 Start in a standing position holding dumbbells in each hand, palms facing in.

Step back on one leg and lower your weight straight down into lunge position, keeping your knee just above the toe.

Drop until your thigh is parallel to the ground and your opposite knee almost touches the floor.

Come straight back up.
20 single-leg deadlifts, one dumbbell in each hand
Stand on your left foot with the weight in your right hand.

Keep your back straight and bend forward as you take your right leg straight back behind you.

Use the muscles in your butt and hamstrings to pull yourself back to upright.

Repeat for desired number of reps and switch sides.
Repeat entire circuit 3 times with a 60 second rest between each round
Circuit #2:
20 goblet squats, holding one dumbbell in the middle
Grab a kettlebell or dumbbell and hold it with both hands at chest level, palms facing up.

Squat down like you are sitting- bend at the hips and knees to lower down. Keep your knees above your toes.

Lower until your thighs are parallel with the floor.

Straighten and stand up.
10 side lunges on each leg, holding dumbbells on each side
Start by standing straight and holding a dumbbell in each hand.

Take a large step and lunge out to one side. Be sure that your knee doesn't go past your toe. Keep your other leg straight.

Raise back up to standing and switch sides.
30 calf raises, dumbbell in each hand
Hold a dumbbell in each hand.

Stand on the ground or with your heels hanging off the edge of a stair or step.

Raise and lower your heels to feel the burn in your calves.
Repeat entire circuit 3 times with a 60 second rest between each round
Circuit #3:
20 dumbbell swings (like a kettle bell swing) with one dumbbell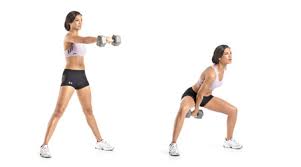 Grab a dumbbell with one hand (or both). Set your feet slightly wider than shoulder-width apart with toes turned out.

Bend your knees slightly and swing the weight between your legs.

Then, use your hips and swing the dumbbell to chest level with the momentum (not with your arms) as you rise and straighten your knees.

Pause at the top for a quick moment.

Allow the dumbbell to swing back between your legs as you bend your knees and repeat.
20 lunge pulses (from the bottom of the lunge to only halfway on the return; ie small pulses) on each side, dumbbells in each hand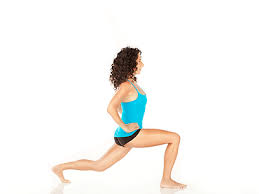 Start in a standing position holding dumbbells in each hand, palms facing in.

Step forward on one leg and drop your weight straight down, keeping your knee just above the toe into lunge position.

Pulse up and down a few inches in the lunge position.

Repeat on each side.
20 box jumps (or stair jumps – if you don't have a stair, do squat jumps) – no dumbbells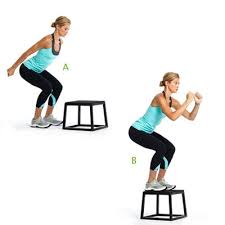 Find a set/box/bench/stair anywhere from 8-24 inches high.

Do a half squat and then explode up into the air and landing softly on both feet on top of the bench (or whatever you are using).

Return to the starting position by stepping down off the box one foot at a time.
Repeat entire circuit 3 times with a 60 second rest between each round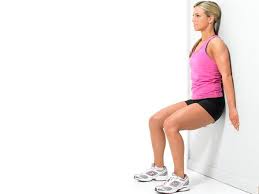 End with a 60 second wall sit (just because I know how your legs feel right now!)
Congratulations! Totally nailed it.
Hope your legs were toasted like mine were after this killer workout.
Looking for more workouts to sculpt your legs?
Problem Areas Series; How to get rid of Thunder Thighs
Lower Body Resistance Band Workout
Best Gym Workout For Your Butt and Legs
The Killer Leg Circuit Workout
Be sure to not miss another post!
Follow Tone and Tighten on Instagram | Facebook | Pinterest | YouTube
Looking for more awesome workouts like this one? You might be into our 8-week Beginner Workout and Advanced Workout programs. These ebooks contain over 50 workouts each, delicious healthy recipes, and everything you need to Tone and Tighten. (Click the pics below to be taken to more info about the books)
Make it happen,
Jared