Our Weekly Workout Plans feature just a few of my many workouts on Tone and Tighten
Click here to see them all!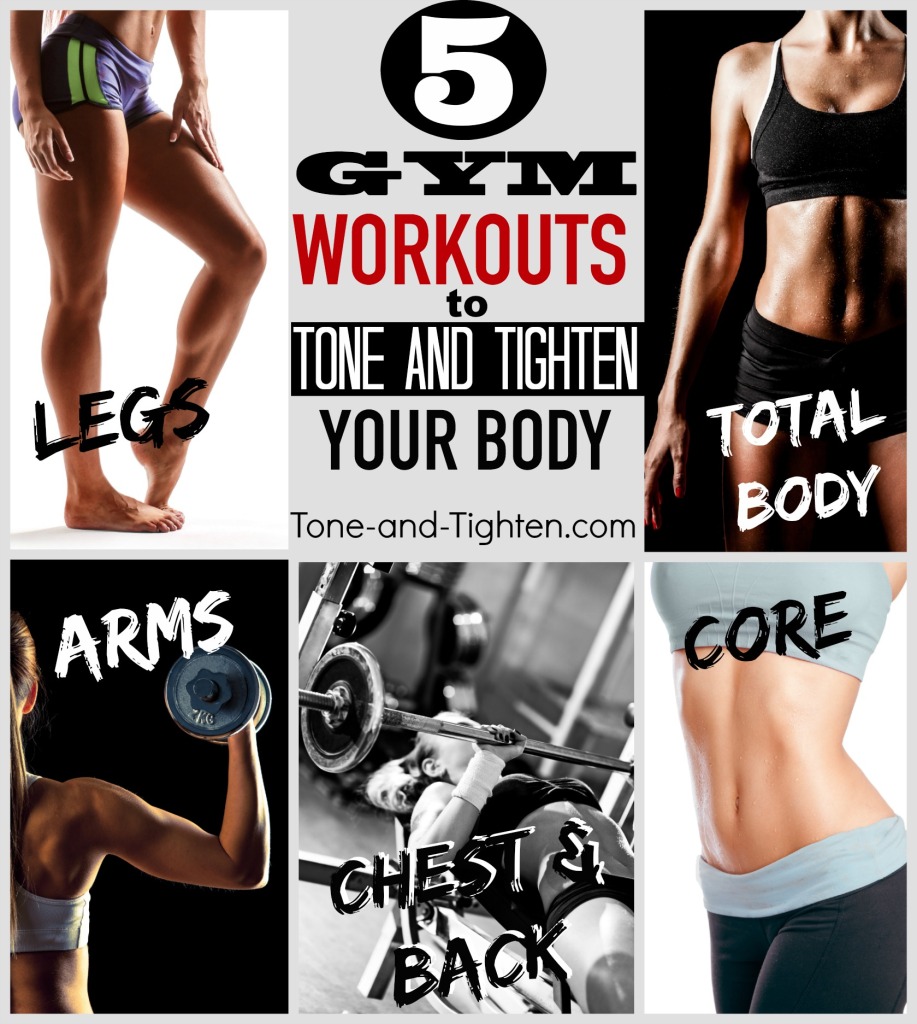 Hey everyone! And welcome to another "Weekly Workout Plan" here on Tone-and-Tighten.com! This week I'm dedicating to the gym. I've been getting a lot of emails lately from people saying things like "When I go to the gym I just don't know where to start" and "I seem to do the same 4 exercises every time I go – can you help me with some new exercises?" You betcha! Here are 5 of my favorite gym days – we'll mix it up with a different body area for each day to give you as much variety as possible for the next time you want to go throw some weight! Have a great week, everyone!
Day One
Chest and Back Supersets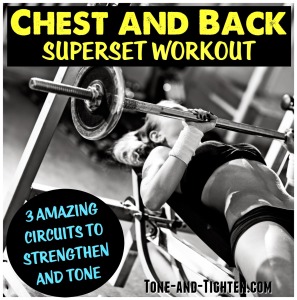 Day Two
Leg Day

Day Three
30-Minute Total Body Gym Workout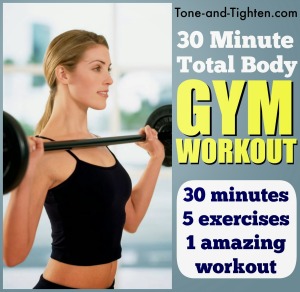 Day Four
Amazing Arms Gym Workout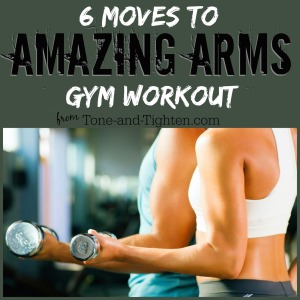 Day Five
Core Gym Workout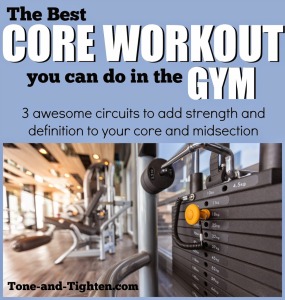 Looking for more amazing gym workouts? I've got you covered! In fact, I've got a whole gym series called "What I Worked Wednesday" where I run you through one of my gym days with me. Check it out here!
Your comments and questions usually make up my favorite blog posts! Leave a comment below or email me at ToneandTightenFitness{at}gmail.com
Make it happen,
Jared
By Jared Beckstrand