7 Days of awesome at-home workouts and delicious dinner recipes – delivered daily right to your inbox!
Sign up for our all-now "7-Day Home Workout and Recipe Plan" by clicking RIGHT HERE!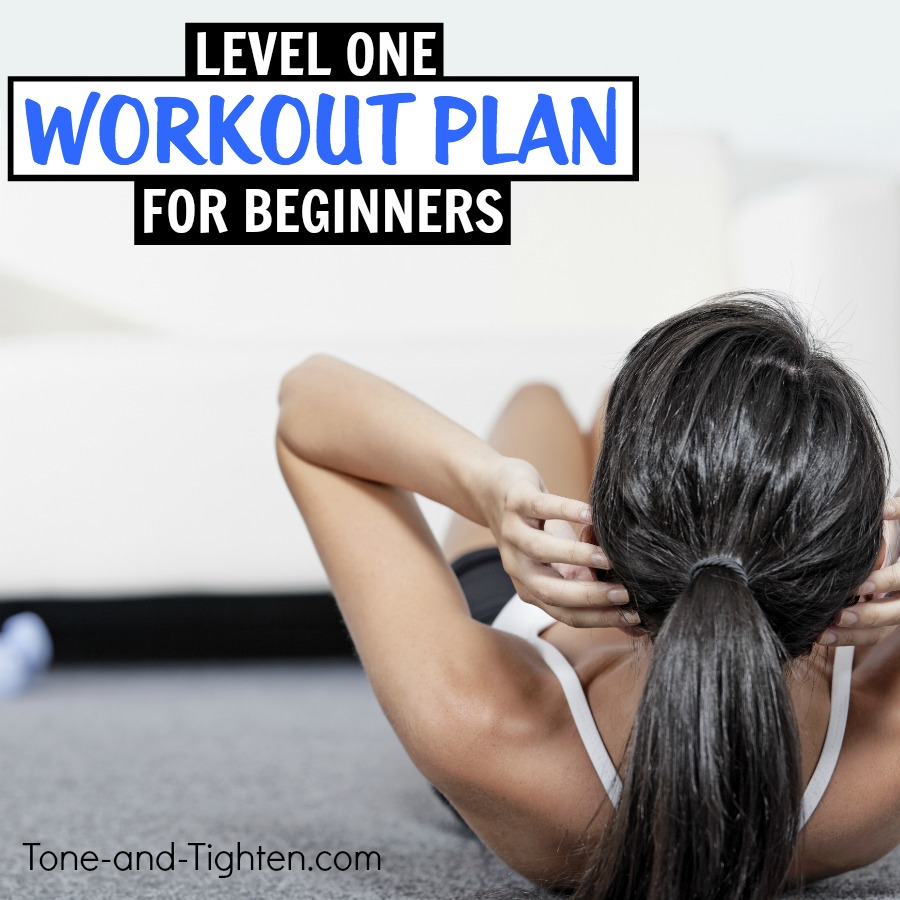 Looking for a quick, convenient way to get more activity in your day, increase strength, and generally feel better about yourself? I've got just what you need! Introducing our all-new "4-Week Beginner's Workout Plan"! This is designed specifically for someone who has ver little experience working out but wants to get a little more healthy in their lives. This is perfect for you if you understand the importance of exercise and have goals to become more active, but lack the knowledge of how to do so.
This workout plan is 4 weeks long. It consists of 6 different exercises grouped into two simple workouts which gradually and progressively build upon themselves throughout the one-month period. By the end you should be able to do more than twice the amount you started with!
The detailed explanation for the 4-Week Beginner Plan is below. First I wanted to introduce you to a few other bonuses that will be helpful to you in your progress:
After this 4-week plan is done, what's the next step?
Our 8-Week Beginner's Workout Guide is perfect for you!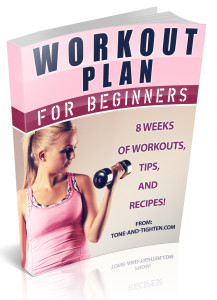 Contains over 50 completely unique workouts – every major muscle group is covered!
15 Healthy and delicious recipes – proper nutrition is vital to success!
Tips, advice, and education to give you the best chances for success!
CLICK HERE TO LEARN MORE!
Of course we all know that any fitness/weight loss plan is "made in the kitchen".
Proper nutrition is a crucial part of maximizing your success.
Check out our "30-Days of Healthy Eating Menu Plan"!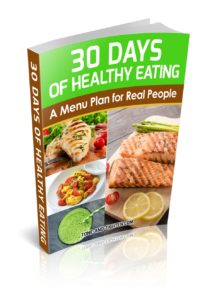 30 days of healthy recipes including breakfast, lunch, dinner, and two snacks
Complete recipes including nutrition facts
Tips and advice to increase your success
CLICK HERE TO LEARN MORE!
Let's get started with your
4-Week Beginner's Workout Plan!
As mentioned previously – this is the perfect workout plan for anyone looking to get started exercising but lack the direction to do so. This is the perfect beginner's plan as it takes you from a level of relatively little activity to a point where you can confidently start most workout plans out there.
This workout plan consists of two different workouts that will progressively build upon themselves.
You'll alternate performing each workout 3 times during the week according to the number of reps listed on the plan.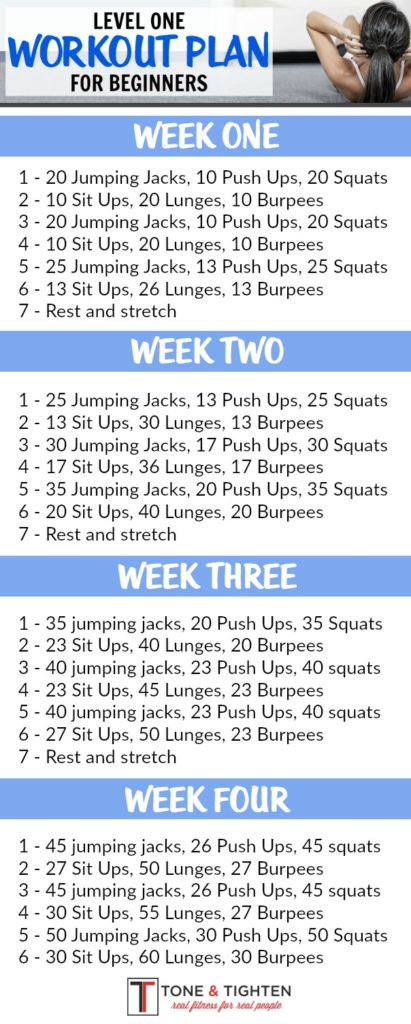 The following pictures and videos will help clarify proper performance of each of these exercises:
Jumping Jacks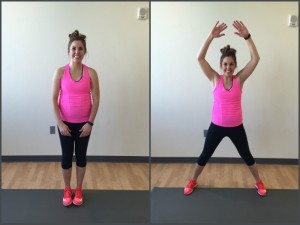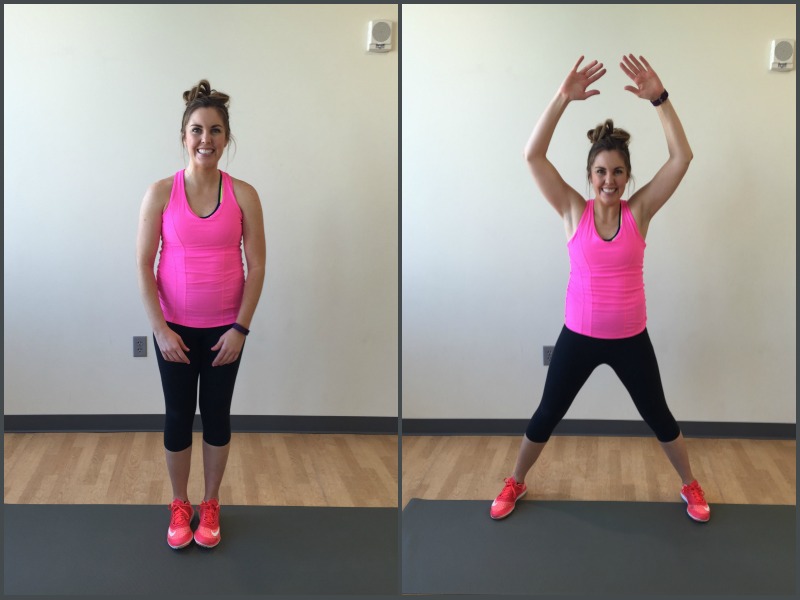 Start with your feet together and your arms relaxes. Jump and separate your feet while bringing your arms up overhead. Jump again and return your feet and arms to the starting position.
Push Ups

Squats

Sit Ups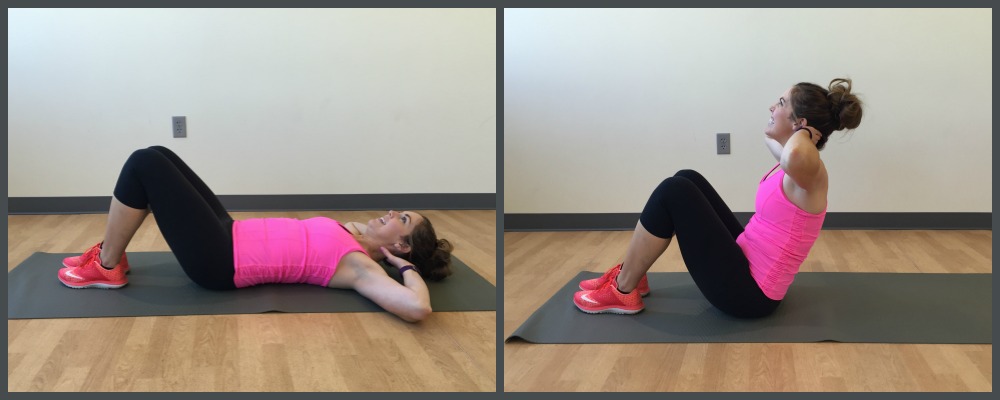 Lay on your back with your knees bent – hands behind your head but NOT interlocked. Use your abs to pull your head, shoulders, and torso up off the floor into a sit-up position. Slowly return to starting position.
Lunges

Burpees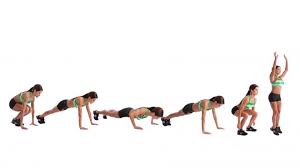 Start in a standing position. Drop down and touch the floor with your hands. Jump your feet straight back behind you. (Optional – do a push up at this point) Jump your feet back up towards your hands, return to the starting position, and jump 6 inches off the floor.
 Questions or comments about this workout or any of the information presented in this post? I would love to hear from you!
Leave me a comment below of email me at jared{at}toneandtightenfitness.com