Weekly highlights, new giveaways, and BONUS workouts!
Subscribe to our email list by using the red box at the top of this page.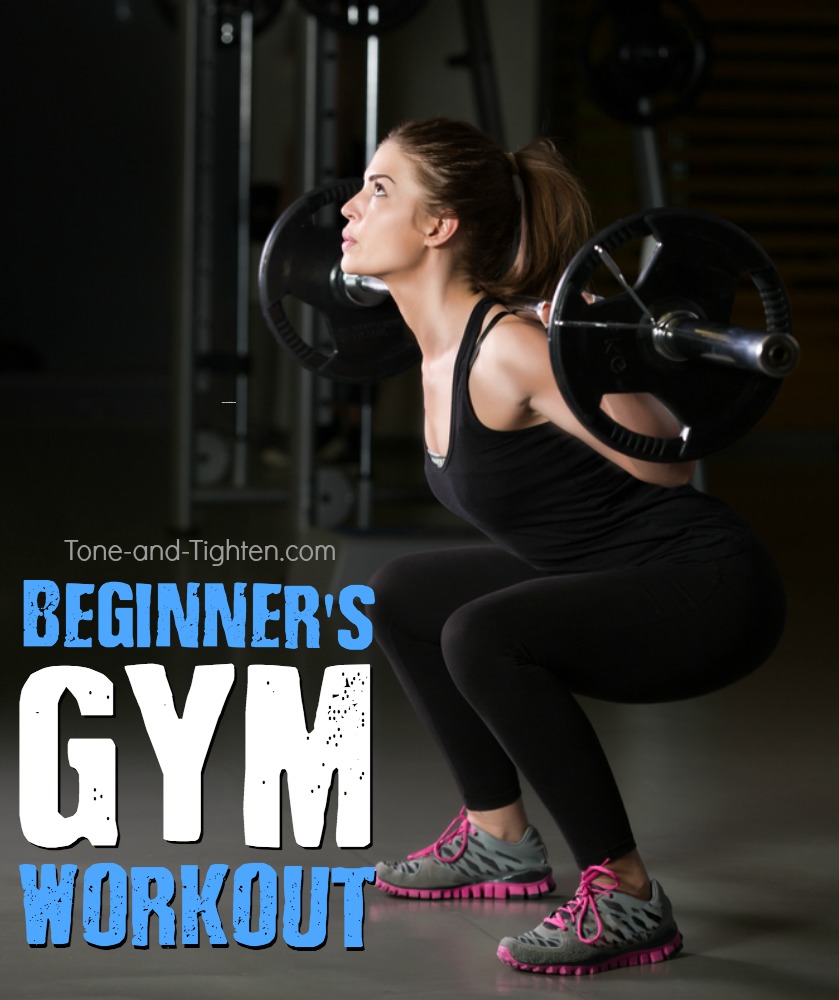 So you got a brand new gym membership for your New Year's fitness resolution. Congratulations!! Now what the heck do you do with it?! 🙂
For those of your who may need a little direction in the gym this new year – I've totally got you covered! Today I wanted to share with you one of my favorite workouts for the next time you're in the gym. It should take about 45 minutes; we'll get in some cardio with some strength intervals to tone and tighten some of your major muscle groups. Interested? Then here we go… 
Got social media?? Follow T&T on Pinterest, Google +, Facebook, and Twitter!
The Workout
1. Elliptical – 5 minutes
Great way to start out a workout. Gets the whole body warmed up as you're using your arms and your legs.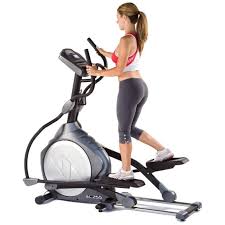 2. Bench Press – 3 sets of 10
One of my favorite upper body exercises. Great for the chest, shoulders, and triceps.
3. Squat – 3 sets of 10
Arguably the best lower body exercises out there. Remember to keep you back straight and bend at your hips and knees.
4. Rower – 5 minutes
Mixing up your strength with some cardio helps to keep things interesting, maintain a higher heart rate, and ultimately enhance your workout!

5. Dumbbell Rows – 3 sets of 10
Great for your back and biceps!


6. Dumbbell Lunges – 3 sets of 10 (each leg)
One of my favorite for the glutes, hamstrings, and quads! Dumbbells add too much resistance? Lunge without them!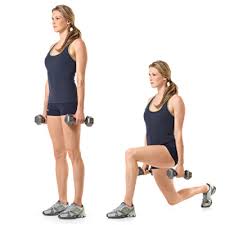 7. Bike – 5 minutes
We'll finish things off with a little cool down on the bike. Set it at a comfortable resistance and go at a comfortable pace as you slowly bring your heart rate down.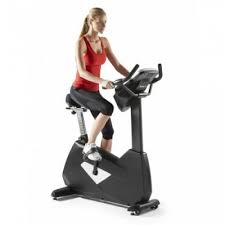 CONGRATULATIONS! YOU TOTALLY NAILED IT!
Now just keep going! Remember why you started, focus on your goals, and do all you can to make them reality!
Looking for more great gym workouts? Here are a few of my favorites: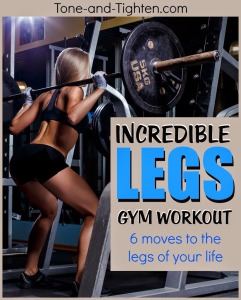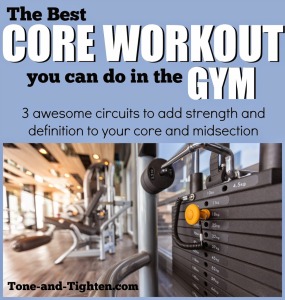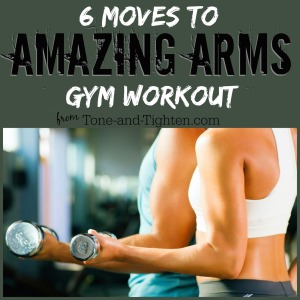 Question or comment for Jared? I would love to hear from you! Leave me a comment below or email me at ToneAndTightenFitness{at}gmail.com
Make it happen,
Jared