FREE "7-Day Workout and Healthy Menu Plan"! 7 amazing workouts and 7 delicious, healthy recipes delivered daily right to your inbox! Eliminate guesswork and confusion and start seeing results.
CLICK HERE to get it!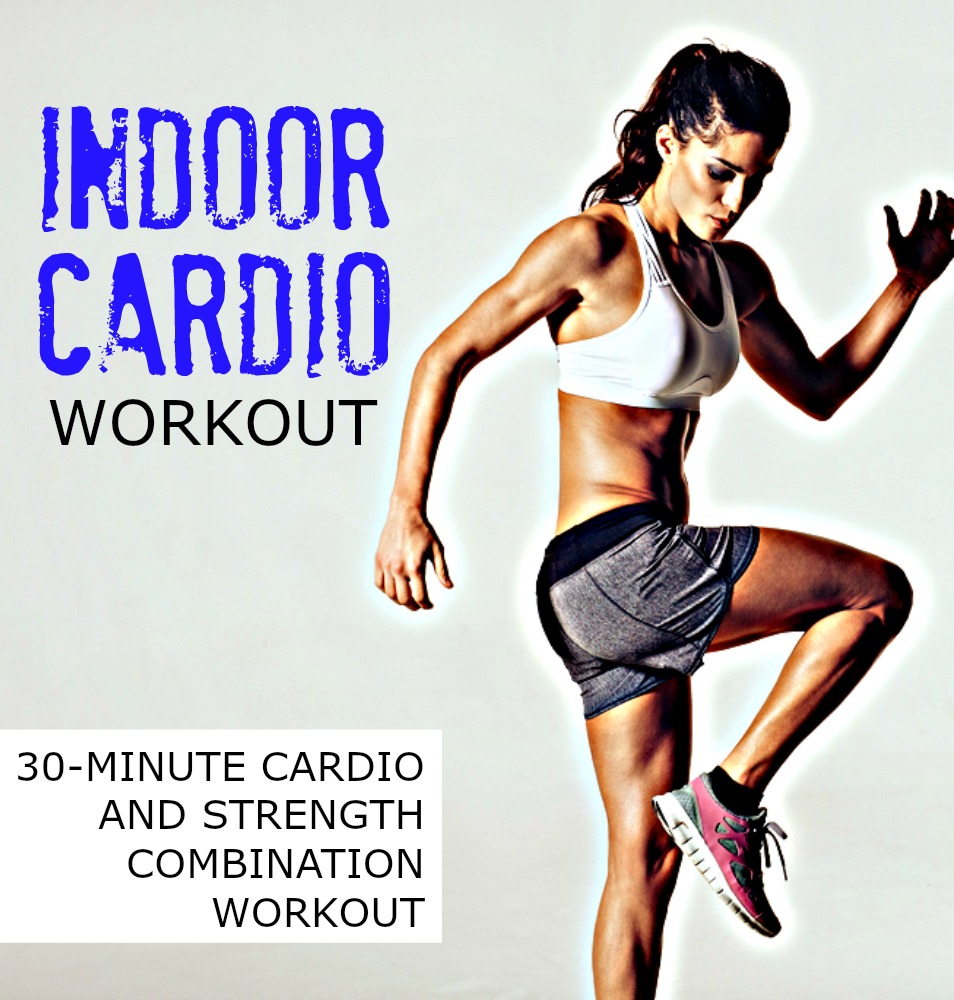 If you're anything like me, you're usually pretty strapped for time.
Between work life, home life, community happenings, social life, etc – sometimes fitting in a workout can feel like "one more thing".
Here's the thing – workouts don't have to be super long and require a huge chunk of time out of your day to be effective!
In fact, they don't even require any equipment to yield amazing results and help you in your fitness progression.
Today's workout is actually one of my favorites. I've got 6 of the best bodyweight exercises you can do at home with zero equipment required.
You should be able to knock this one out in 30 minutes or less, so it's convenient to get in, get it done, and get on with your day.
Try it out and let me know what you think of it!
Warm up
First thing's first – we need to get the blood flowing!
Take a few laps up and down the stairs; some high-knees marching in place and some arm circles are also good).
If you've got about 3 minutes I have a really great warm up YouTube video for this exact purpose! It includes simple exercises that are going to get blood flowing to all your major muscle groups and prep them for the moves we'll be doing in this workout!
Push play on the vid below for the warm up; otherwise scroll down a little further for the 30-minute Indoor Cardio burner!
The Workout
We're going to be doing alternating sets of jumping jacks and cardio/strength moves in a "countdown" format.
You'll perform each exercise according to the numbers I have indicated below; we're starting high and finishing low on this one.
It may look simple on the surface, but I promise you're going to be feeling this one!
Grab your towel and water bottle and hit play on the video below!
Here's a graphic representation of the sets and reps of the exercises performed in this video.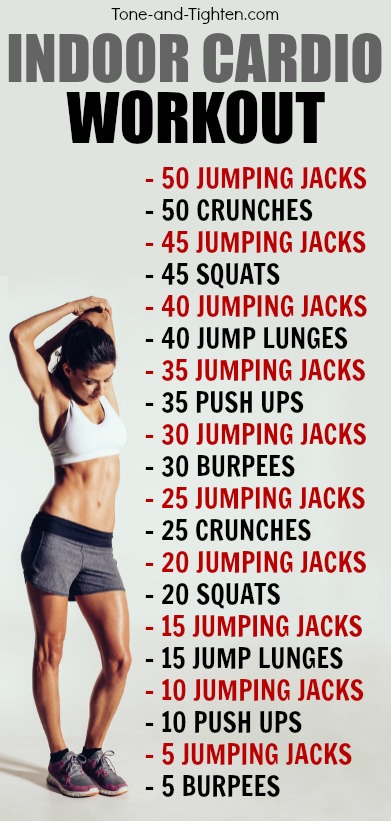 Looking for more awesome workouts like this one?
These ebooks contain over 50 workouts each, delicious healthy recipes, and everything you need to Tone and Tighten! (Click the pics below to be taken to more info about the books)
Make it happen,
Jared
Which cardio burns the most fat? – I've got dozens of at home cardio workouts on my site – all are effective at burning fat! Check them out here: 
https://tone-and-tighten.com/cardio
What cardio can you do at home? – Click the link above to see dozens of great workouts!
Is walking a good cardio workout? – Walking is a great cardio workout! Anything that gets you heart rate up and keeps it there for an extended period of time is a great cardio workout.
Is cardio the best way to lose belly fat? – Cardio, combined with consistent strength training and regular core exercise are great ways to HELP you lose belly fat; but it's really only one half of the answer. Eating clean consistently is the most important when it comes to losing weight. Read more about that right here: 
https://goo.gl/r4e799