Weekly highlights, new giveaways, and BONUS workouts!
Subscribe to our email list by using the red box at the top of this page.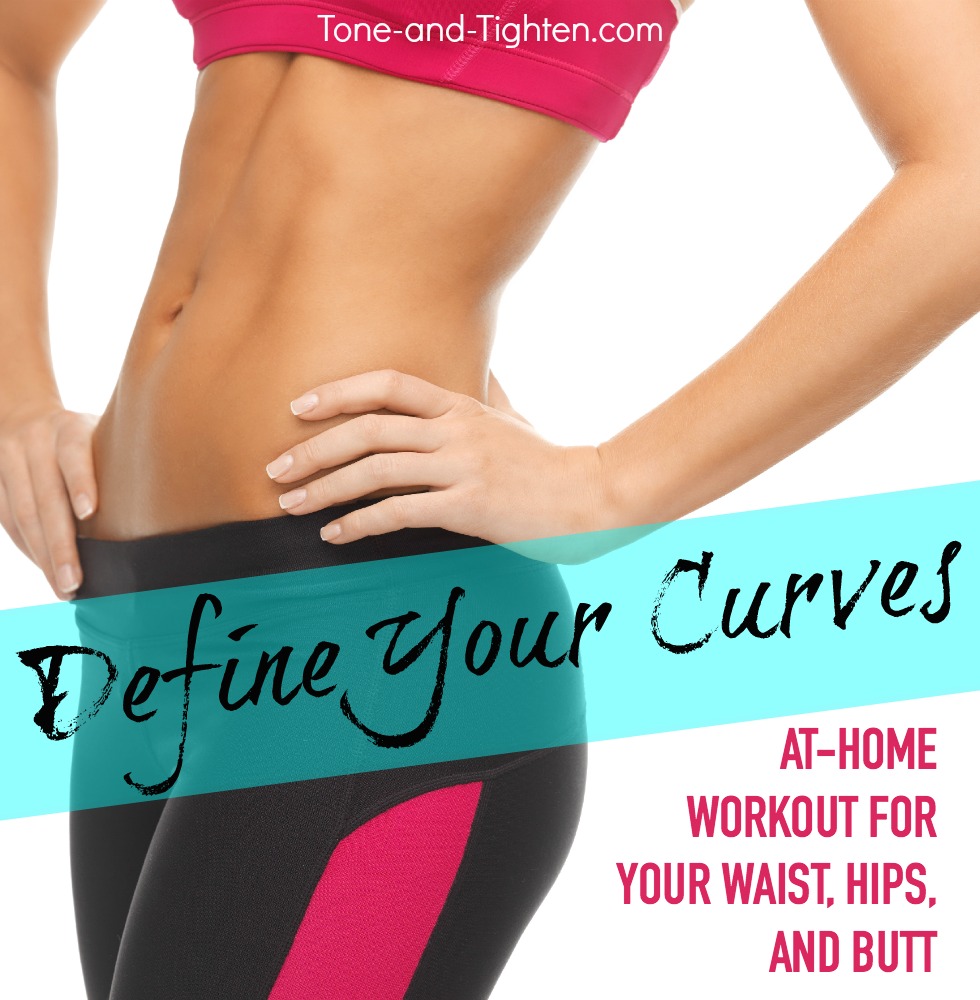 My job(s) are very interesting to me. By day I'm answering questions about back pain and post-rotator-cuff surgery issues, and by night it's "how do I lose weight" and "can you help me tone ___". Some of the more-interesting from the latter group include – "how can I shrink my waist?", "how can I get an hourglass shape" and even "can you help my butt grow bigger?" To help you guys out with some of these problems, I've come up with the following – a 30-minute at-home workout targeting shrinking your waist, shaping your butt and thighs, and ultimately redefining your curves! This is going to be a good one! 
This workout will consist of three circuits; each with 3 different exercises. Exercise A is targeted to your abs and obliques, exercise B sculpts your butt, and exercise C is for your hips and quads. You'll perform them A, B, C, A, B, C etc until all recommended sets have been performed. Then move on to the next circuit. Let's do this thing!
The Workout
_____________________________________________________________
Circuit 1
A. Side Plank with Hip Dip – 30 seconds each side
B.Air Squats – 40 seconds on, 20-second rest 

C. Side-lying Hip Abduction – 30 seconds each side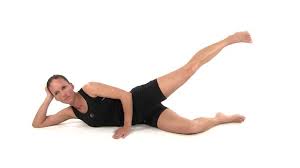 Repeated 3 times and then on to Circuit 2
_____________________________________________________________
Circuit 2
A. Russian Twists – 40 seconds on, 20-second rest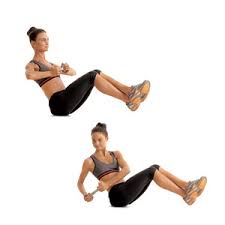 B. Single-Leg Bridges – 30 Seconds each leg

C. Speed Skaters – 40 seconds on, 20-second rest

Repeated 3 times and move on to circuit 3
_____________________________________________________________
Circuit 3
A. Spiderman Plank – 40 seconds on, 20-second rest

B. Donkey Kicks – 30 seconds each leg

C. Alternating Side Lunges with Leg Lifts – 40 seconds on, 20-second rest
(Follow the video for side lunge instructions. For the hip lift – side lunge on to your right leg. Rather than coming up to the left and returning to center, come straight up tall out of the lunge. Now raise your straight left leg out to your side and up towards the ceiling. Your left leg should be parallel with the ceiling/floor. Hold 2 seconds and slowly lower your left leg so it meets your right. Mirror this movement to lunge on your left leg.)

Repeated 3 times
Nailed it! You just shredded your way through 30-minutes of obliques, butt, and thighs strengthening to shape, sculpt, tone, and tighten!
All the right curves in all the right places!
Looking for more awesome workouts like this one? You might be into our 8-week Beginner Workout and Advanced Workout programs! These ebooks contain over 50 workouts each, delicious healthy recipes, and everything you need to Tone and Tighten! (Click the pics below to be taken to more info about the books)
Do you have a question or workout idea for Jared?
I would love to hear from you! Drop me a comment below or email me at ToneandTightenFitness{at}gmail.com