Be sure to follow on Pinterest, Google +, and Facebook for more workouts and fitness ideas!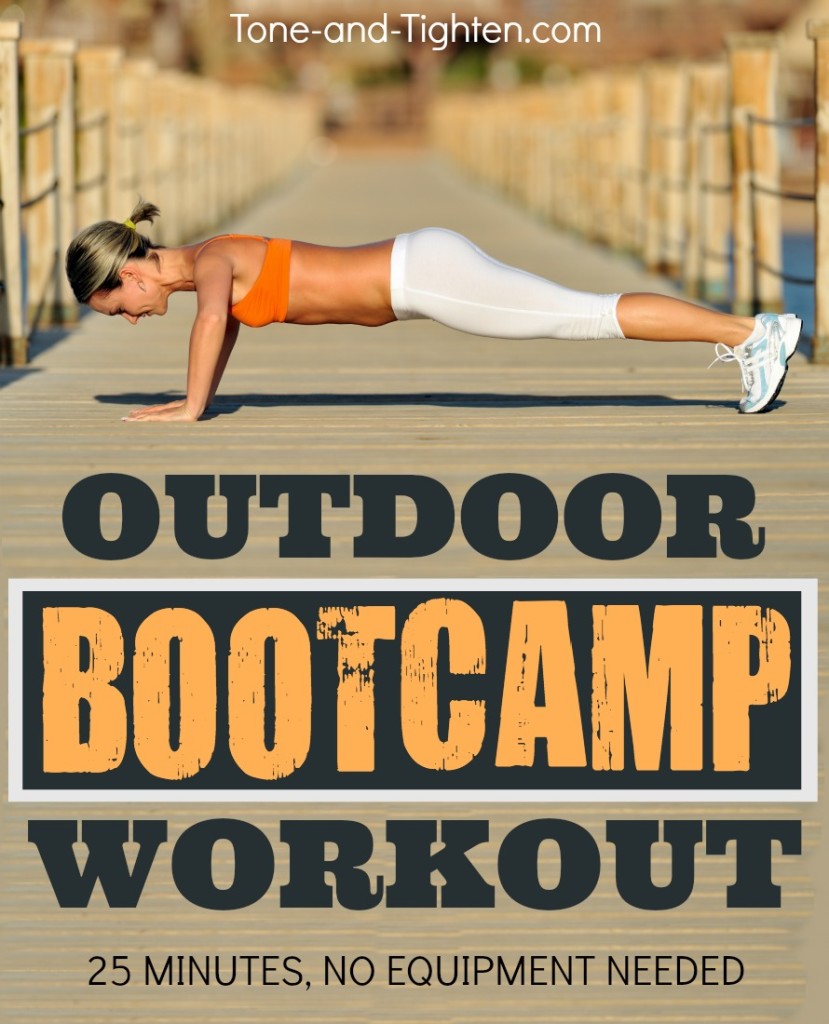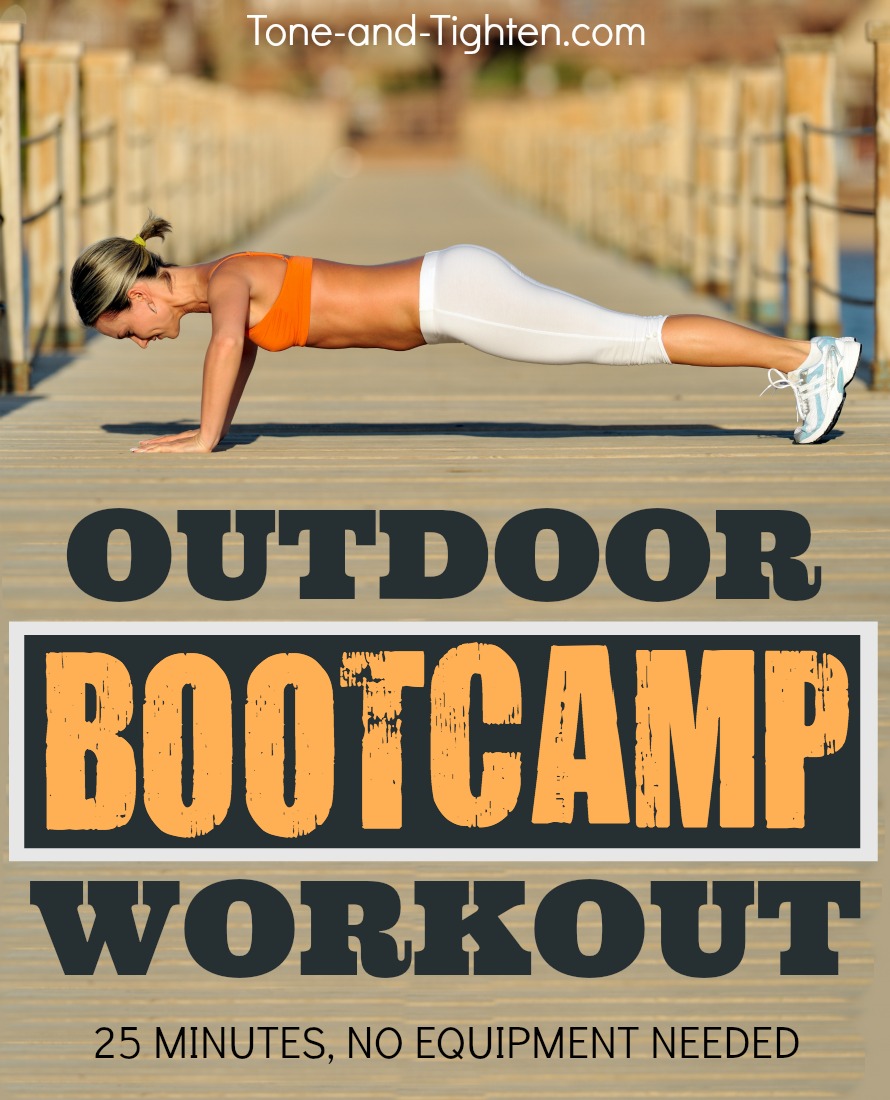 With the weather warming up I can't help but spend more and more time outside! What better place to get in a killer workout than with blue sky, green grass, and fresh air?! Today I'm sharing one of my favorite outdoor workouts to help you slim down, tone up, and enjoy the beauty of the outdoors. No equipment needed on this one – just 20-30 minutes, a little space outside, and a killer desire to shred!
All you'll need for this workout is a little room to run and another surface of a different height. A step, a curb, a stair, a bench, a secure rock, a sturdy log… get creative! We're going to be using them for some of the moves we have in this awesome outdoor burner!
One more thing before we get started – I personally love circuit training. Rarely do I have a lot of time to workout so the more I can pack in to a small amount of time the better. You'll complete the following 4 circuits as follows: A-B alternating four times, then move on to B-C alternating four times, and so on until you've completed all 4 circuits. Let's do this!
Warm up
Jumping jacks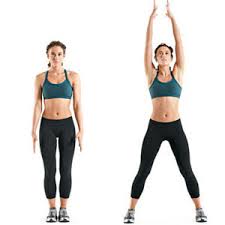 Just to get the blood flowing and the muscles ready to work
2 minutes

The Workout
Circuit 1
A. Sprints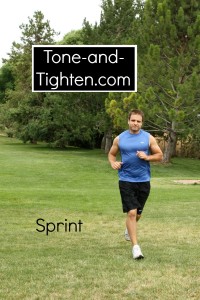 One of my favorite, outdoor, high intensity activities. Push yourself to run as fast as you can.
50 yards (150 feet; METERS!) and then on to Push Ups
B. Push Ups

Combine sprints with my favorite indoor exercise and you've got a great circuit!
12 reps – as many full as you can full and then drop to modified if needed to complete the 12 and then back to Sprints
3 sets of each and then move on to Circuit 2

Circuit 2
C. Squats

Get the legs going with some air squats
12 reps and then on to Jumping Jacks
D. Jumping Jacks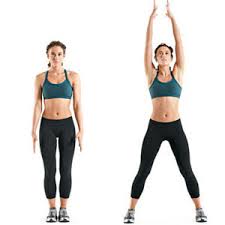 Cardio and strength all in one!
50 reps and then back to Squats
3 sets of each and then move on to Circuit 3

Circuit 3
E. Triceps Push-Ups

Back to upper body – push ups but keeping your elbows in (touching your sides) to kick on the triceps muscles. Modified if necessary after circuit 1; you can also do them on park bench, log, large rock, etc of make them a little easier.
12 reps and then on to Box Jumps
F. Box Jumps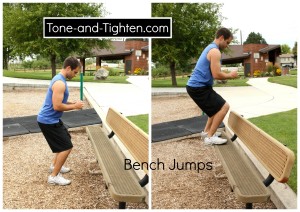 I guess more appropriately would be bench, log, curb, etc jumps (instead of "box" jumps!) Find a surface anywhere from 8-24 inches above the level you're standing on. Do a half squat and then explode up into the air landing softly on both feet on top of the bench, etc. Return to the starting position by stepping down off the box one foot at a time.
12 reps and then back to Triceps Push Ups
3 sets of each and then move on to Circuit 4

Circuit 4
G. Sprints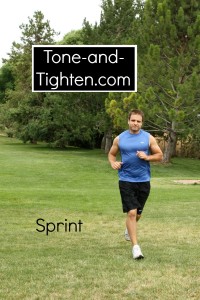 We'll finish just like we started! Finish strong by sprinting it out!
50 yards (150 feet; METERS!) and then on to Lunge Walks
H. Lunge Walks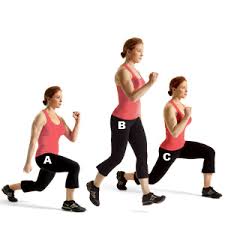 Your legs are going to be burning, but I want you to finish this strong! Walking lunges – one foot in front of the other.
20 total (I recommend go out ten lunge steps then turn around and come back 10 lunge steps) and then back to Sprints.
3 sets of each

Awesome job! You totally crushed this today!
I hope you enjoyed the nice weather, the sweat, and the pump you're feeling now that it's all done!
Looking for more great workouts like this one?
Check out my new 8 Week Beginners Workout Guide!
A complete at-home plan to help you reach your fitness goals!
Click here for all the details.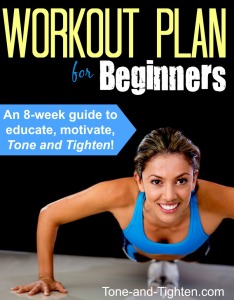 Make it happen,
Jared
By Jared Beckstrand
Enjoy this workout? Let your friends know about it! See below for easy social sharing on all your favorite networks.