Workouts, healthy recipes, motivation, tips, and advice all right to your inbox! CLICK HERE to subscribe to our email list and get our FREE "Beginner's Guide To Weight Loss" ebook!
Today, Tone and Tighten has your back!
There is nothing like a strong back with noticeable muscle definition. As swimsuit and tank top season approaches,  sculpting a strong, defined back will help you look and feel amazing. Today I'm sharing one of my favorite back workouts – 6 awesome exercises in 3 killer circuits to strengthen and sculpt your back. Here we go! 
There are two exercises in each of three circuits below. You will alternate exercises for the recommended number of reps three times (3 sets of 10 reps – alternating exercises). Let's do this…
Warm Up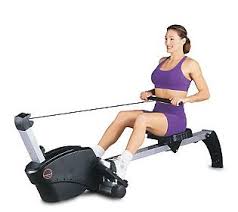 I'm a big fan of the row machine on back day. An elliptical is also good as it gets your arms involved more than a bike or treadmill.
Bent Over Rows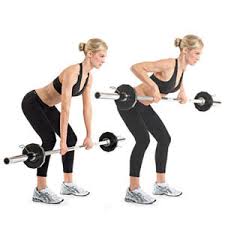 Grab a barbell or two dumbbells. Keep your core tight and your back straight as you bend forward at the hips. Pull the bar up to your chest using your back muscles, hold 2 seconds, and return to starting position
10 reps and then move on to Lat Pulldowns
Lat Pulldowns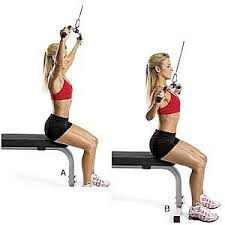 Wide grip – palms forward.
10 reps and then move back to Bent Over Rows
Repeat three times and move on to Circuit 2
__________________________________________________________________________
Circuit 2
Bent-Over Dumbbell Rows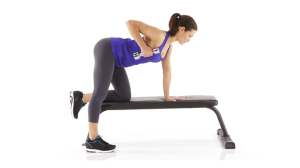 Kneel on a bench with your left knee with your left hand also on the bench. Keep your back straight. Hold a dumbbell in your right hand and pull it up into your chest using your back muscles.
10 reps and then move on to Dumbbell Pullovers
Dumbbell Pullovers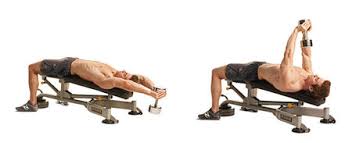 Lay on a bench on your back Grab one side of a dumbbell with both hands. Lower the dumbbell towards the floor over your head and then try to use the muscles just below your armpits to pull the weight up towards the ceiling.
10 reps and then back to Bent-Over Dumbbell Rows
Repeat three times and move on to Circuit 3
__________________________________________________________________________
Circuit 3
Close Grip Pulldowns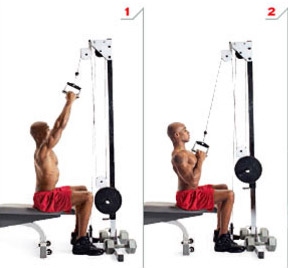 Change out the attachment on the lat pulldown machine to the close-grip vertical handles. Perform lat pulldowns using this new grip.
10 reps and then move on to Back Flyes
Back Flyes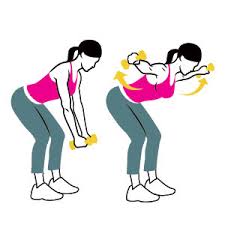 Get into the same position as performing Bent Over Rows – keep your back straight, core tight, and bend at the hips. With dumbbells, keep a subtle bend at your elbow and pull them out to your side and up towards the ceiling. Slowly return to starting position.
10 reps and then back to Close Grip Pulldowns
Repeat three times

CONGRATULATIONS! You totally nailed it! You're well on your way to a stronger spine and amazing back.
Looking for more great gym workouts? I've got quite a few just like this one for many different body areas.
Click this link to be taken to our Workout Index for Gym Workouts!
Make it happen,
Jared
By Jared Beckstrand
Show your friends what you're up to and share this workout on Facebook, Twitter, and Pinterest!