Weekly highlights, new giveaways, and BONUS workouts!
Subscribe to our email list by using the box at the top of this page.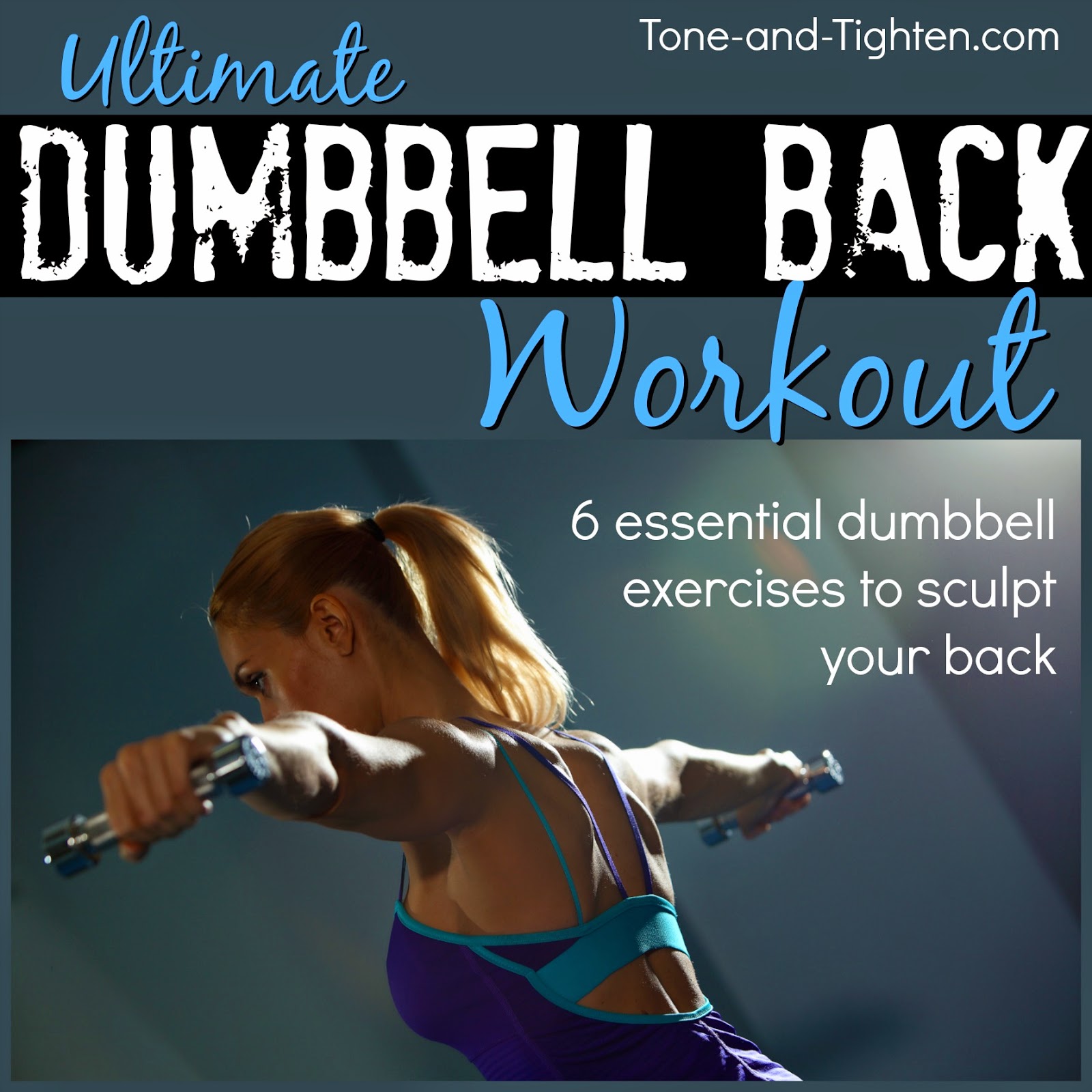 Sculpt your back with just two dumbbells!
Lots of people ask me – "How can I get a sculpted back without all the equipment at the gym?" Now granted, I'm a huge fan of all the different back machines; the rows and cables and pulldowns, etc. However you don't need a gym membership or a lot of fancy equipment to carve out an amazing back! Today I'm sharing 6 of my favorite dumbbell back exercises to shape, sculpt, Tone and Tighten! Here we go!
I guess first of all we need some dumbbells. Personally for this type of workout where I usually need a variety of different weights there's nothing better than this adjustable set my wife gave me for Christmas last year. They adjust from 2-52.5 pounds and are my favorite piece of at-home equipment. CLICK HERE TO READ MORE!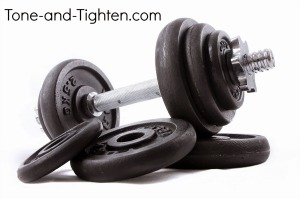 Start kneeling on a bench with one knee and bracing yourself with one hand. The dumbbell is in the opposite hand. Use your back muscles to row the dumbbell into your chest and slowly return to starting position.
Great for the lower back! Stand erect with the dumbbells gripped in your hands. Keep your back straight, shoulders back, and head high as you slowly lower the weights to the floor. Return to starting position. (Watch form on this one!)
No bracing this time – use your lower back muscles to keep you erect. Bend slightly at the hips, keep your back straight, and pull the dumbbells up into your chest.
3 sets of 10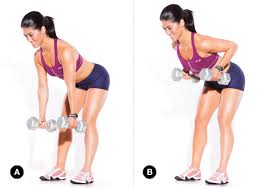 Great sculptor for the upper back. Sit on the edge of a bench/chair and lean forward at your hips/lower back (chest almost rests in your lap). Maintain only a slight bend in your elbow as you pull the weights back behind you.
My favorite for the upper trapezius. Stand erect with the dumbbells at your side. Pull your shoulders up towards your ears and then pinch your shoulder blades together. slowly return to starting position.
One of my all-time favorite at-home exercises. Assume the push-up position on the floor holding on to a pair of dumbbells. Row one weight up to your chest and then slowly lower it to the starting position. Repeat with the other side.
3 sets of 10 on each arm.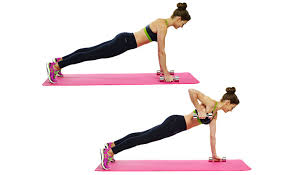 Congratulations! You nailed it!
See, I told you two dumbbells was all you need!
Tell your friends what you're working! See the gray box below for easy one-click sharing to FaceBook, Twitter, Pinterest, and Google +
Looking for more great dumbbell workouts? I've got a few: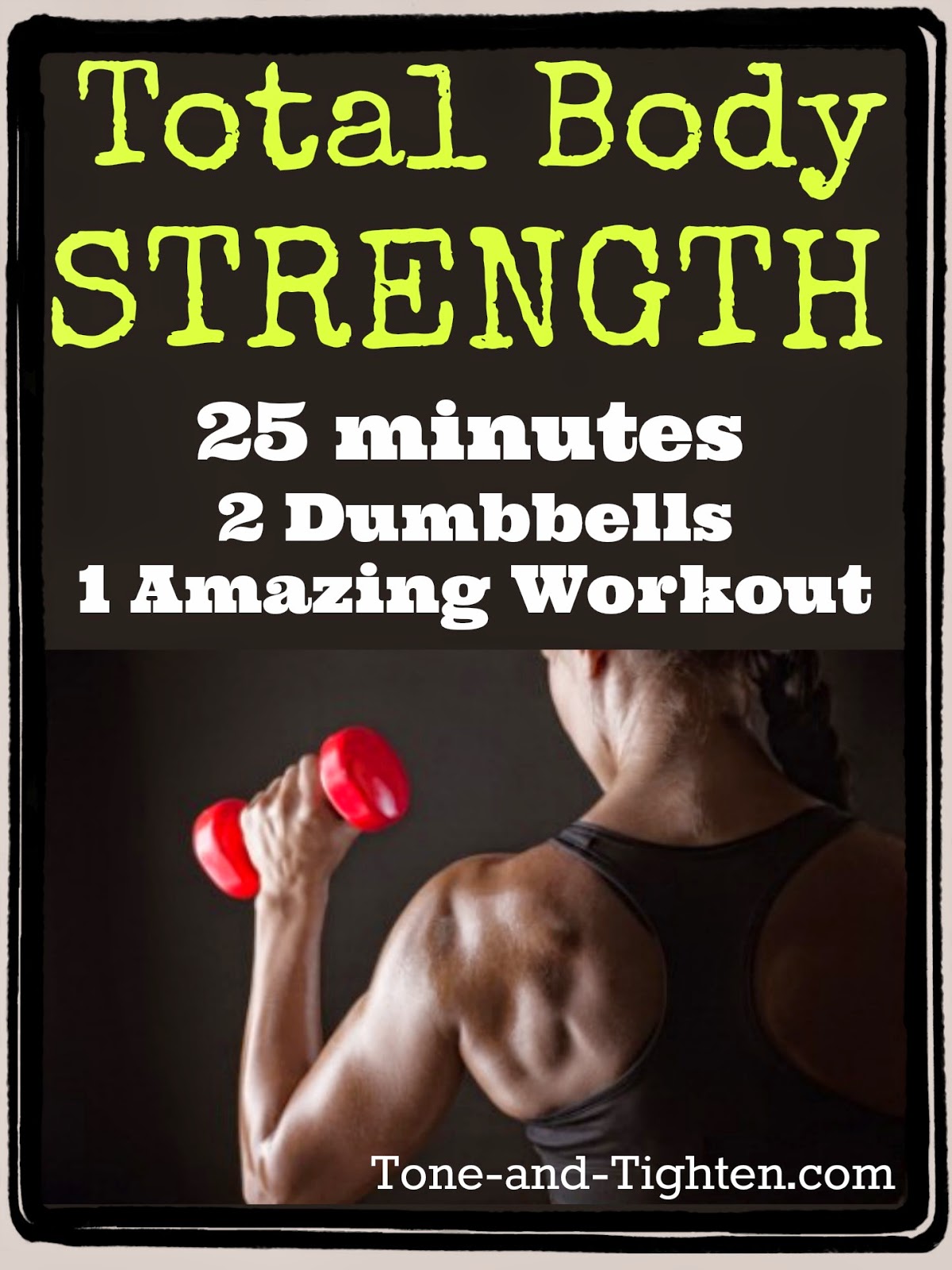 What's your favorite back exercise with dumbbells? Let me know in a comment below!


By Jared Beckstrand