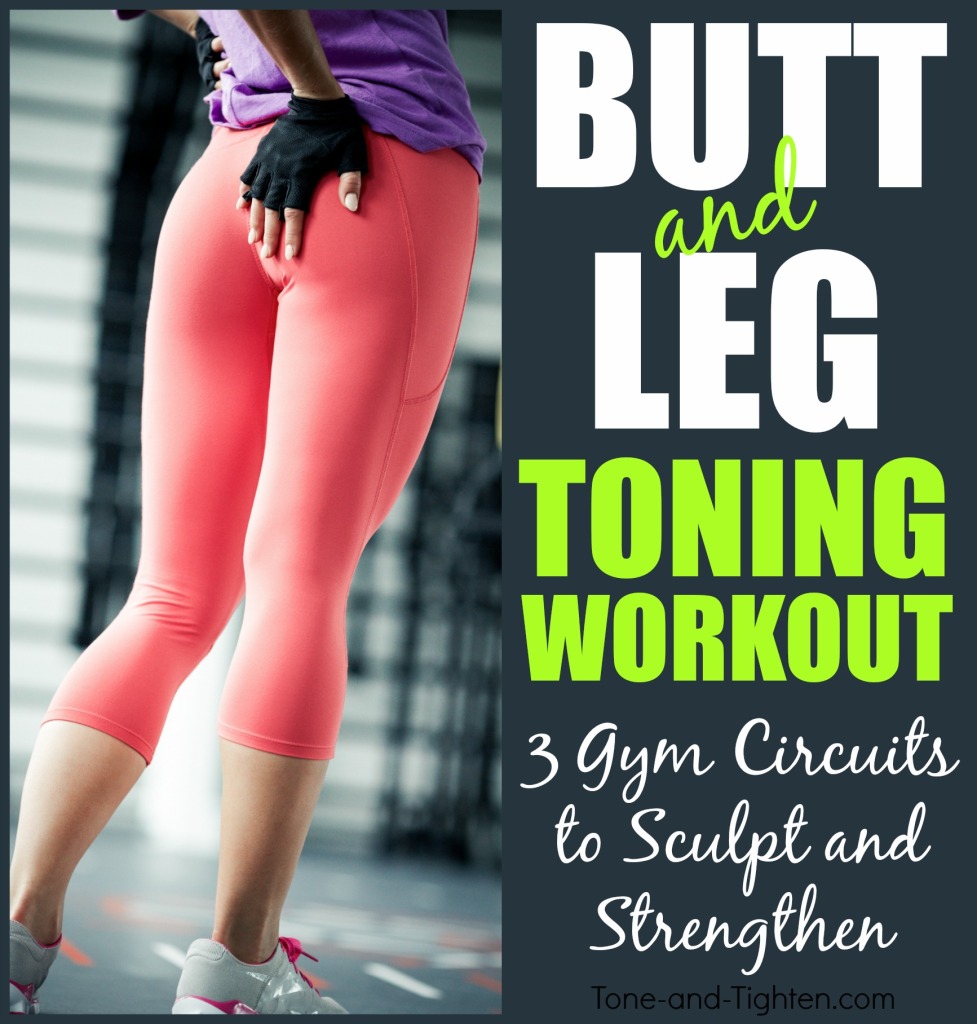 "I just need some new exercises for my butt and legs."
~My Wife~
I am head-over-heels crazy about my wife! Not only is she the best thing that ever happened to me – that woman can totally crush a workout! That's why I was a little surprised when she came to me tonight and said "I just feel like I'm in a rut with my leg/butt workouts and need something more." Music to my ears!! Today we're kicking your butt and legs into high gear with some gym exercises you're probably not doing… or not doing that often. Get ready for this one! Check it out below:
We're going to do 6 exercises in three circuits. You'll do Circuit One exercise A – B – A – B etc until you complete 4 sets of each exercise and then move on to Circuit Two. Then the same thing: A – B – A – B etc until 4 sets are completed and then finally on to circuit 3.
The Workout

Circuit One
Barbell Bulgarian Split Squats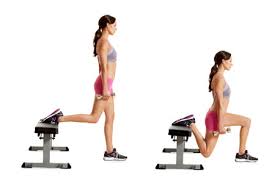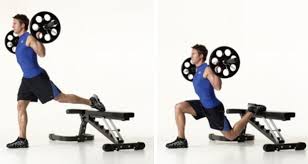 I recommend using the fixed barbell or dumbbells for this one – find a weight that you can struggle to get through 10 solid reps with perfect form. Lunges with your back leg up on a bench – don't let your forward knee advance in front of your toe.
10 reps on each leg
Barbell Hip Thrusters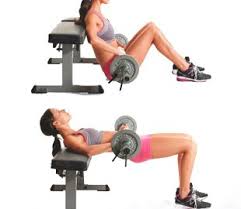 Again – the fixed barbell works well for this one. Rest your shoulders on a bench, your feet are flat on the floor, with a barbell across your hips. Squeeze the muscles in your glutes to lift your hips up towards the ceiling and slowly return.
10-12 reps
Repeat Circuit One 4 times and then move on to Circuit Two

Circuit Two
Weighted Bench Lunge

We're using a lot of fixed barbells in this one – probably because they're my wife's favorite! Dumbbells also work. Load one across your shoulders – keep your chest up and head high as you step all the way up onto a bench and then slowly return back to the floor.
10 times on each leg
Medicine Ball Side Lunge Walks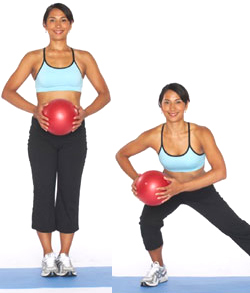 It's important we hit some lateral movements, too. Hold a medicine ball at your chest. As you perform a side lunge to the left let the ball drop down to the left knee. Pull yourself up laterally as you perform these lunge walks sideways.
10 times on each leg
Repeat Circuit Two 4 times and then move on to Circuit Three

Circuit Three
Wall Balls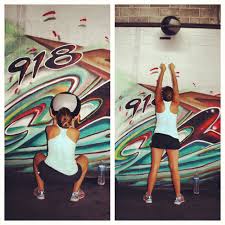 One of my favorite for explosive squat/butt strength! Make sure you go all the way down in your squat before exploding up as high as you can. The ball should hit the ceiling!
15 reps
Wall Sits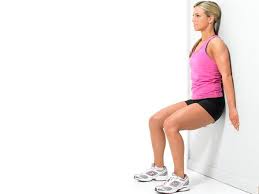 Just to tap out the quads. I do it out of love.
60 seconds
Repeat Circuit Three 4 times and you are DONE!!!

Congratulations! You just crushed that workout! You'll have to let me know what you think and if it was enough for you.
Looking for great butt and leg workouts at home? Here are some of my favorites!
Make it happen,
Jared
By Jared Beckstrand