Looking to take your results to all-new levels? Sure killer ab workouts are important, but you need to focus on cleaning up your eating as well.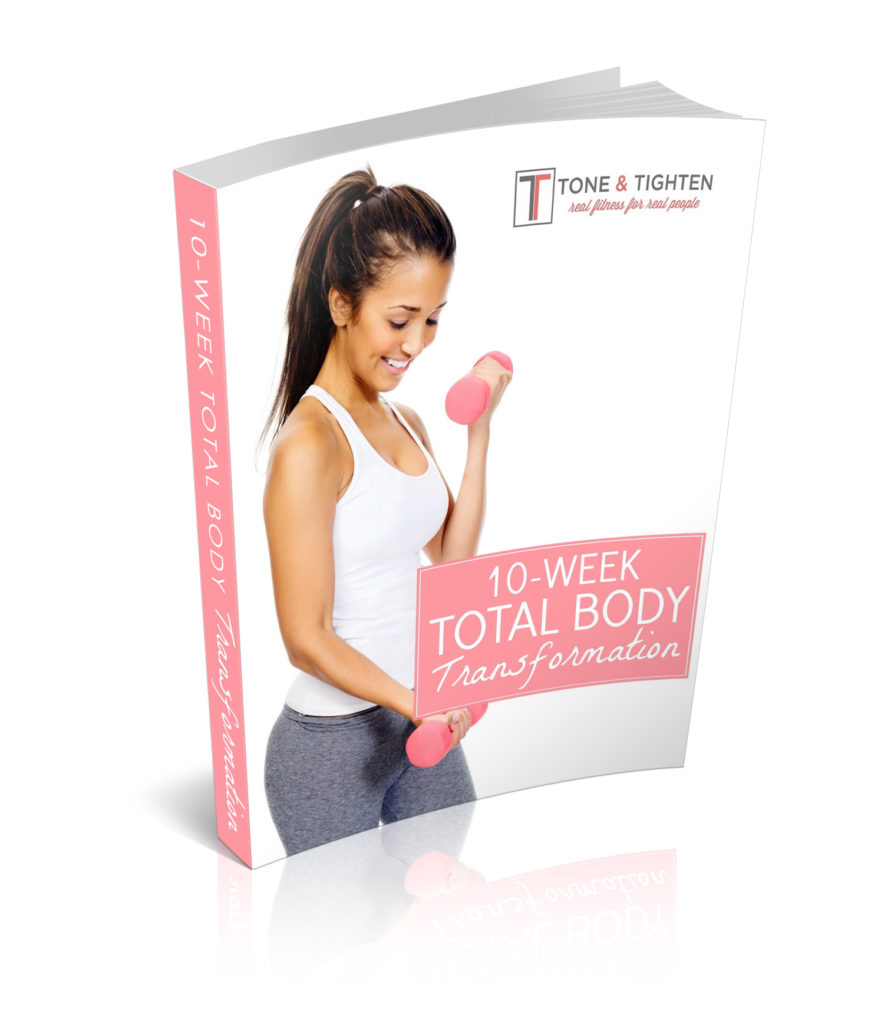 It includes a 10-week workout plan with workouts exactly like this one as well as clean-eating advice and diet trackers.
This is the most comprehensive guide to fitness you can find, and it's all yours when you
CLICK THIS LINK.
Now, don't give me wrong – I am a huge fan of sit ups. There is a definite reason why the majority of ab exercises out there are compared to sit ups. However, they are limiting. They are a great exercise for one very specific group of your abdominal muscles. Needless to say, there are ab exercises that are a lot more efficient and offer a lot more bang for your buck. Today I am sharing six of these exercises as a complete album shredder workout! Hope you enjoy:
Plank
One of my all-time favorite ab moves. Try to suck your belly button in towards your spine while in the plank to activate the deepest layer of abdominal muscle.
30-second hold
Bicycle crunch
Bringing the elbows to the knees for the upper abs; bringing the knees to the elbows for the lower abs; and crossing midline (right elbow to left knee) for the obliques
15 touches each side
Mountain Climber with Twist
Down in the plank on hands position. Different than a regular mountain climber as now you're going to bring your left knee to the outside of your right elbow. Repeat with right knee outside of left elbow.
15 reps to each side
Russian Twist with Feet Elevated
I love Russian twists as a great oblique exercise; keeping your feet off the ground also kicks on the rectus abdominis (the "six-pack" muscle down the front of the abdomen).
15 touches to each side
Thread the Needle Side Plank
Side planks are awesome for the lateral wall; adding the "needle thread" motion rolls the stress towards the front of the abdomen as well.
10 reps each side
Windshield Wiper Butt Raise
Combining two of my all-time favorite ab moves. Lay on your back with your arms extended out to your side and your feet up towards the ceiling. Drop your feet all the way down to the left, then back up, then all the way down to the right, then back up (the "Windshield Wiper"). Now lift your butt up off of the floor and slowly lower it back down (the "Butt Raise"). That's one.
10 reps
Let all your friends know about your new ab routine! See the gray box below for easy sharing on Facebook, twitter, Pinterest, and more!
Question or comment about this workout? Leave a comment below or email me at ToneandTightenFitness@gmail.com
By Jared Beckstrand